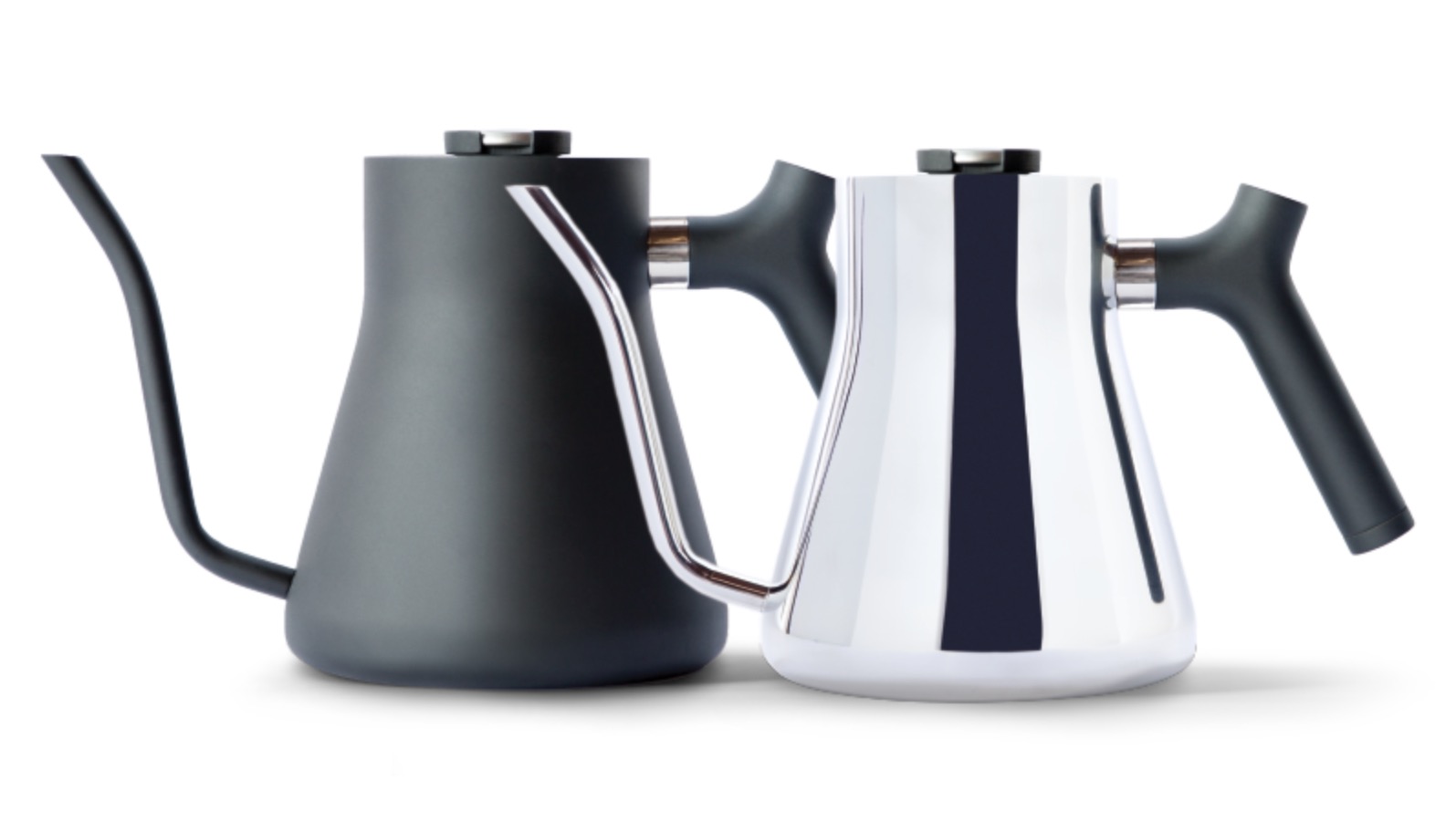 Preorder the Stagg Pour-Over Kettle
The folks at Fellow Products — makers of the Duo coffee steeper, which I wrote about back when it was a Kickstarter project — recently unveiled their upcoming Stagg pour-over kettle. This gooseneck-like kettle not only aims to provide a perfectly steady pour, but also includes two other distinct features:
A built-in thermometer, which in red displays an optimal brew temperature range from 195°F to 205°F.
A weighted, counterbalanced handle that shifts the center of mass closer to your hand for an even easier pour.
The kettle will begin shipping in mid-November 2015. As I write this, there are 203 left of the polished steel model (compatible with gas, electric, and induction burners) and 64 left of the matte black model (not compatible with induction, but does work with gas and electric).
Preorder one for $70 at Fellow Products.