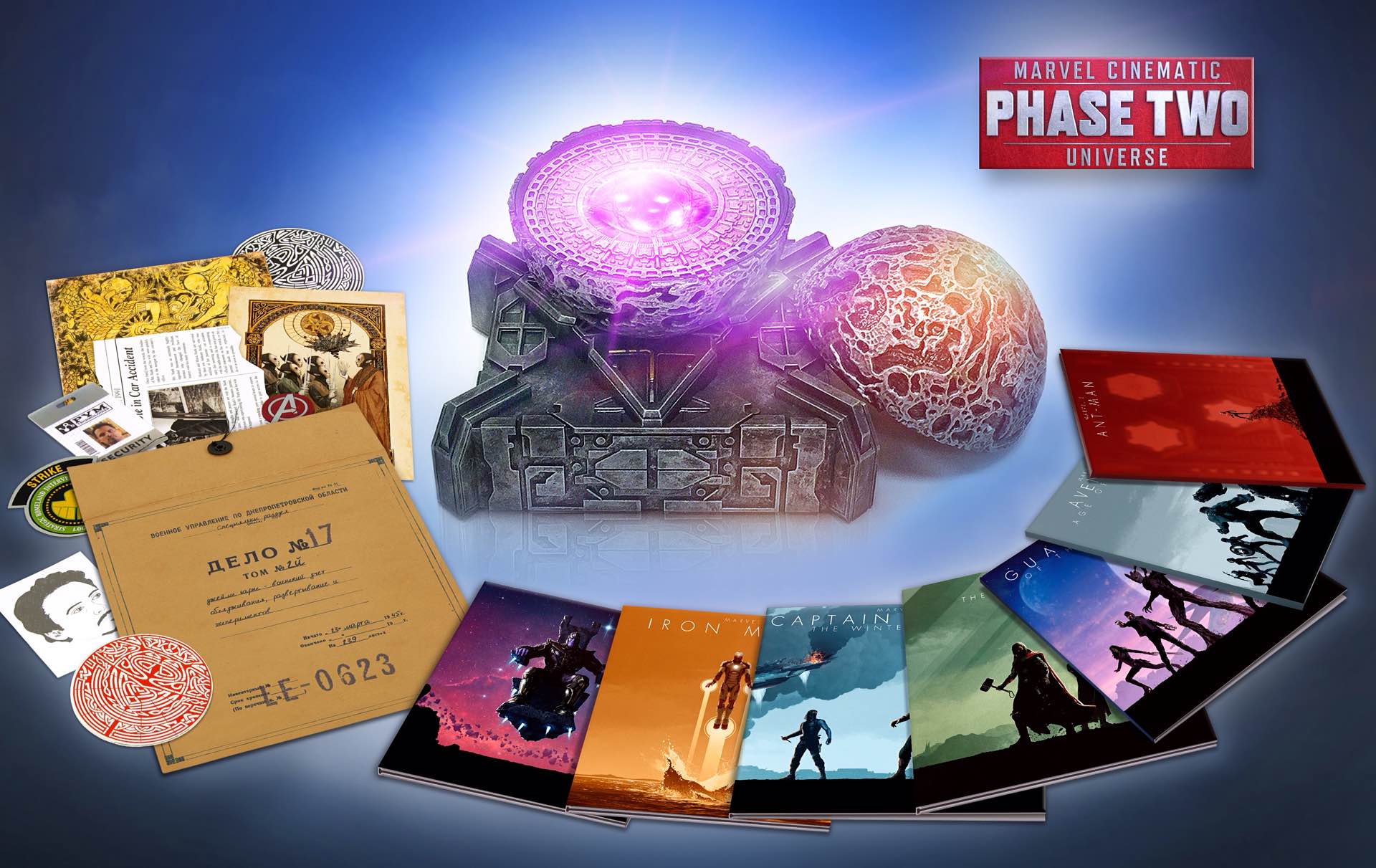 Preorder the "Marvel Cinematic Universe: Phase 2" Blu-ray Collection
Happy Halloween! Whether or not you're going out trick-or-treating tonight, you can always celebrate that costumed superhero in your heart by preordering the Marvel: Phase 2 Blu-ray collection. This Amazon exclusive packs Blu-ray 3D, Blu-ray, and digital versions of all six Phase 2 films:
Iron Man 3
Thor: Dark World
Captain America: The Winter Soldier
Guardians of the Galaxy
Avengers: Age of Ultron
Ant-Man
There's also a 1:1 prop replica of the Morag Orb from Guardians of the Galaxy, plus an extra disc with nearly three hours of bonus content, including deleted/extended scenes, behind-the-scenes footage, a bunch of one-shots, and a GotG screen test with Chris Pratt (Star-Lord) and Dave Bautista (Drax the Destroyer).
The collection is set to release on December 8th, 2015, and can be preordered now for $220 at Amazon.