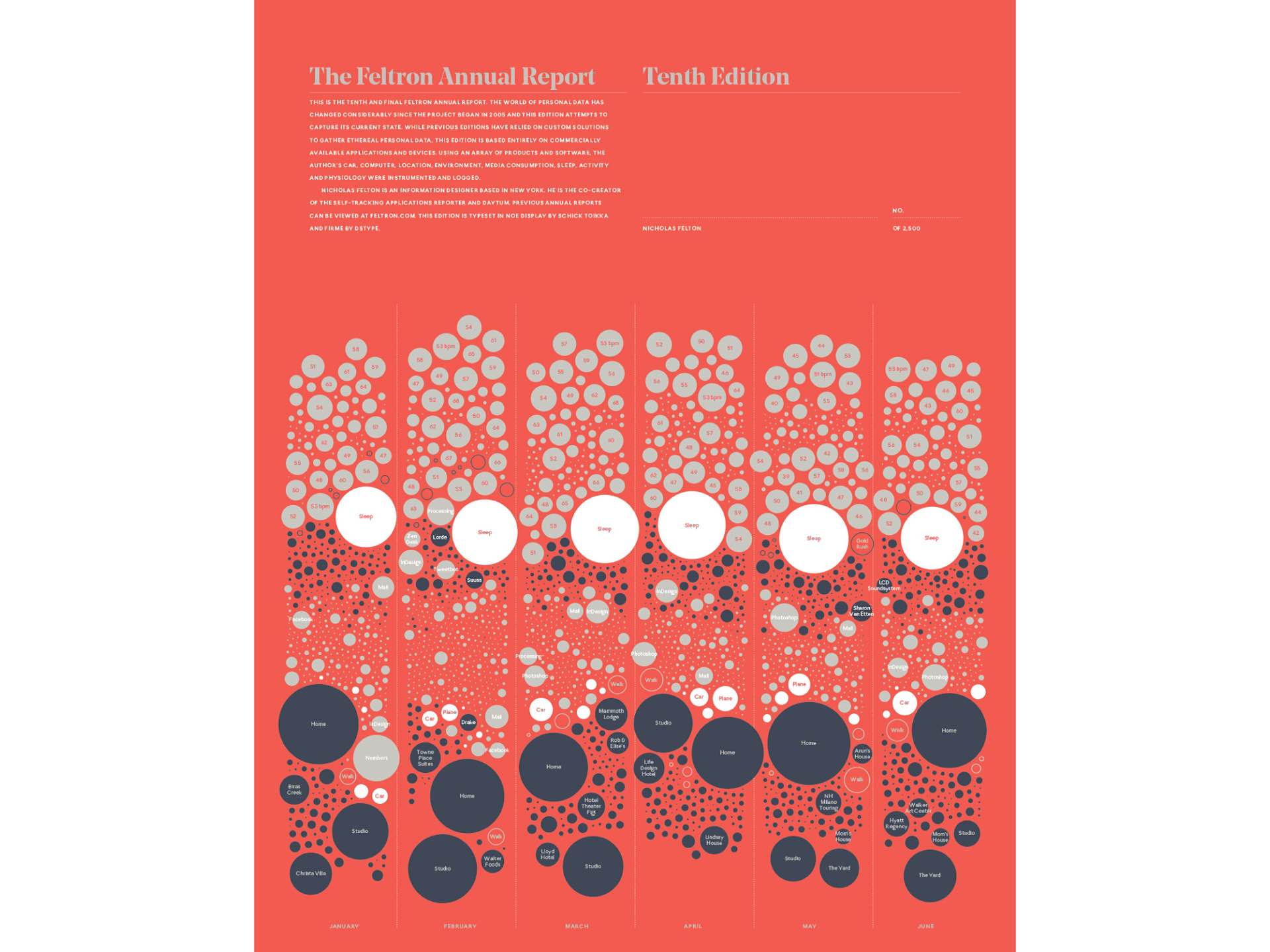 Preorder The 2014 Feltron Annual Report
Since 2005, graphic designer Nicholas Felton has been compiling annual "Feltron" reports, which consist of beautifully designed infographics made from statistical data recorded about his own daily habits and behaviors over the course of a year. Sounds a little weird, I know, but they're really quite engaging and fun to read. Felton's whole career has centered around lifelogging, so if there's a report like this worth purchasing, it's his.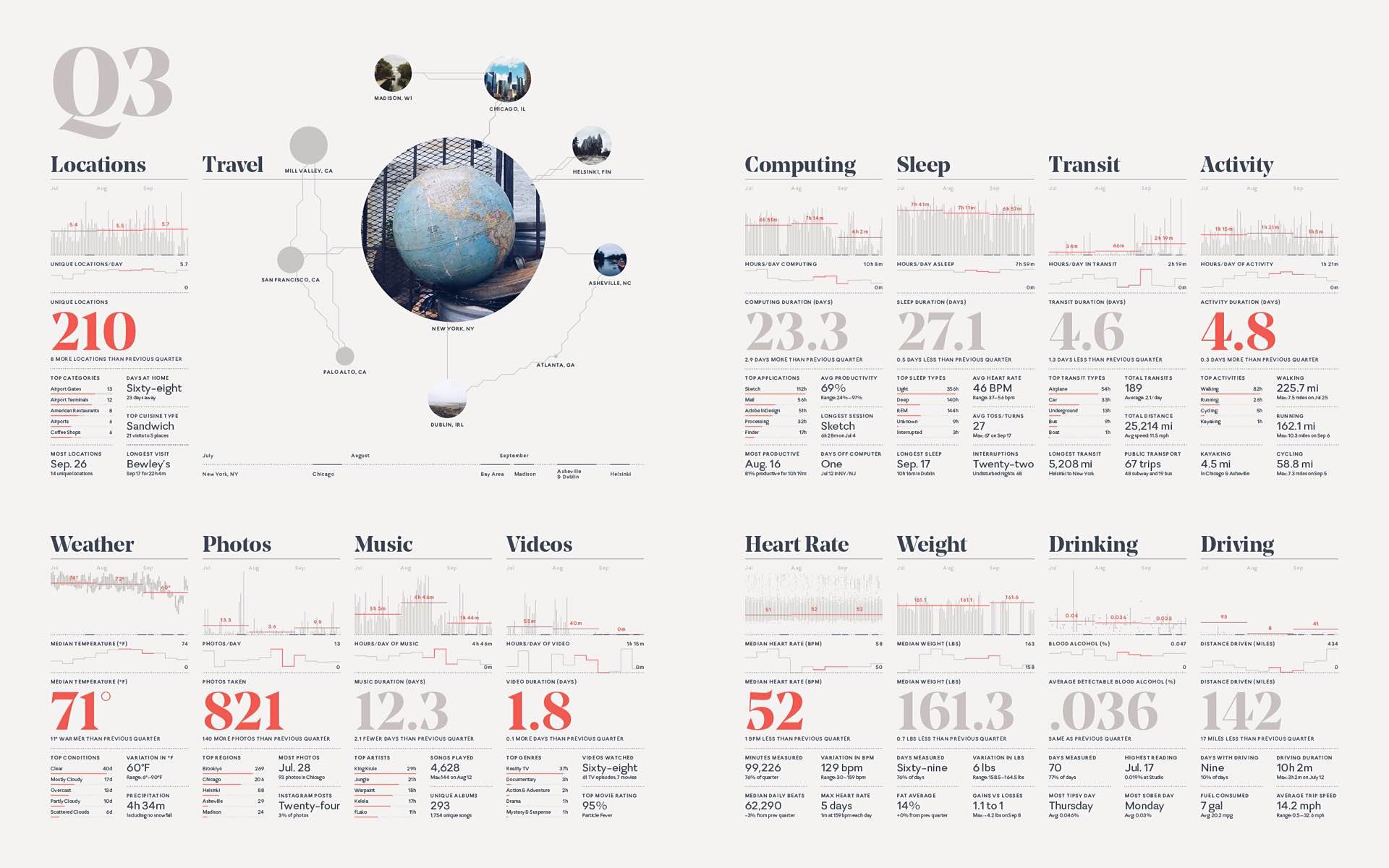 The latest (and apparently final) edition, full of data from 2014, is now available for preorder. Here's his description:
This is the tenth and final Feltron Annual Report. The world of personal data has changed considerably since the project began in 2005 and this edition attempts to capture its current state. while previous editions have relied on custom solutions to gather ethereal personal data, this edition is based entirely on commercially available applications and devices. Using an array of products and software, the author's car, computer, location, environment, media consumption, sleep, activity and physiology were instrumented and logged.
The report (which is limited to 3,000 copies) will arrive as a 16-page, 8″ x 10″ book with sewn stitched binding and a metallic foil-stamped cover. The rigid envelope it arrives in will be hand-numbered and signed.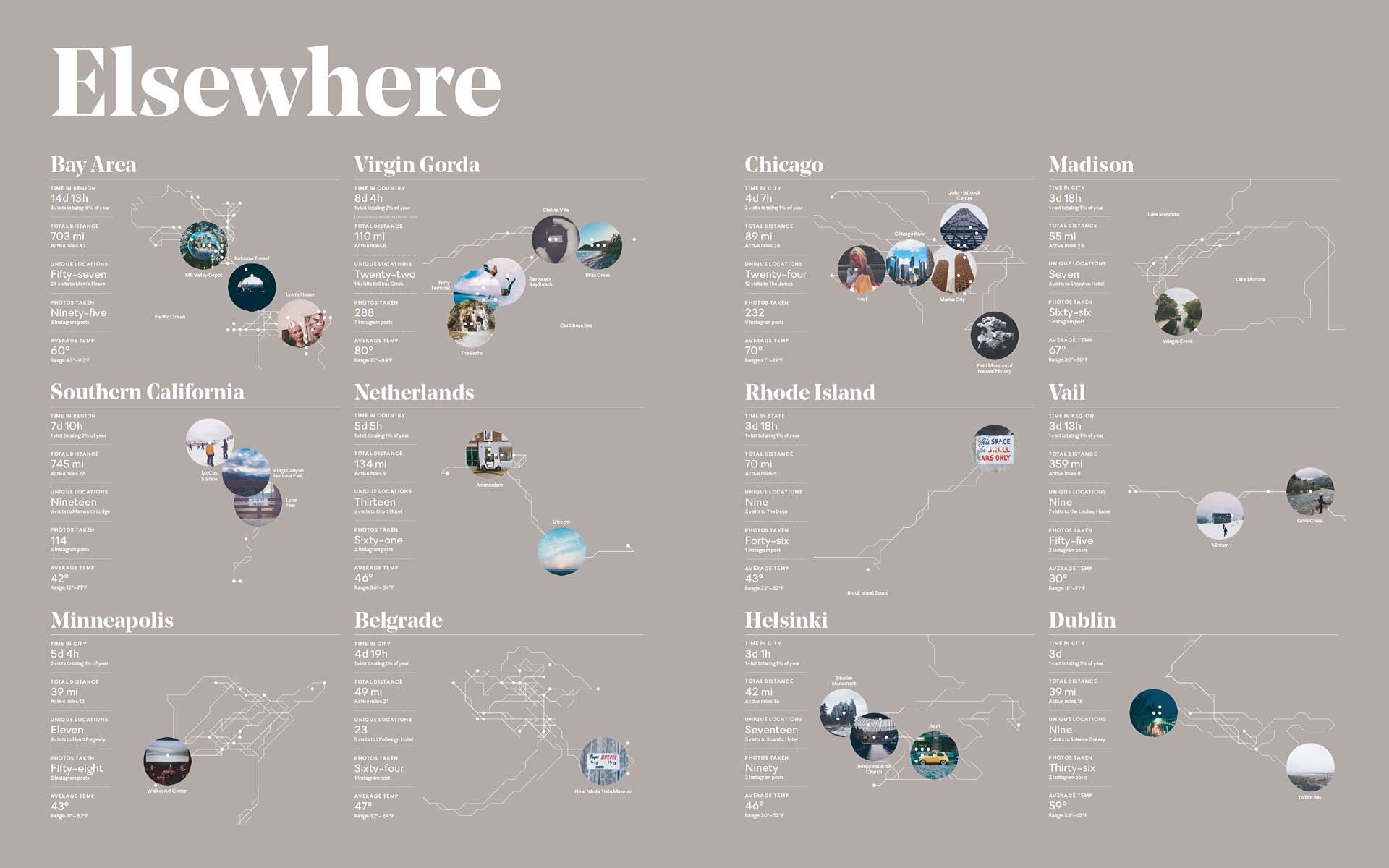 Preorder the 2014 Feltron Report for $30 + $5 US shipping. It's expected to begin shipping in late November/early December 2015.