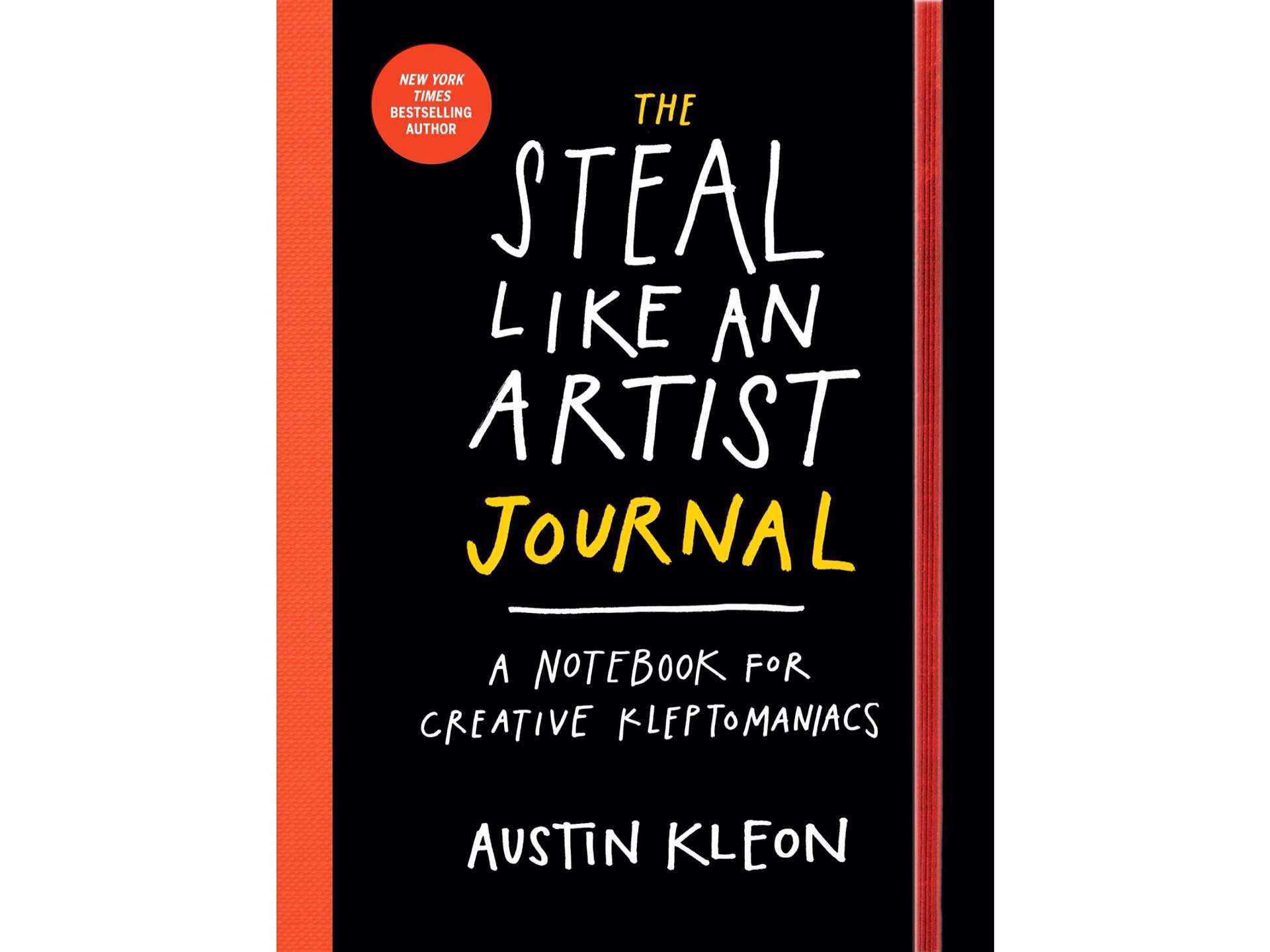 Preorder the 'Steal Like an Artist' Journal
Coming on October 6th, 2015, Austin Kleon — author of best-selling books Steal Like an Artist (a personal favorite of mine) and Show Your Work — will be releasing The Steal Like an Artist Journal: A Notebook for Creative Kleptomaniacs.
This notebook is designed to get your creative juices flowing so you can then record your ideas, thoughts, and discoveries. Each spread has one page full of inspiring quotes, writing prompts, lists, or creative exercises, while the other page is left blank for your own explorations. A built-in elastic band lets you save your place, while a special "swipe file" pocket in the back is for storing bits and pieces of inspiration you come across.
Preorder the journal for $9 on Amazon.