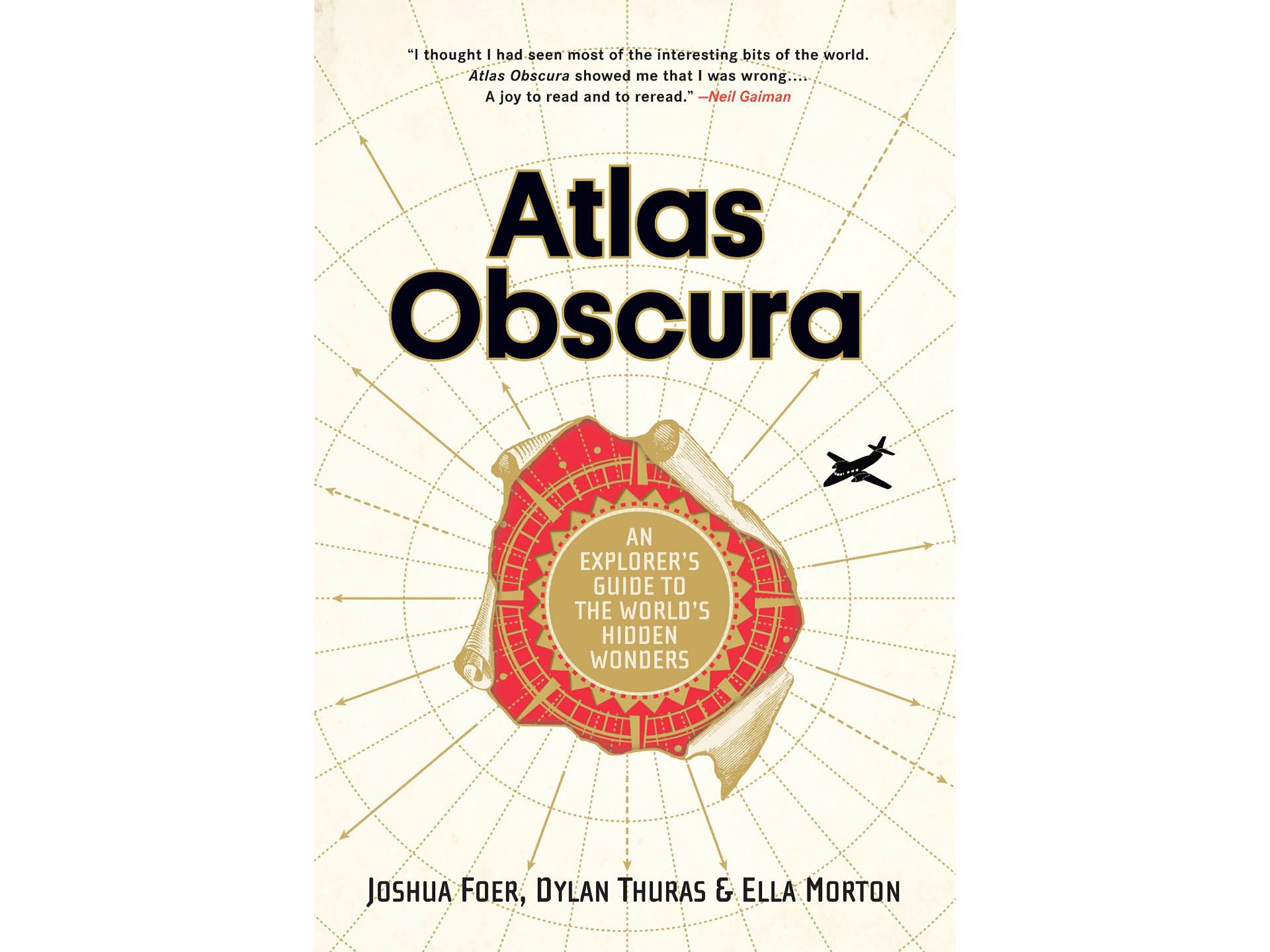 Preorder the 'Atlas Obscura' Book by Joshua Foer, Dylan Thuras, and Ella Morton
Atlas Obscura: An Explorer's Guide to the World's Hidden Wonders is an upcoming book by AtlasObscura.com founders Joshua Foer and Dylan Thuras — along with the site's associate editor, Ella Morton — that aims to celebrate over 600 of the world's strangest curiosities and marvels:
Here are natural wonders—the dazzling glowworm caves in New Zealand, or a baobob tree in South Africa that's so large it has a pub inside where 15 people can drink comfortably. Architectural marvels, including the M.C. Escher-like stepwells in India. Mind-boggling events, like the Baby Jumping Festival in Spain, where men dressed as devils literally vault over rows of squirming infants. Not to mention the Great Stalacpipe Organ in Virginia, Turkmenistan's 45-year hole of fire called the Gates of Hell, coffins hanging off a side of a cliff in the Philippines, eccentric bone museums in Italy, or a weather-forecasting invention that was powered by leeches, still on display in Devon, England.
I was already a fan of Atlas Obscura, but also seeing stamps approval from the likes of Neil Gaiman and Guillermo del Toro? Yeah, I think this book's a no-brainer.
The book is slated for release on September 20th, 2016. It can be preordered from Amazon in hardcover ($22) and Kindle ($17) formats, or from the iBookstore for $17.