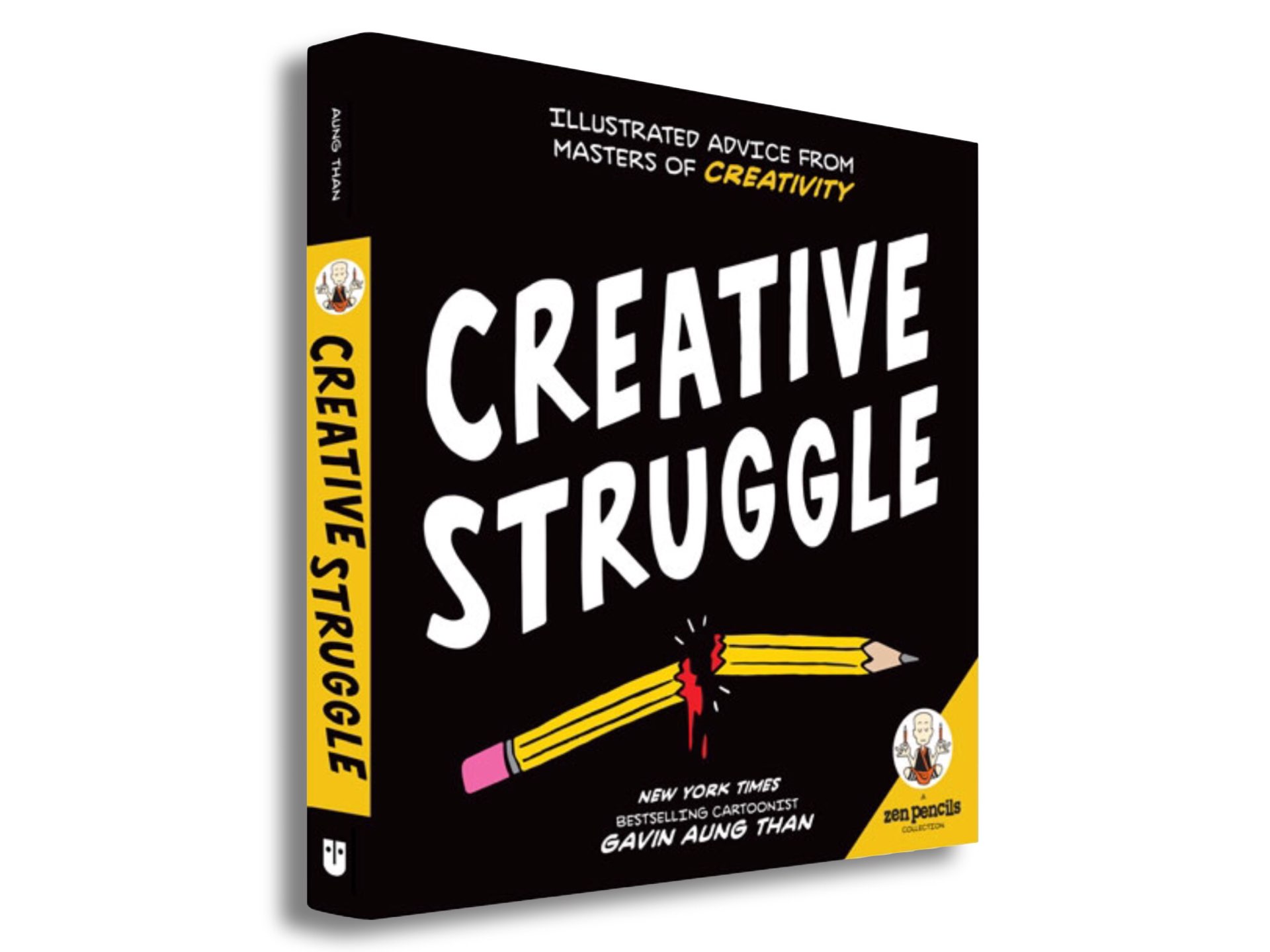 Pre-order 'Zen Pencils: Creative Struggle' by Gavin Aung Than
Gavin Aung Than of Zen Pencils has just announced an upcoming book called Creative Struggle: Illustrated Advice from Masters of Creativity. It collects Than's recent series of comics on creativity, featuring advice from the likes of Vincent van Gogh, Leonardo da Vinci, Ernest Hemingway, Frida Kahlo, Stephen King, Pyotr Tchaikovsky, Akira Kurosawa, Nikola Tesla, Brené Brown, and more.
Zen Pencils: Creative Struggle is a call to wake up the creative spirit inside you. Through Zen Pencils cartoon quotes on creativity from inspirational artists, musicians, writers, and scientists, you'll discover what inspired each of the subjects to reach the full potential of their creativity. In each comic, the speaker of the quote is the character in the story.
This is one of those books that's sure to ignite your creative spark. It releases January 16th, 2018 and can be pre-ordered in these formats: