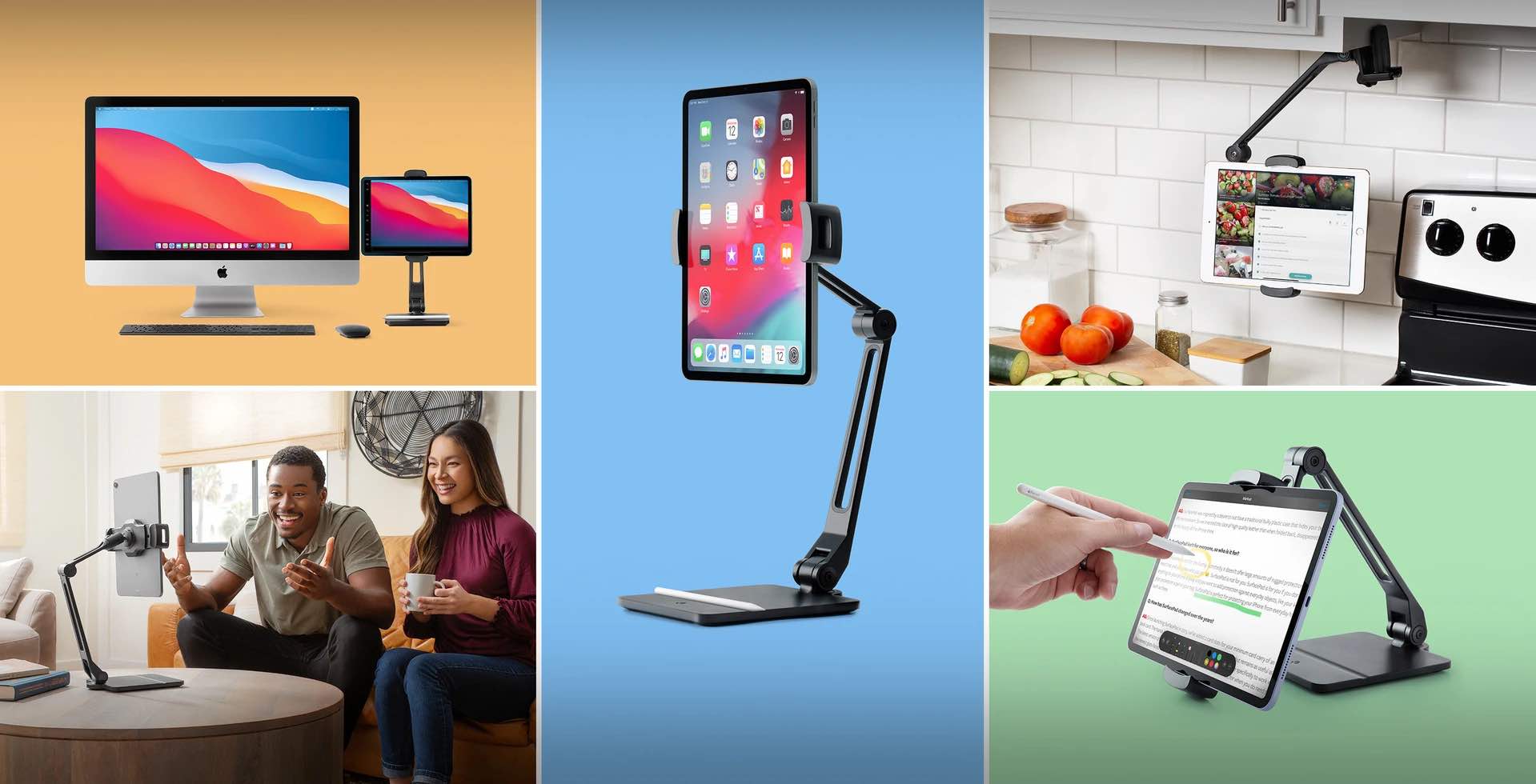 Pre-order Twelve South's "HoverBar Duo" Weighted Desktop Stand + Shelf Clamp for iPad
Twelve South's new HoverBar Duo is an adjustable iPad stand/arm that I guess is the sort-of spiritual successor to previous HoverBar models, except this time they've made it so it doesn't JUST clamp onto other surfaces; it can also now act as a standalone…er, stand, thanks to the included heavy metal base.
https://www.youtube.com/watch?v=iiEuEi043Zo
As always, this opens up all kinds of fun ways to use your iPad, whether it's in the kitchen: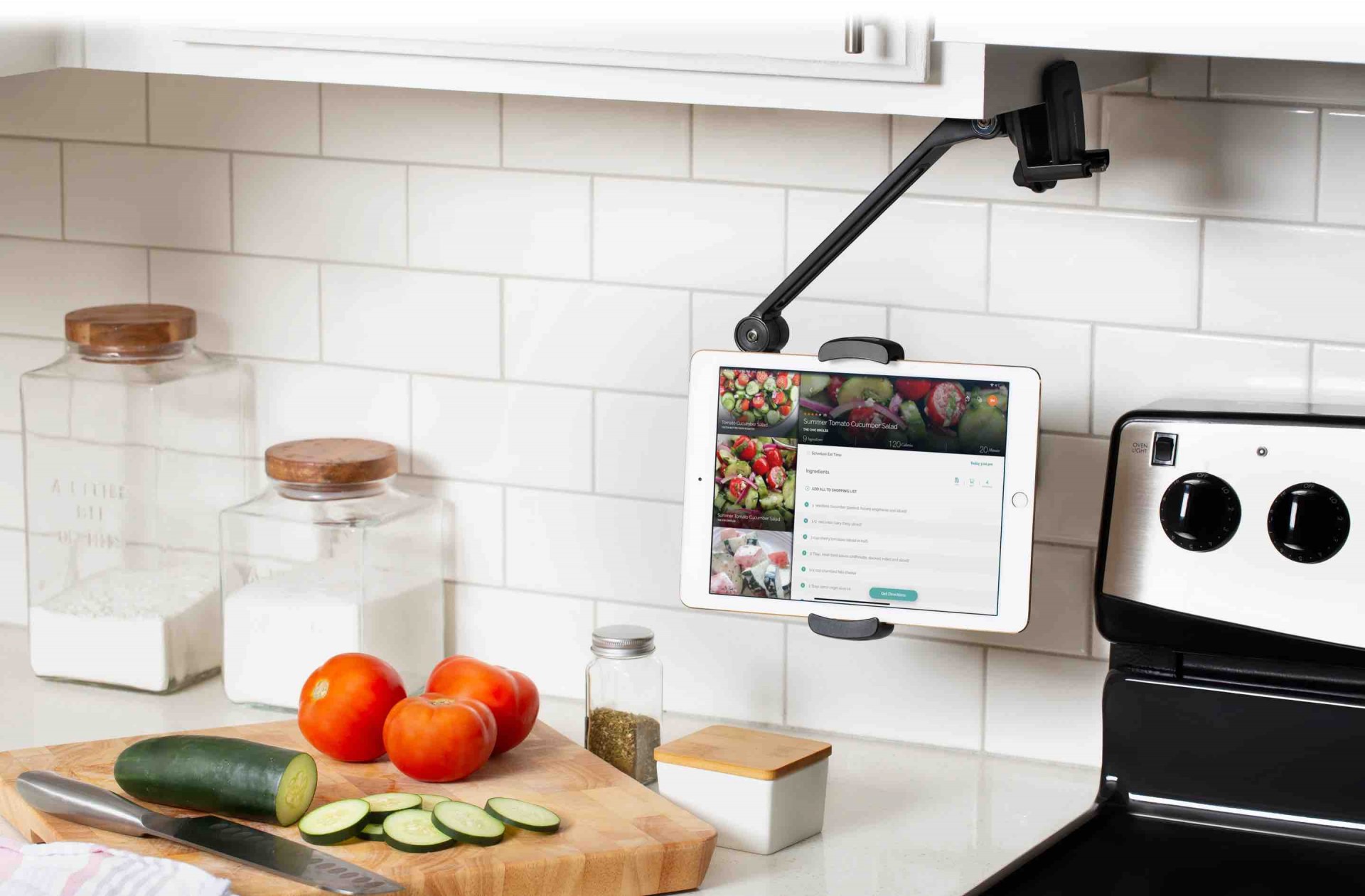 …or working from home with a second screen: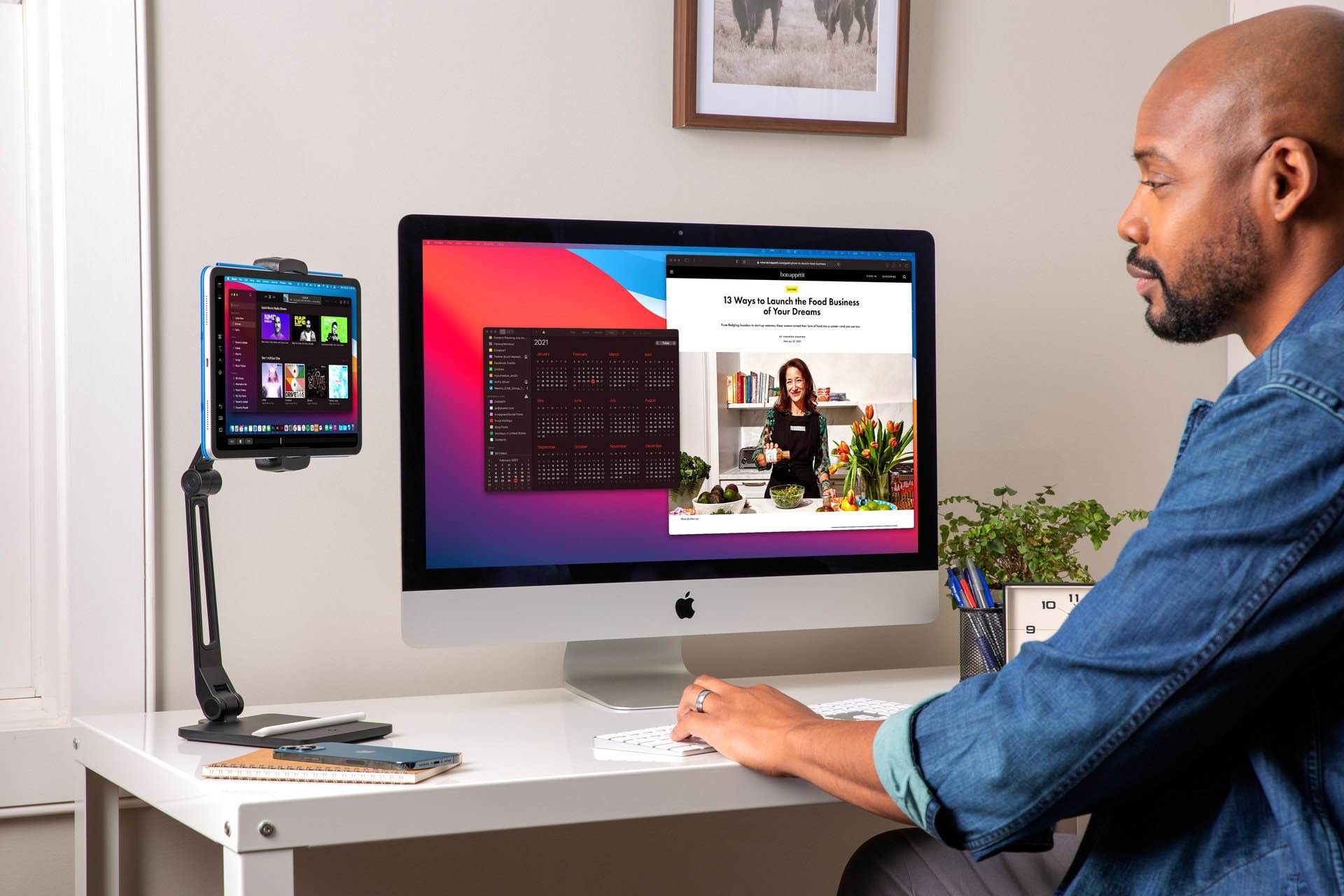 …or FaceTiming with friends and loved ones: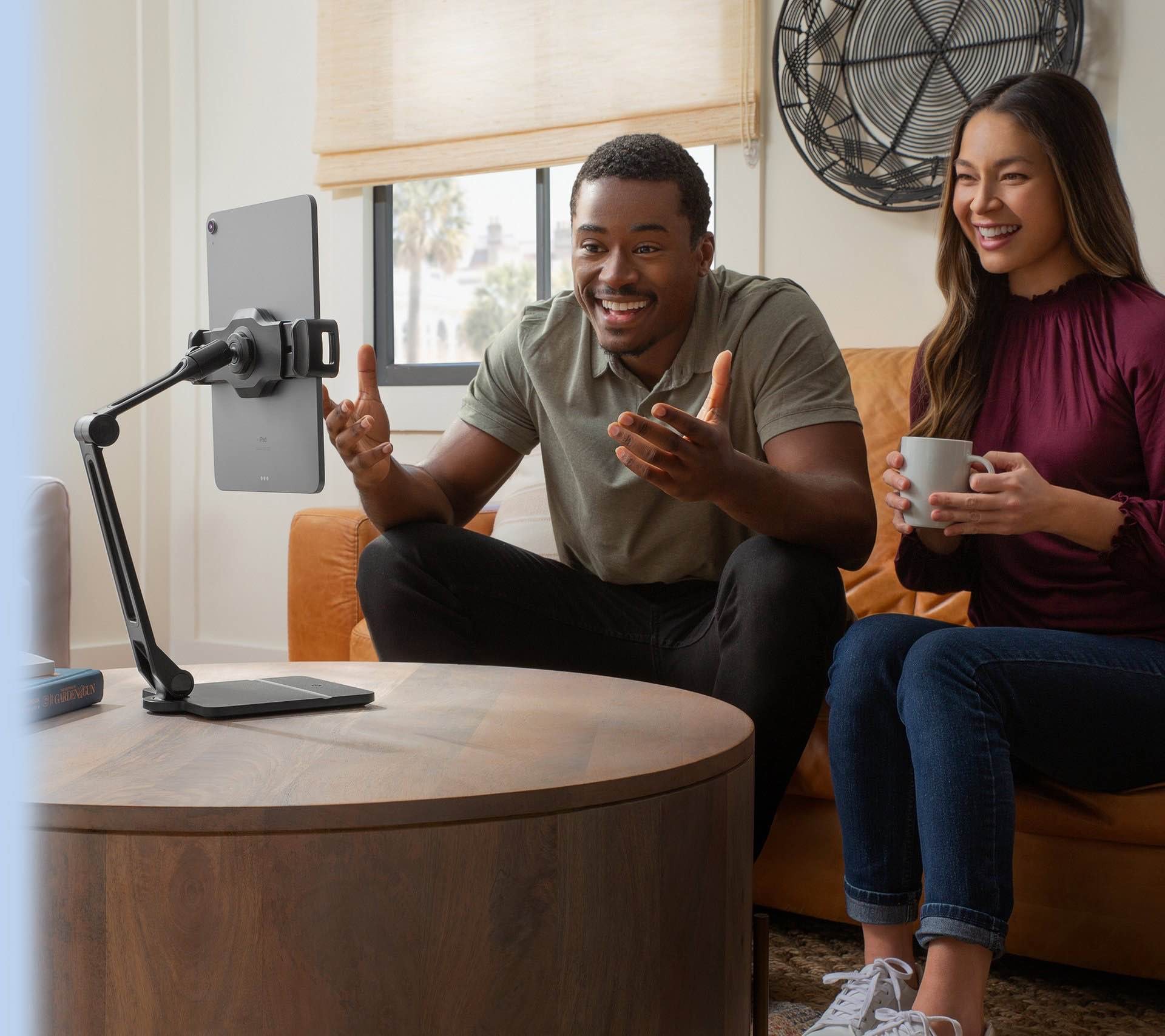 Those of you who've started up YouTube channels or begun teaching online video lessons/courses/tutorials will also be able to get a lot of use out of the HoverBar Duo, as it lets you use the iPad's camera in ways you probably never have: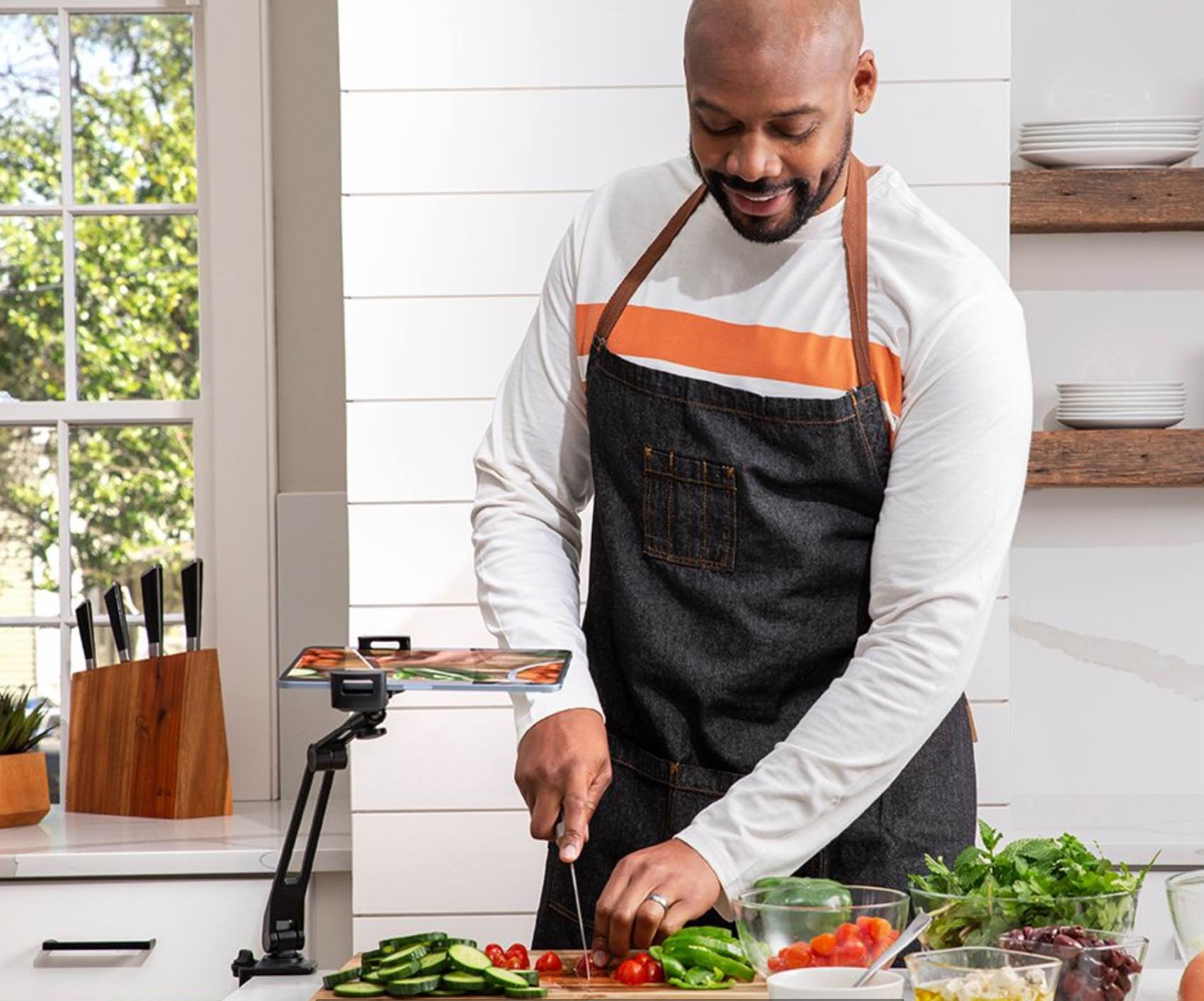 The cameras on iPads make creating and streaming amazing videos easier than ever. […] Use the flexible arm stand to hold iPad flat to capture your hands drawing or crafting. Set the stand on a table for a guitar lesson. Clamp HoverBar on a workbench to make a "how to" video or set the stand on the floor to capture your TikTok dance moves. Portable, sturdy and stable, HoverBar Duo is an outstanding stand for creating your best video content.
And when you're not using your iPad, the HoverBar Duo can also grip onto most smartphones out there, as long as they're at least 5″ tall.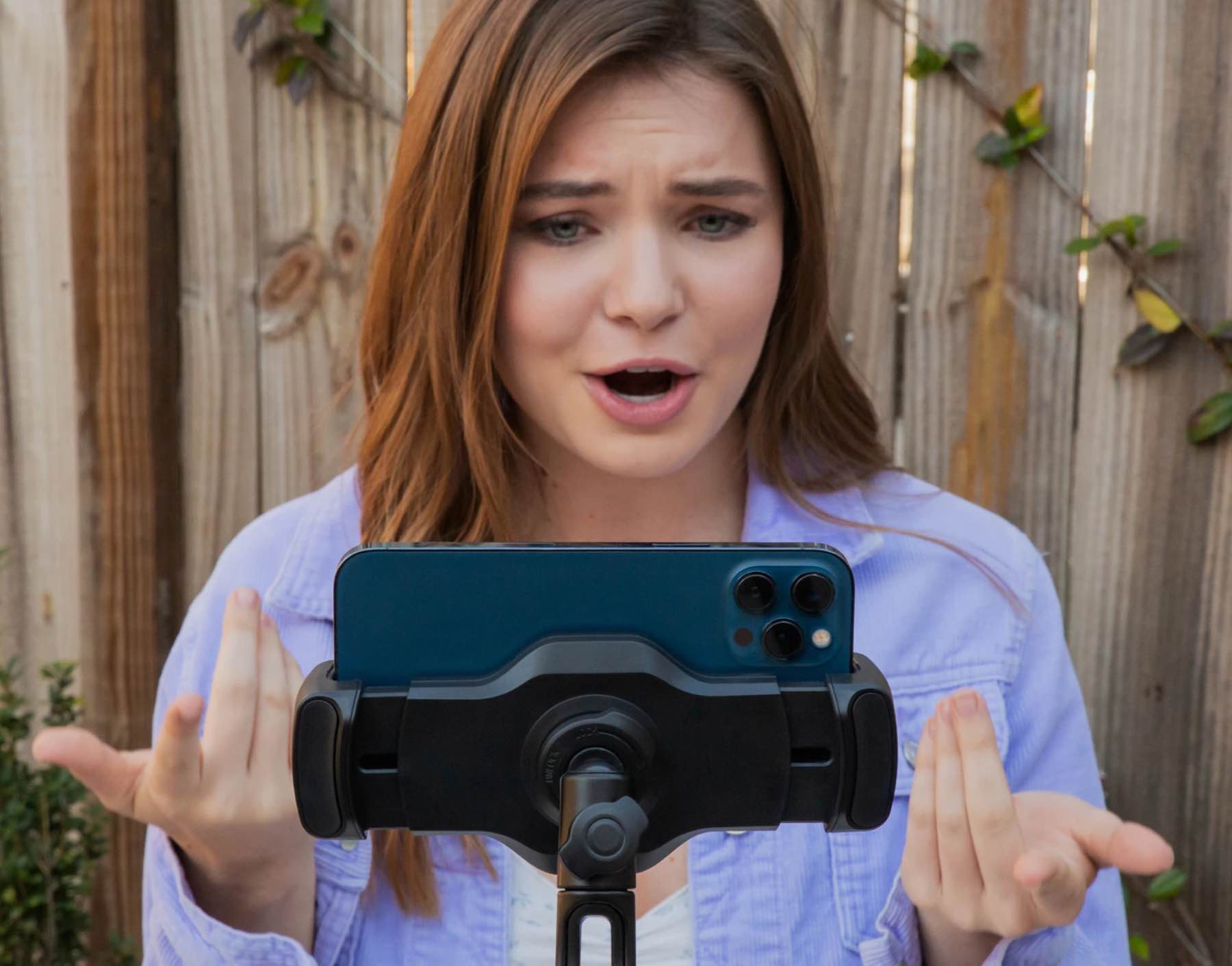 As of March 6th, 2021, the HoverBar Duo is slated to start shipping from Amazon around April 9th. You can pre-order it today for $80 to get yours as soon as possible.