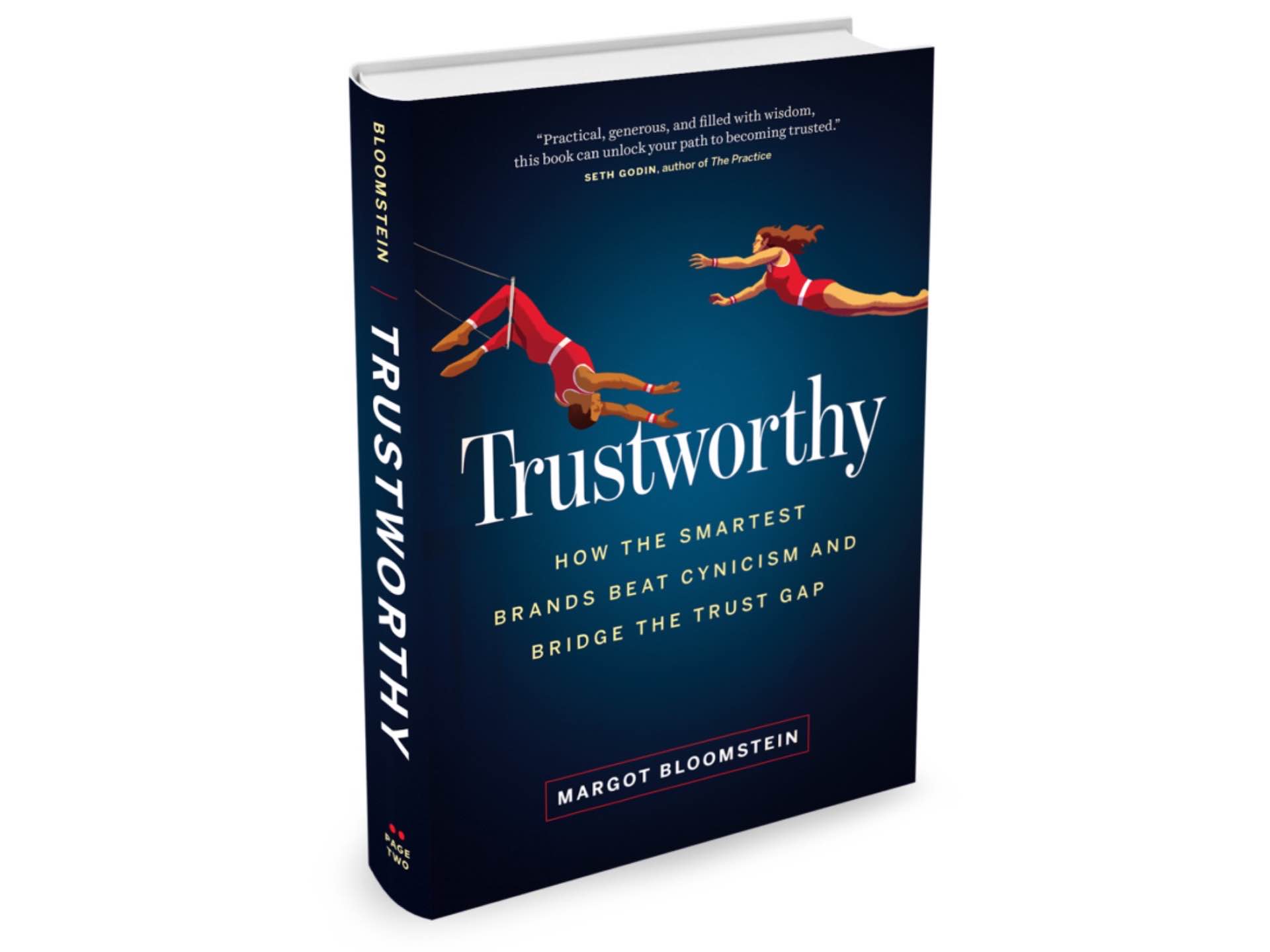 Pre-order 'Trustworthy' by Margot Bloomstein
Anyone who's logged onto Twitter on a given day knows what a precious commodity trust can be. It's hard to earn and takes time to do so, yet can be lost like *snaps fingers*. It's true on a personal level, and it's BIG TIME true on a branding/marketing one.
If you're interested in the latter type, content strategist Margot Bloomstein has a new book coming soon called Trustworthy: How the Smartest Brands Beat Cynicism and Bridge the Trust Gap that's all about how organizations of all kinds — from freelance entrepreneurs all the way up to governments and world-class companies — need to go beyond buzzwords like "empathy" and "authenticity" in order to build real, true trust with consumers and citizens:
Trustworthy is a book for marketers, designers, writers, and anyone who wants to rebuild trust in an organization—and across society itself. You'll find a three-part framework featuring examples and interviews with CMOs, creative directors, and copywriters in a broad range of organizations: America's Test Kitchen, 18F, Zoom, Center for Civic Design, TED, The New York Times, Airbnb, Crutchfield, GOV.UK, Mailchimp, Banana Republic, Lovehoney, local elections boards, and more. With examples, case studies, and concrete tactics, Trustworthy doesn't just describe the problem that mires most organizations and marketing departments. It arms you with timely inspiration and an actionable framework to beat it.
The book promises to show you what the smartest organizations are doing to foster confidence and build rapport with their respective communities through the use of content and design, having a consistent voice, and yes, showing some vulnerability.
Trustworthy releases on March 2nd, 2021. Pre-order it today in Kindle ($10) or Hardcover ($20) form. (As of this writing, no Apple Books format has been announced yet.)