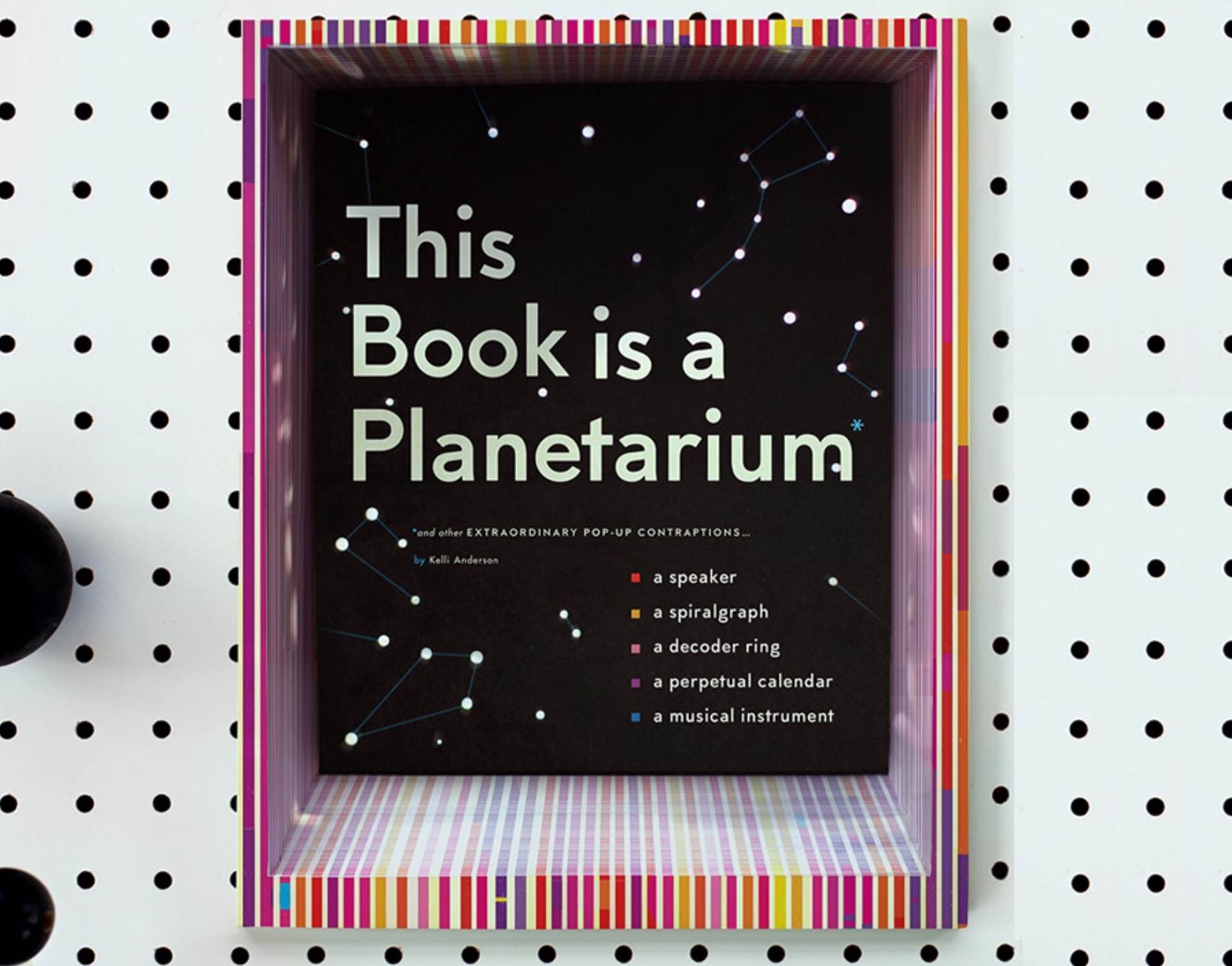 Pre-order 'This Book is a Planetarium' by Kelli Anderson
Designer, artist, and tinkerer Kelli Anderson has an upcoming pop-up book called This Book is a Planetarium that's different than what you're probably already thinking. Rather than using pop-up elements to tell a story, this book transforms into six fully functional contraptions that you and/or your kids will love putting together and playing with:
Defying every expectation of what a book can be, this pop-up extravaganza transforms into six fully functional tools: a real working planetarium projecting the constellations, a musical instrument complete with strings for strumming, a geometric drawing generator, an infinite calendar, a message decoder, and even a speaker that amplifies sound.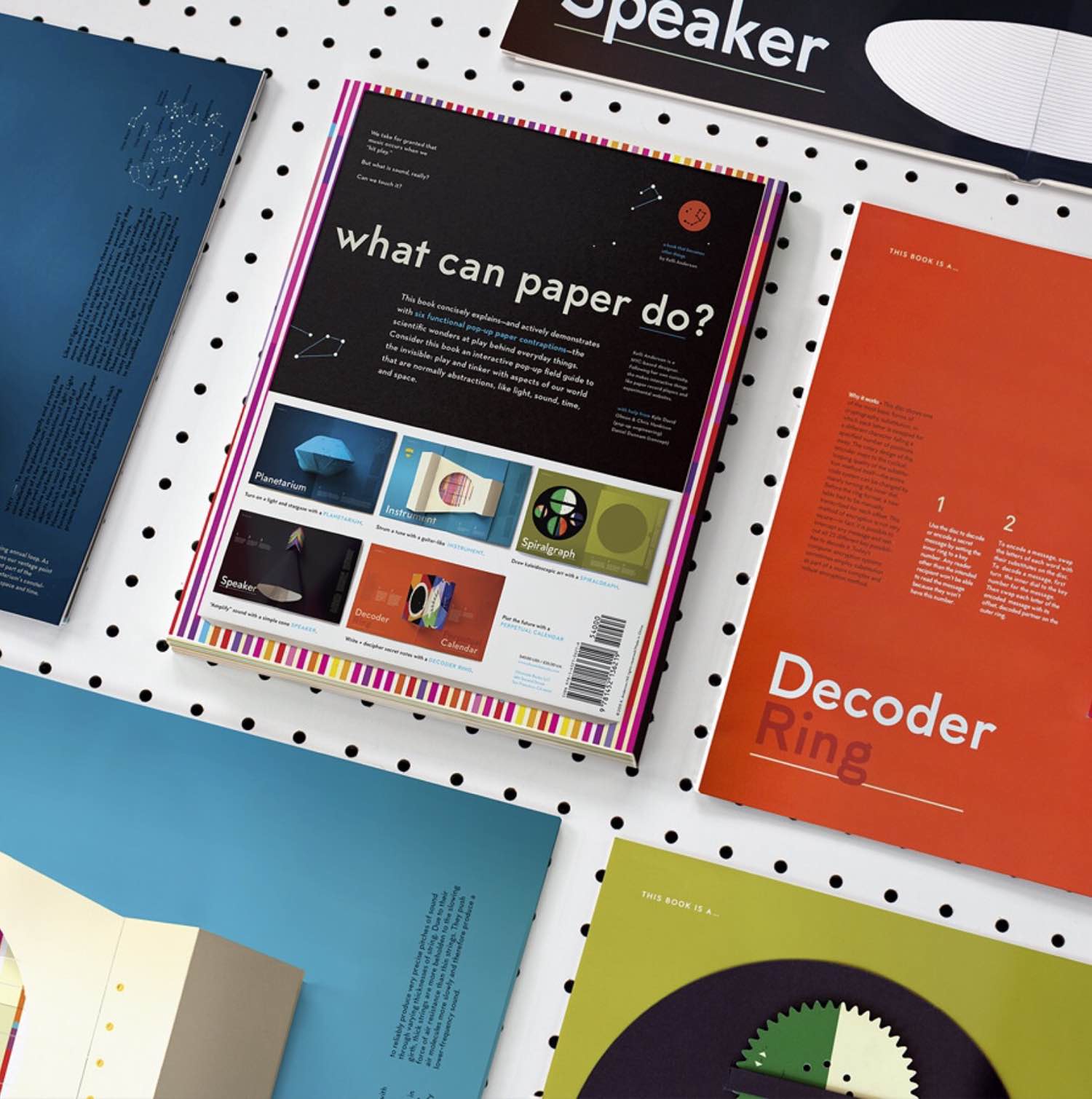 Jason Kottke got a chance to play with the tiny planetarium and loved it:
When I cracked it open, I actually squealed. Seriously, this thing is super awesome. We took it and my iPhone flashlight into the darkest room in the house and sure enough, there was the Big Dipper projected onto the ceiling…my kids could barely stop saying "this is so cool".
In this Instagram video, Anderson plays with two of the book's contraptions (guitar and calendar):
The book is slated to release on October 3rd, 2017, and can be pre-ordered now for $26 on Amazon.