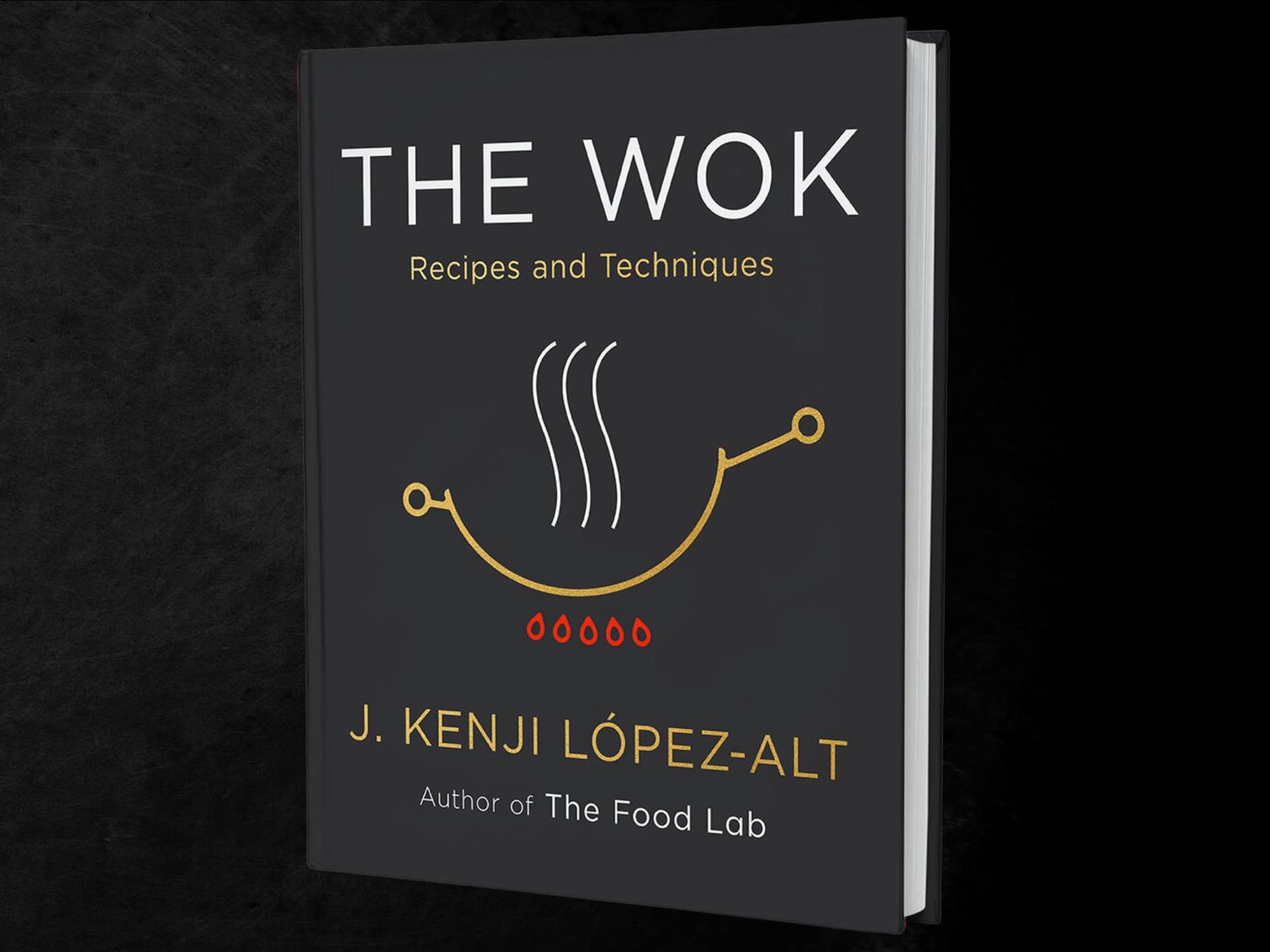 Pre-order J. Kenji López-Alt's Upcoming Cookbook, 'The Wok'
J. Kenji López-Alt, who you may know as the former culinary director at Serious Eats and author of the award-winning cookbook The Food Lab, has a new cookbook on the horizon called The Wok: Recipes and Techniques — which, as you can guess, is all about wok cookin- aaaaand I see you've already left to pre-order it. Nice.
I'm gonna keep going anyway, because I can.
You can go read the official book description if you want, but I rather like his personal telling of what it's about:
The wok is the most versatile pan in my kitchen. Once you know how to use it, you can stir-fry, deep fry, pan fry, sear, steam, braise, simmer, smoke, cook rice, make curries, and more, all from the same pan.

This book is aimed at normal, everyday home cooks with real schedules and normal equipment. You won't need a high-powered restaurant-style gas range to cook from it — even an electric cooktop or a portable burner will work for the vast majority of recipes.

What started off as a chapter in the follow-up to The Food Lab ended up growing and growing and growing into a book of its very own. Thousands of color photos and step by step directions. Hundreds of recipes and techniques from across China, Japan, Korea, Southeast Asia, and the US.

As with The Food Lab, I focus a lot on technique and the science behind what makes recipes work. Learn about how different metals interact with heat. Learn how the act of stir-frying imparts flavor to food. Learn how baking soda can keep your shrimp plump and your beef tender. Learn how the best way to dry tofu is to actually get it wet, and more. Learn how to capture smoky "wok hei" flavor right in your own kitchen.
And here's a video he made talking a bit more about how the book came together:
I mean, come on. There's no way your cookbook collection should miss having The Wok among its ranks. It'll have more than 200 delicious recipes and 1,000+ full-color photos to peruse, and all the food-sciency goodness you'd expect from the Food Lab guy.
It comes out on March 8th, 2022 (I know — so far away!) and can be pre-ordered in these formats: