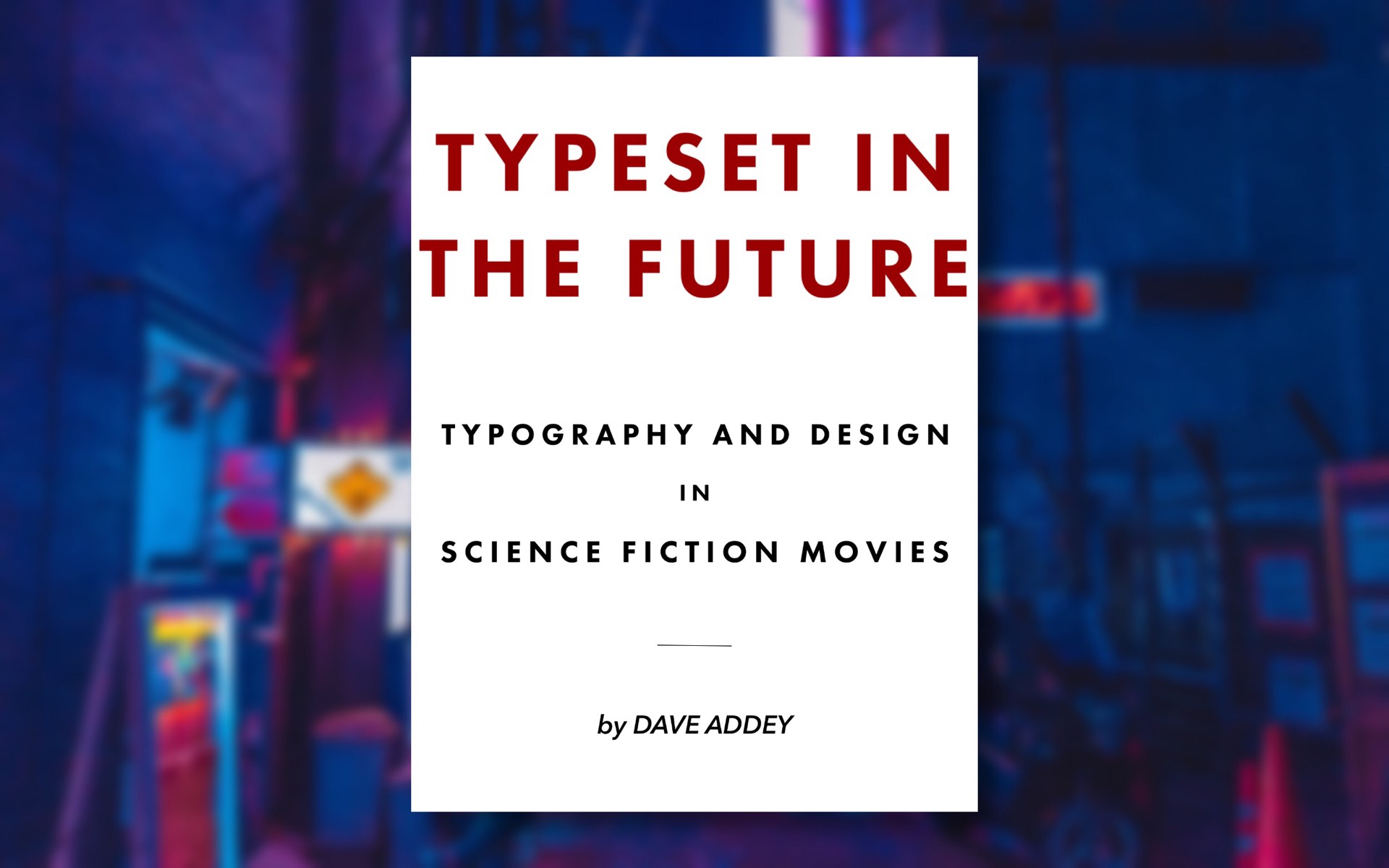 Pre-order the 'Typeset in the Future' Book by Dave Addey
@daveaddey Ordered this so fast my phone got a little hot as a result


Dave Addey's Typeset in the Future blog is all about typography and iconography as seen in sci-fi/fantasy movies and TV shows. Most of his posts there are long and weirdly enlightening in their own way, while some are short and entertaining, like when he explains how to make your text look futuristic.
Now he's turning his attention to creating a book akin to the blog, titled Typeset in the Future: Typography and Design in Science Fiction Movies. On the book's website, he shares what will be inside:
The book contains new and expanded TITF studies for seven all-time classic science fiction movies, in a form that is beautiful enough to adorn even the most discerning of coffee tables. It's the perfect holiday present for the design / sci-fi geek in your life, even if that geek happens to be yourself.
Those seven films he mentions are:
2001: A Space Odyssey
Alien
Blade Runner
Moon
Star Trek: The Motion Picture
Total Recall
WALL·E
The first four films on that list have already been written about on the blog, but not to worry, Addey isn't just rehashing old content in coffee table book form:
How does the book differ from the web site?

Four existing articles from typesetinthefuture.com have been revised and expanded for the book, with even more geeky detail than the originals. (The book's 2001: A Space Odyssey chapter already contains twice as much goodness as when I first studied the movie in 2014.) Three new studies have been written entirely from scratch, alongside in-depth interviews with the typography and sci-fi experts listed above.
The book will also include various kinds of bonus content, ranging from additional typography studies (on top of the seven listed above) to interviews with sci-fi, typography, design experts, and people who have actually worked on the films (and TV shows) being studied.
Typeset in the Future: Typography and Design in Science Fiction Movies is expected to release on October 16th, 2018 and the hardcover can be pre-ordered on Amazon for $36.
---
Note: The photo above is not an actual image of the book. No artwork has been released for it yet, so I took a photo by Benjamin Hung and (badly) threw something together myself. In the words of HAL 9000, "I'm sorry, Dave."