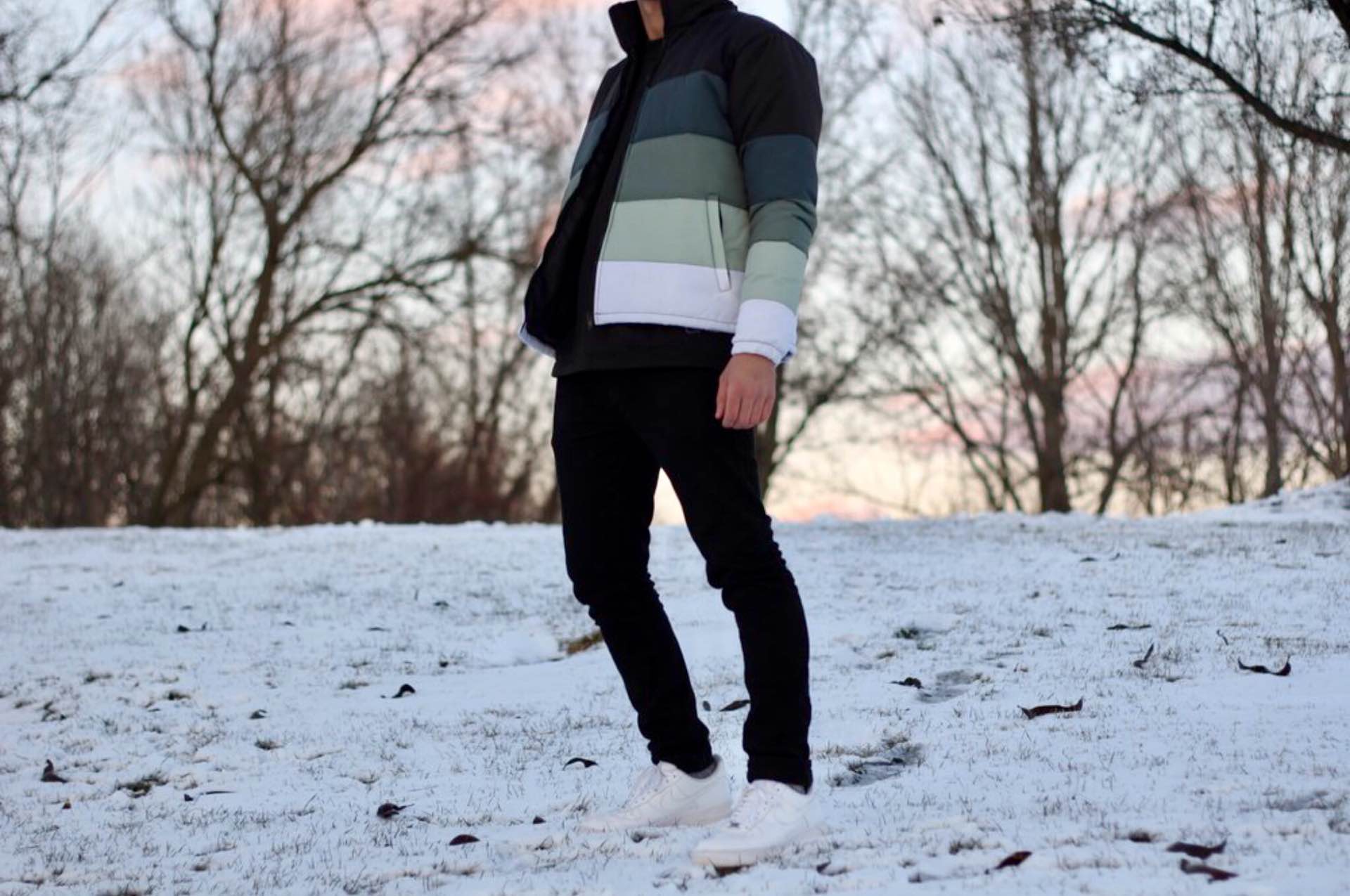 Pre-order the Steady Hands Green-Tint Puffer Jacket
I've been anxiously waiting to post this one. A few weeks ago, Reddit user u/Bleblebob (say it out loud, it's fun) posted this photo on r/streetwear featuring a sick looking jacket that everyone begged to know how to buy. As it turned out, he was low-key the creator of that jacket and the owner of Steady Hands, a New Jersey-based indie clothing brand with a vaporwave sort of aesthetic.
The original pre-orders for the jacket sold out pretty much immediately, but now they're back on the site for $75 pre-order, along with several other gradient-themed products:
Here's the green-tint jacket from a couple more angles: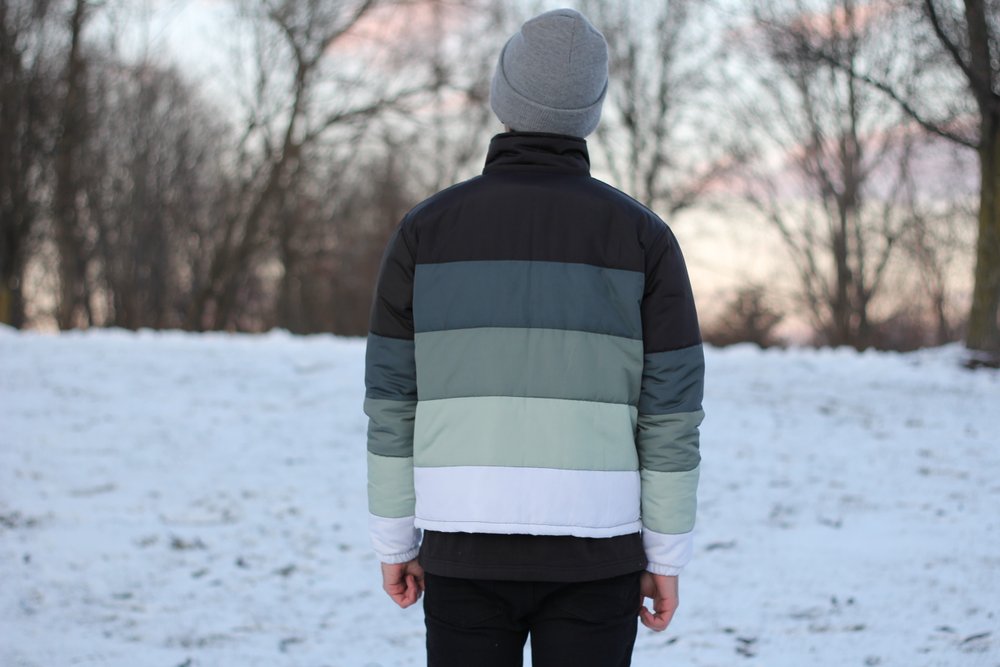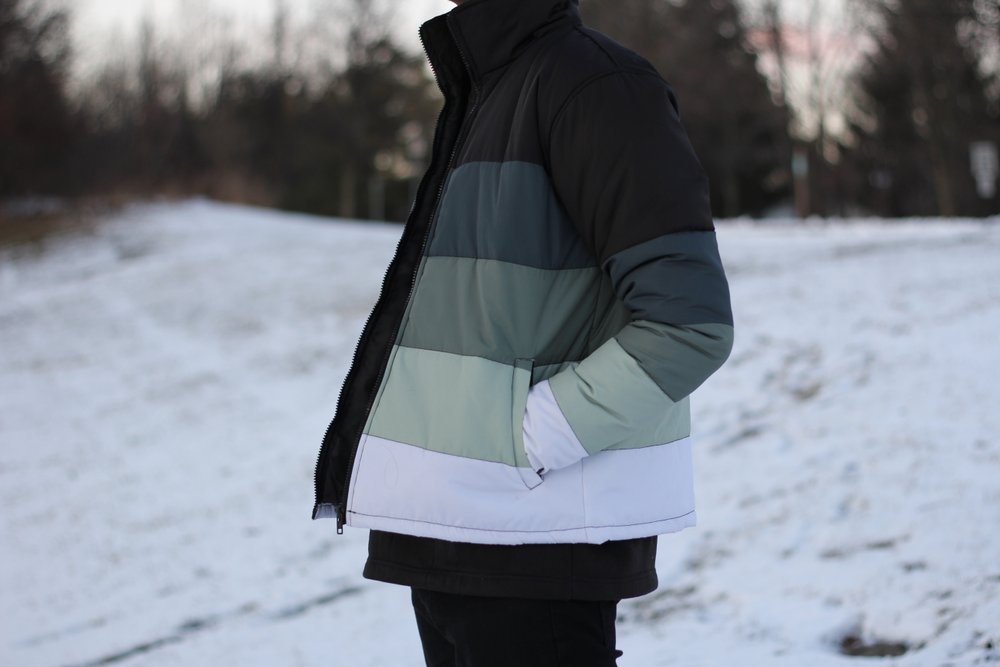 Get in on these things while you can because they will fly.