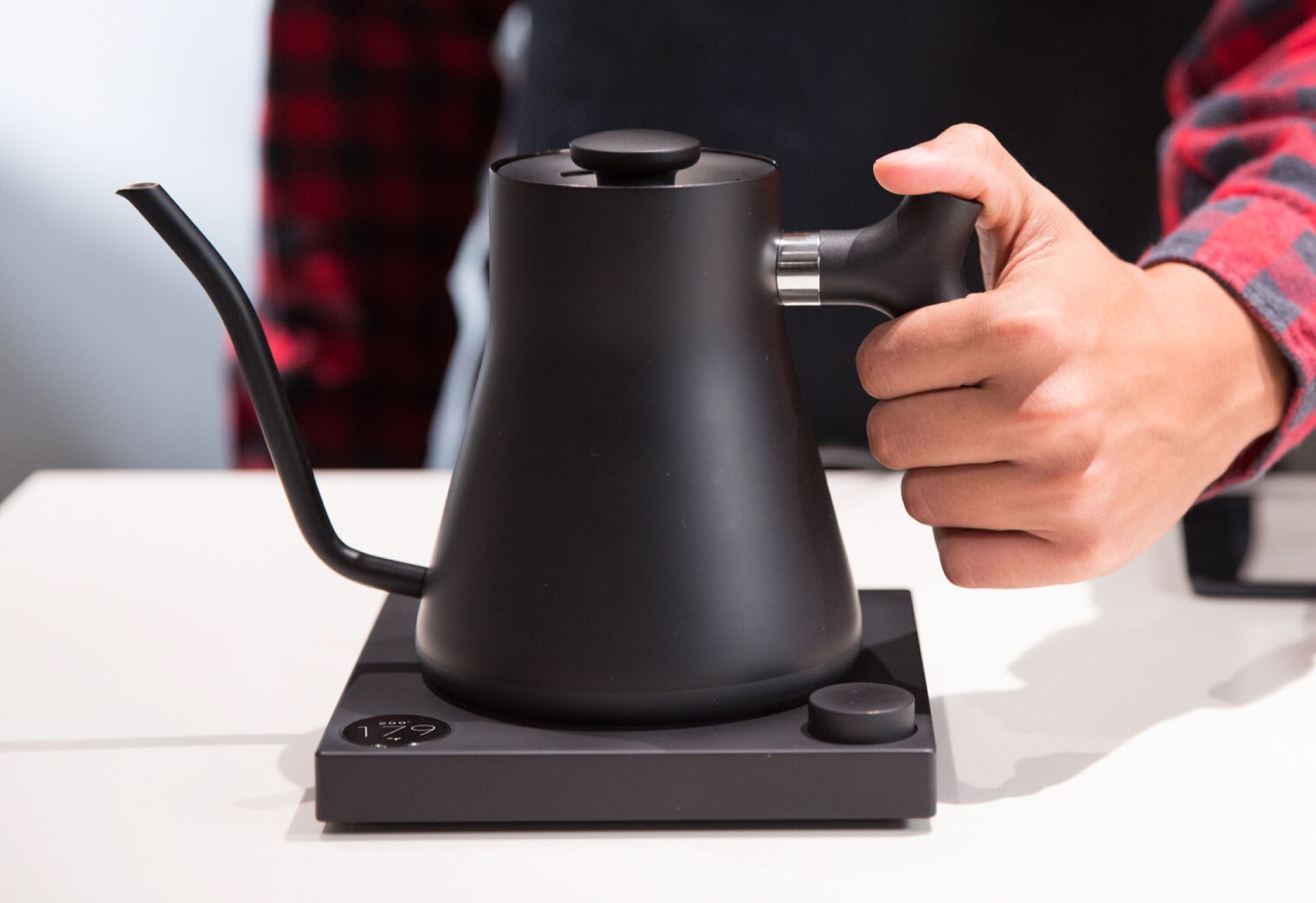 Pre-order the Stagg EKG Kettle
Following a massively successful Kickstarter back in February, the folks at Fellow — who made the original Stagg pour-over kettle and the Duo Coffee Steeper — are accepting pre-orders for the Stagg EKG electric kettle. (US-only as of this writing.)
In addition to sporting the original Stagg's minimalist look and ergonomically counterbalanced handle, the Stagg EKG appears to be taking aim at our favorite gooseneck kettle around here, the Bonavita variable-temp. The EKG's base has a temperature control knob that lets you heat water anywhere between 135°F (57°C) and 212°F (100°C), with an option to hold that temperature for an hour. After heating, the base's built-in stopwatch can help you time your brewing process.
The Stagg EKG is expected to ship sometime this month (November 2017) and can be pre-ordered for $149.
They also offer an EGK+ version ($199) that offers a few additional features, including Bluetooth connectivity to Acaia's free Brewbar app for iPad. It will ship in January 2018.