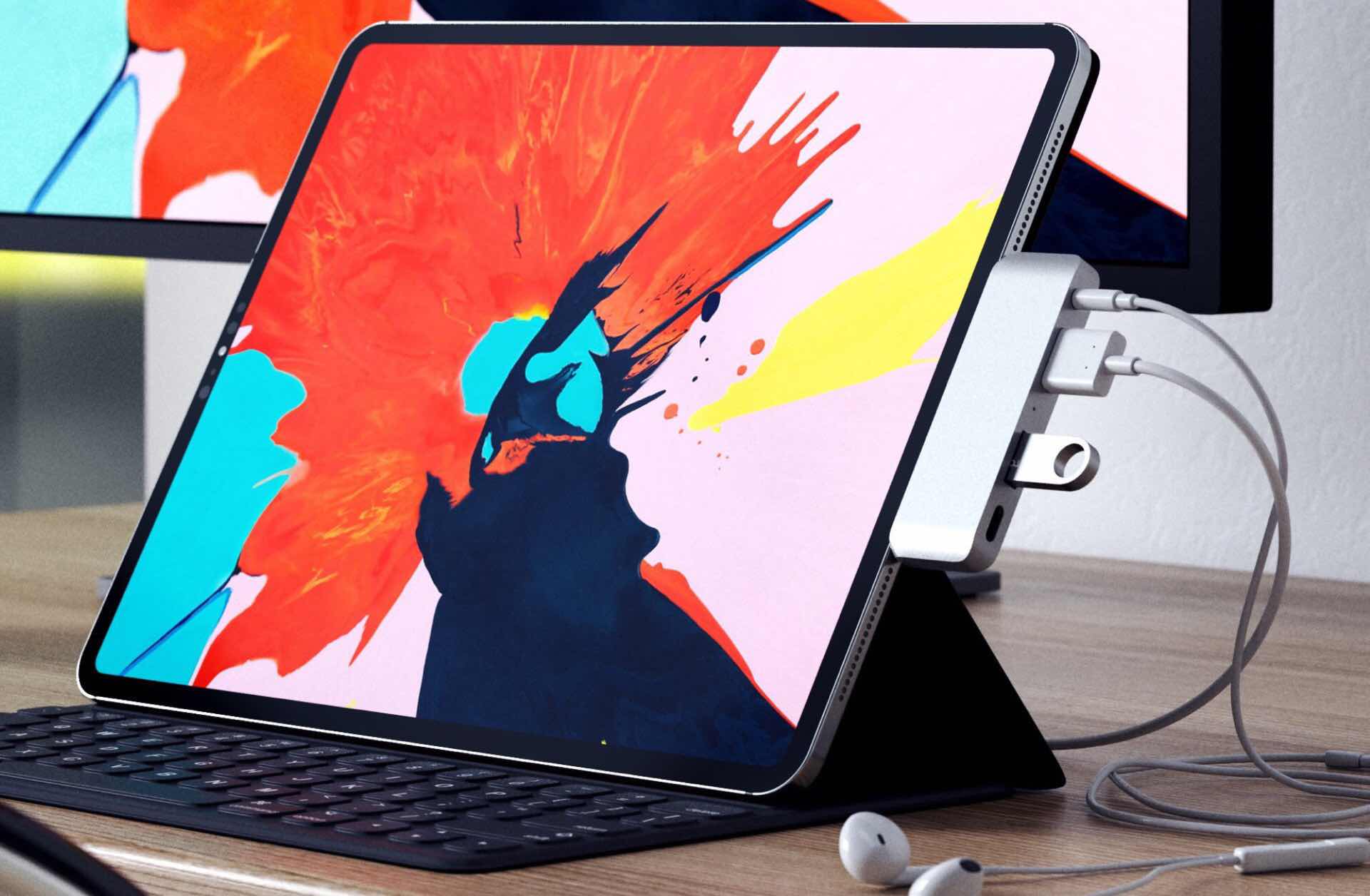 Pre-order the Satechi Type-C Mobile Pro Hub for the 2018 iPad Pro
If you're intending to use your new 2018 iPad Pro as a full computer replacement, Satechi's upcoming Type-C Mobile Pro Hub will help unlock its full potential by adding convenient access to all your peripheral devices. Plug it into the USB-C port and you'll receive four ports in return:
4K 30Hz HDMI (though the iPad Pro is limited to 2K 60Hz)
USB-C PD 3.0 (which allows you to continue charging the iPad Pro if you like)
USB 3.0 (up to 5 Gb/s)
3.5mm headphone jack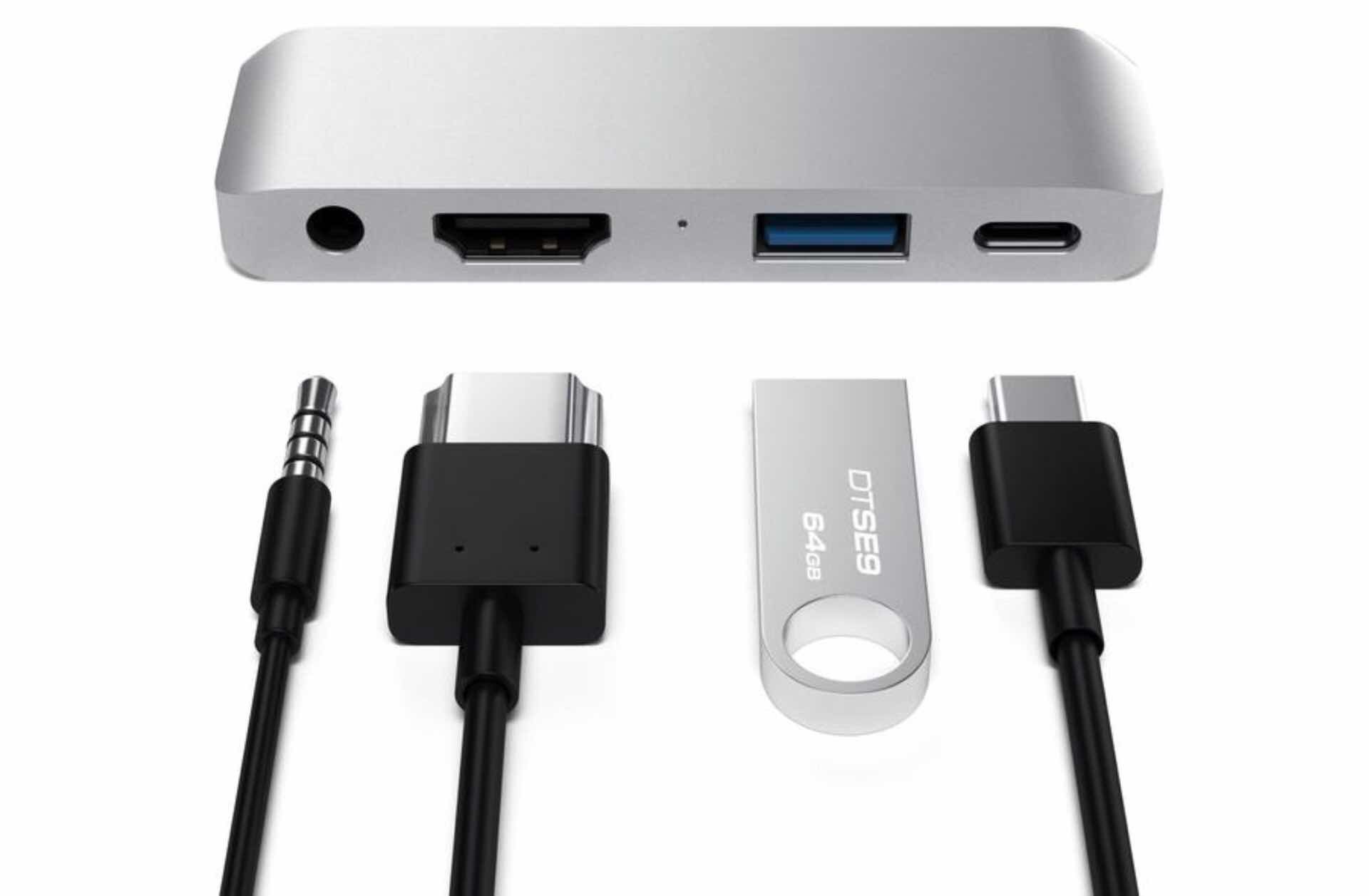 As of November 28th, 2018 the website shows that $45 pre-orders of this adapter will ship by December 24th. After that date (I'm assuming?) the price will go up to $60.