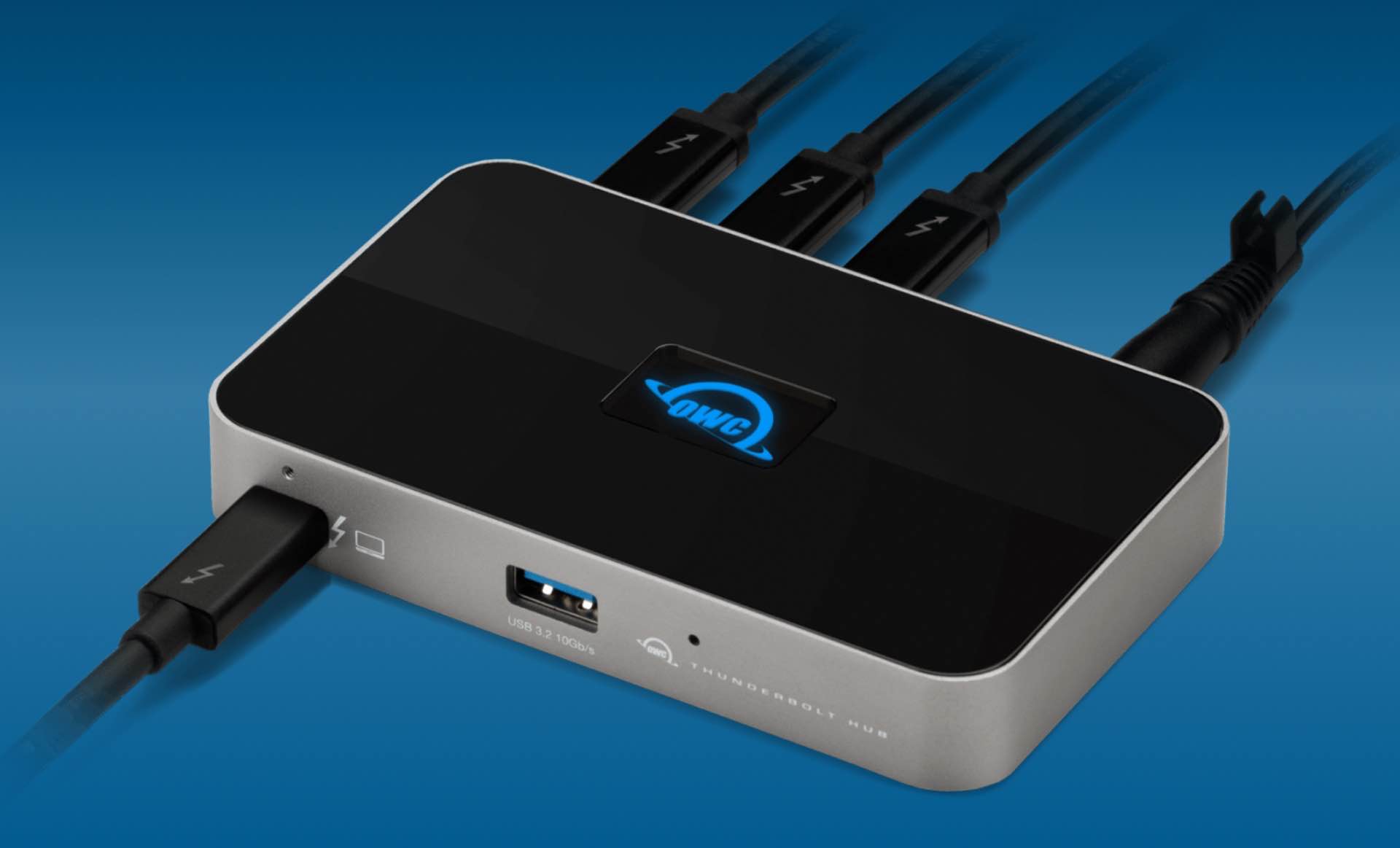 Pre-order the OWC Thunderbolt Hub
If you've ever felt constrained by the number of devices you can connect at once to your iPad Pro, MacBook Air, or M1 Mac mini, then you'll appreciate the upcoming Thunderbolt Hub by OWC, which will let you turn a single USB-C or Thunderbolt port into three Thunderbolt 4 outputs, plus a standard USB-A (10Gb/s) port.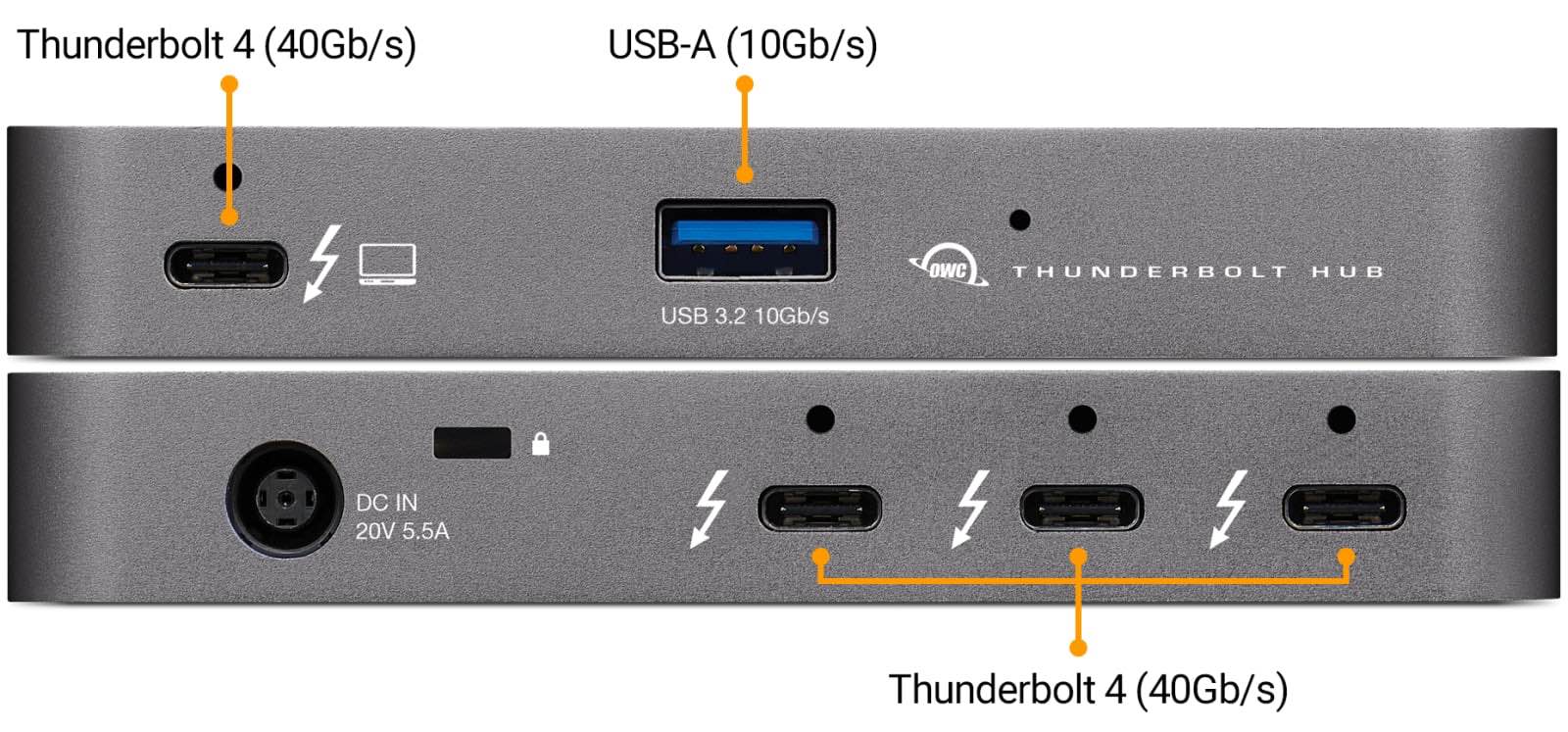 Each of those Thunderbolt 4 ports offers transfer speeds of up to 40Gb/s, and the device as a whole can support two 4K displays at once, or a single 5K/6K/8K display. Or, you can daisy-chain a few bus-powered Thunderbolt drives together: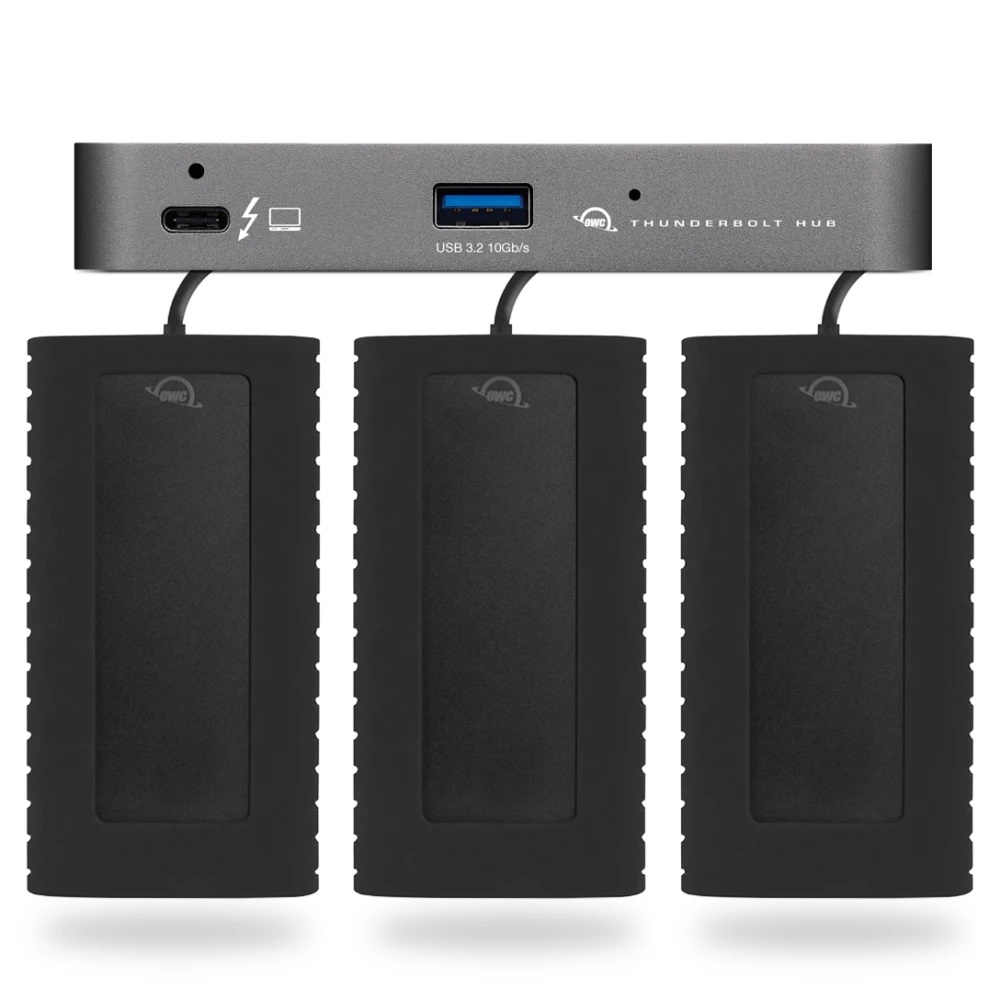 …or, you can create three separate daisy chain "branches", allowing you to remove devices from one chain without affecting or disconnecting the others: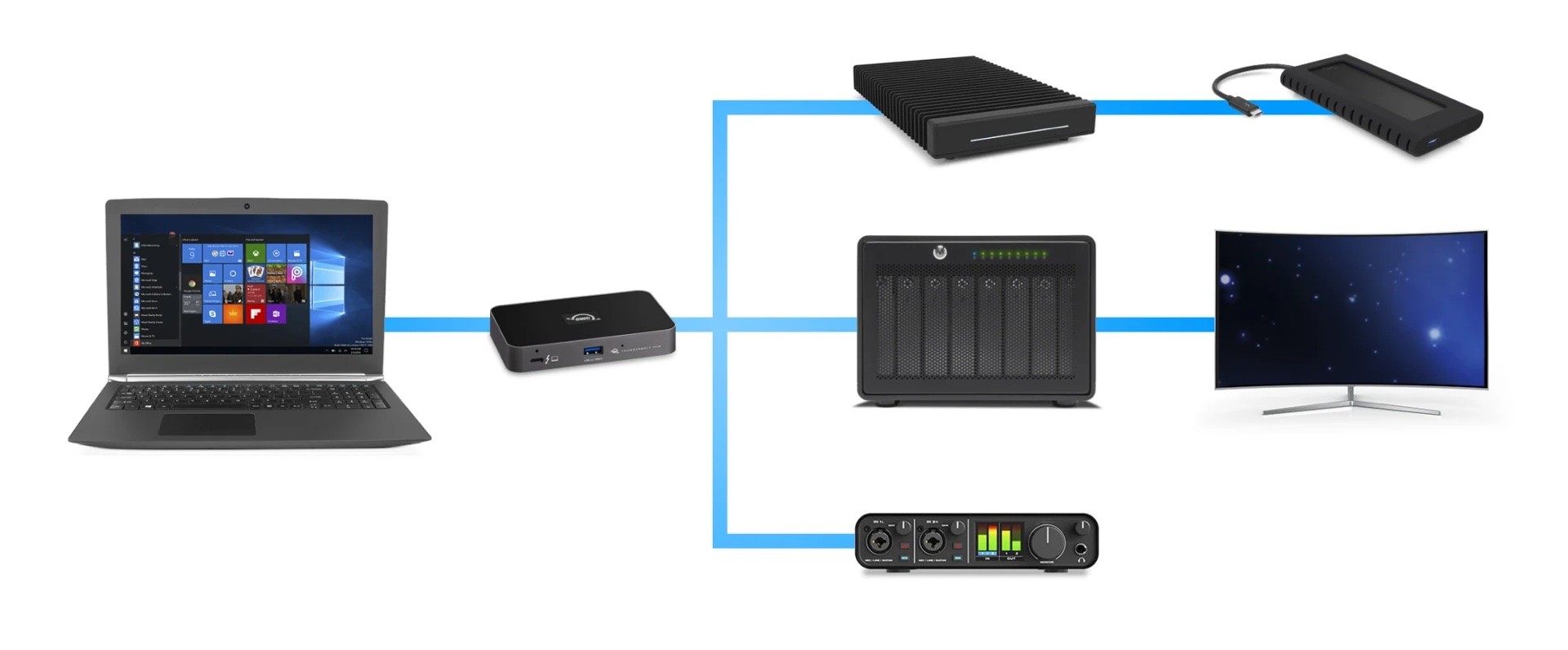 Needless to say, it's pretty sweet.
John Voorhees of MacStories has had some time with the Thunderbolt Hub and seems to be loving it so far, so give that a read if you're unsure if this hub is for you.
Despite not even being out in the world yet, the demand for this device has been high. As of March 3rd, 2021, pre-orders aren't expected to ship until sometime in May, so if you're aiming to get one ASAP, put your $149 order in now.