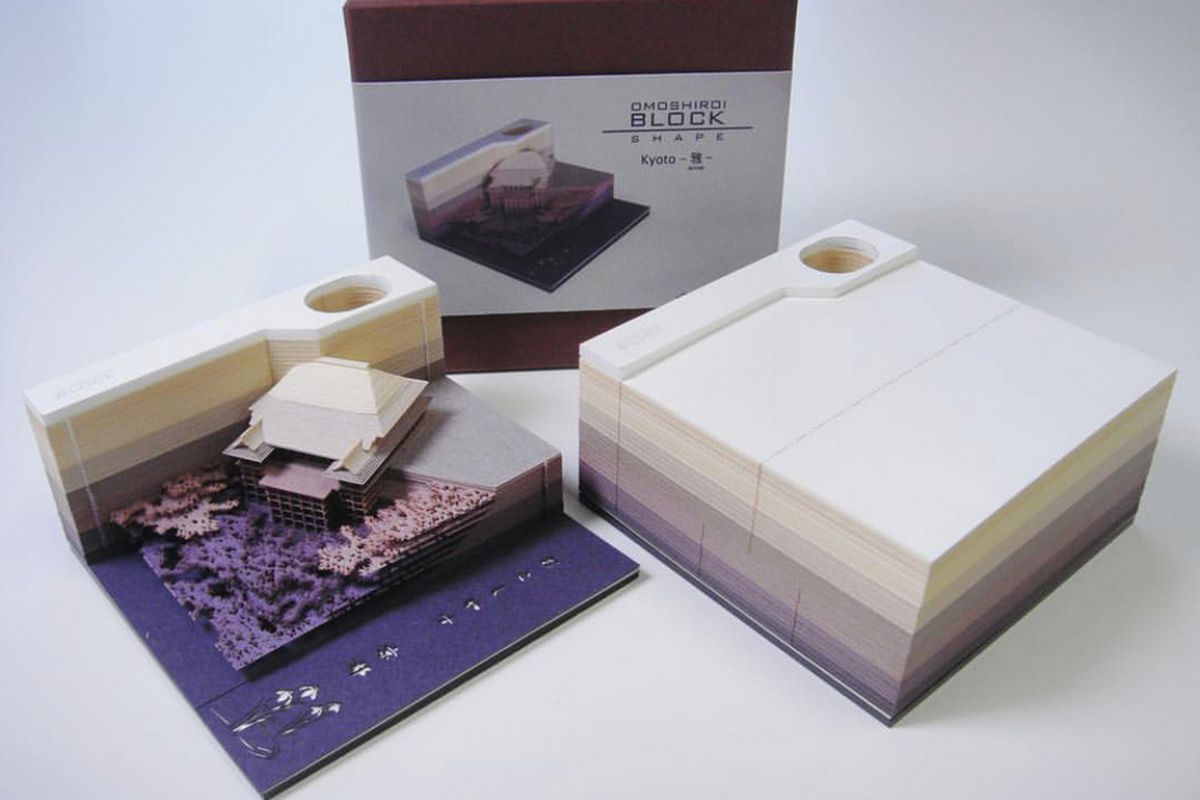 Pre-order the Omoshiroi Block Memo Pad
Thanks to the likes of r/OddlySatisfying and the Spoon & Tomago blog, I discovered the existence of the Omoshiroi Block, a memo pad that excavates hidden, intricate architectural objects as you use it:
Produced by Japanese company Triad, whose main line of business is producing architectural models, the Omoshiro Blocks feature various notable architectural sites in Japan like Kyoto's Kiyomizudera Temple, Tokyo's Asakusa Temple and Tokyo Tower. The blocks are composed of over 100 sheets of paper and each sheet is different from the next in the same way that individual moments stack up together to form a memory.
Triad, the makers of the Omoshiroi Block, are still sold out of the pads as of January 24th, 2018, but online shop Japan Trend plans to have them in stock by February 1st.
The Japanese word omoshiroi roughly translates to "interesting", "fun", or "amusing" in English, unless you're playing the strategy game Go, where the meaning becomes more fluid.
This would be a super fun novelty gift to get for the stationery nerd in your life. It's even got a built-in pen holder in the corner.
Pre-order the Omoshiroi Block for $119 USD at Japan Trend.