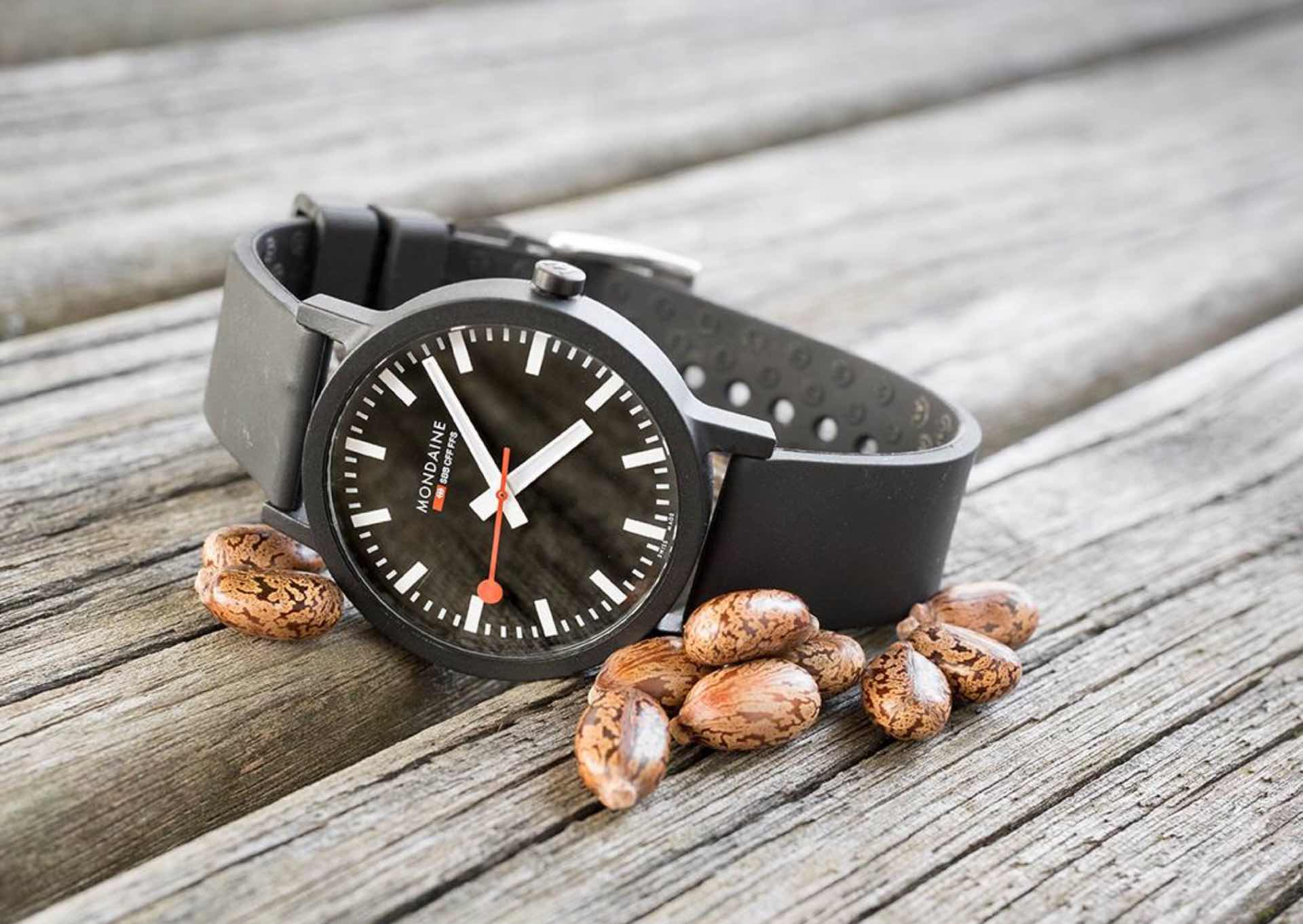 Pre-order the Mondaine "SBB Essence" Watch
A few days ago, Mondaine announced an upcoming line of wrist watches they'ved dubbed "SBB Essence". They share the same iconic face design as their official SBB* Railway watches, but are made from more sustainable materials.
* The SBB stands for Schweizerische Bundesbahnen, the German name for Swiss Federal Railways, the national railway company of Switzerland.
From the product description:
Developed using eco-friendly sources, its renewable materials including Rizinus (castor oil) for its case; natural rubber for the strap and recycled PET bottles for its multi-purpose pouch, make these modern creations not only clean and simple in design but considerate to the world we live in.
A watch case made from natural castor oil? That's a new one on me, but a pretty cool innovation nonetheless. There are two sizes of the SBB Essence to choose from:
Each one is available for $175 pre-order on Mondaine's site. There's no date listed for when orders will ship, only that they'll be fulfilled as soon as they're available.