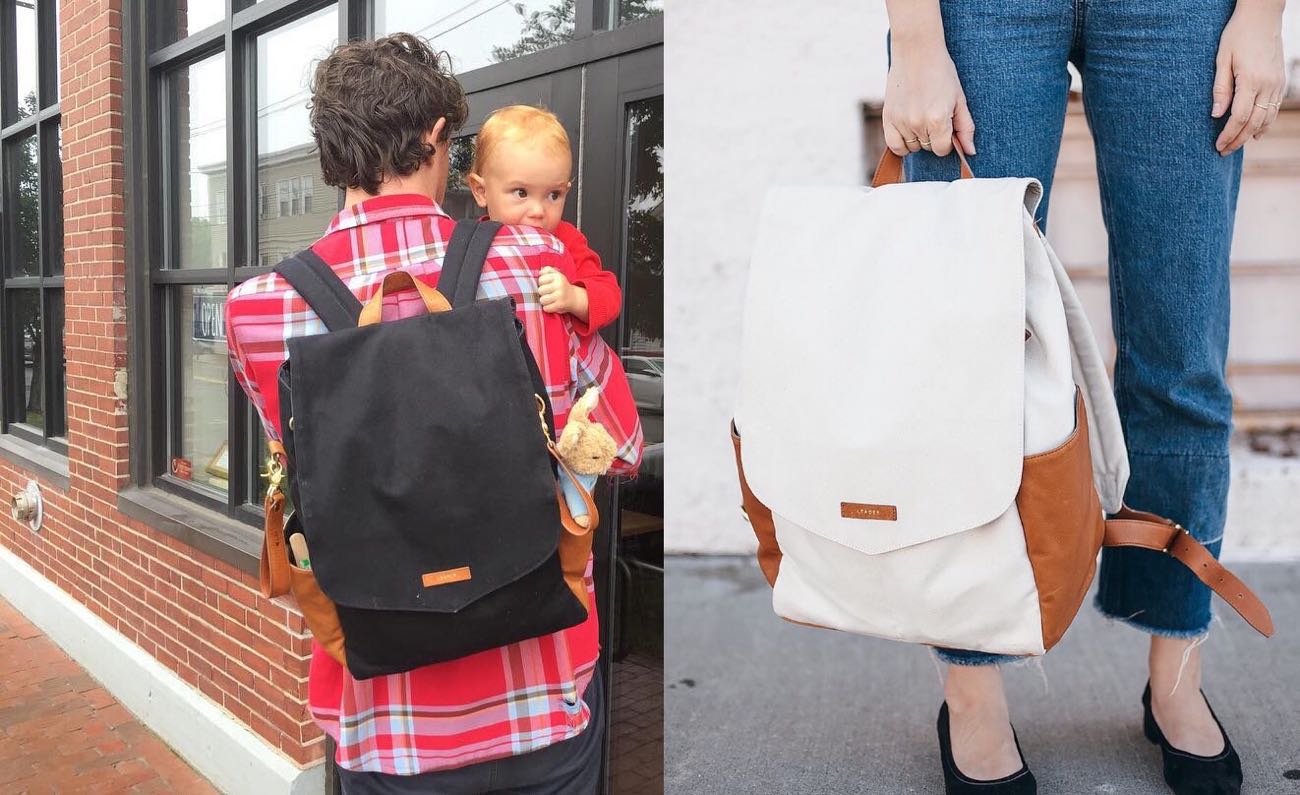 Pre-order the Julien Backpack Diaper Bag by Leader Bag Co
Almost all diaper bags are hideous. My wife and I wanted a high-quality bag that didn't look like a diaper bag and would hold up for many years. We love our Leader Bag and get asked about it all the time.


Leader Bag Co is a company run by three moms and a dad who pride themselves on designing diaper bags that parents of any gender will feel comfortable carrying out and about. The product they currently have in stock, the "Julien Jr." canvas packpack, does lean toward a feminine design if you ask me, but in January 2018 they will be bringing back the properly unisex Julien Leather Set, which sold out a while back.
The set will include:
The bag itself (of course), which has an elegant leather and 14oz duck canvas exterior with nylon lining and gold-tone hardware. Sports compartments and pockets of all sizes (eight interior, four exterior) for not only carrying diapers, bottles, toys, snacks, and other baby essentials, but also a few of your own personal items, such as your laptop, wallet, keys, sunglasses, etc.
Two attachable leather straps for hanging the bag on a stroller handle.
A nylon changing mat.
Leather clutch for any small items you may need to take out of the main bag on a regular basis.
The bag will come in two versions: black + tan and ivory + tan. Both can be pre-ordered for $295 at Leader Bag Co.