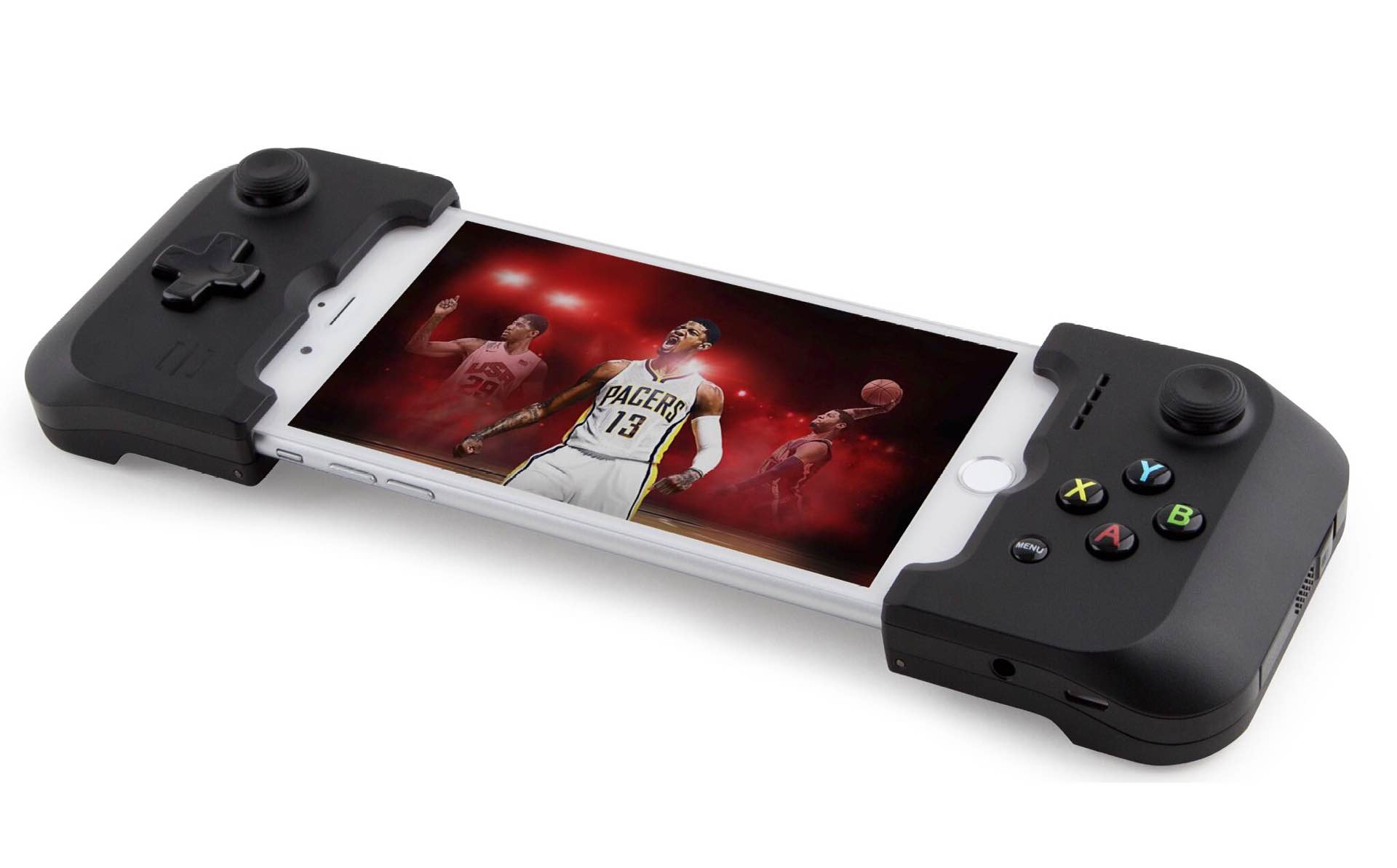 Pre-order the Gamevice Game Controller for iPhone 7 & 7 Plus
The original Gamevice controller for iPhone has been a solid choice for hardcore iPhone gamers for a while now. The upcoming second-generation controller for iPhone 7 and 7 Plus looks to be even better.
It's now got a passthrough Lightning port (rather than micro USB) so you can charge the phone while playing, with the Lightning cable you already own. It also now draws power from the iPhone — which they're saying is comparable to the power draw of a typical pair of headphones — so you don't have to charge it separately. A nice bonus of them removing the built-in battery is that the controller is even lighter than before. Lastly, the dual analog sticks have gotten an upgrade.
So what games can you play with this thing? The company actually has a webpage and iOS app called Gamevice Live where you can check the list. Just to give you a taste though, here are a few awesome supported titles:
The updated Gamevice controller will release on February 1st, 2017 and can be pre-ordered now for $100 at Amazon.