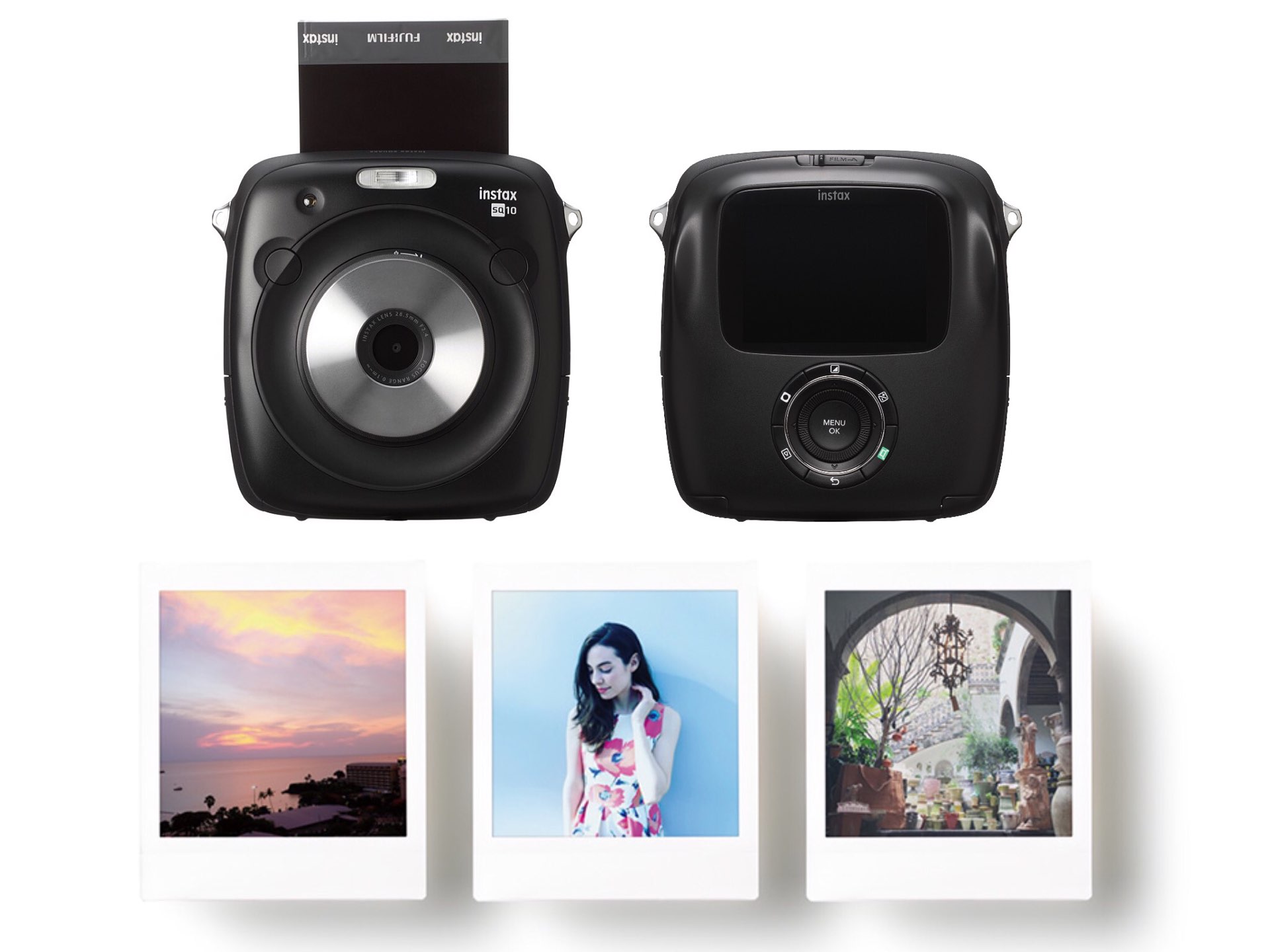 Pre-order the Fujifilm Instax Square SQ10 Instant Camera
Fujifilm's upcoming Instax Square SQ10 is a hybrid instant shooter that will be the first in the Instax series to feature a built-in digital camera, plus a bunch of other nifty features (such as dual shutter buttons for lefties and righties alike).
I've previously gotten to play with their popular Instax Mini 8 camera, which forces you to either A) carefully compose every shot so as to avoid wasting a print, or B) be okay with shots that come out less than perfect. Depending on your approach to photography, this can be a good or bad thing. If you're the type who wants the ability to print photos instantly but would like the choice of what gets printed, chances are you'll dig the Instax Square SQ10.
The SQ10 sports a 3″ LCD screen on the back that makes it easy to line up shots the way you like, and a 3.7-megapixel digital sensor that produces 1920×1920 JPEG photos, any of which can be edited and/or filtered in-camera — using a button-and click-wheel interface — and then printed or re-printed as many times as you like. The internal memory can hold about 50 images on its own, and you can also insert your own microSD card for additional storage.
Along with this new camera will come a new 86mm x 72mm Instax Square Film format, whereas the old Instax format was 46mm x 72mm. A box of 10 exposures is $17, which isn't cheap but at least now you'll be able to choose which photos get printed rather than relying on luck.
Watch the intro video here:
The Instax Square SQ10 is slated for release on May 19th, 2017 and can be pre-ordered for $279 at Amazon.