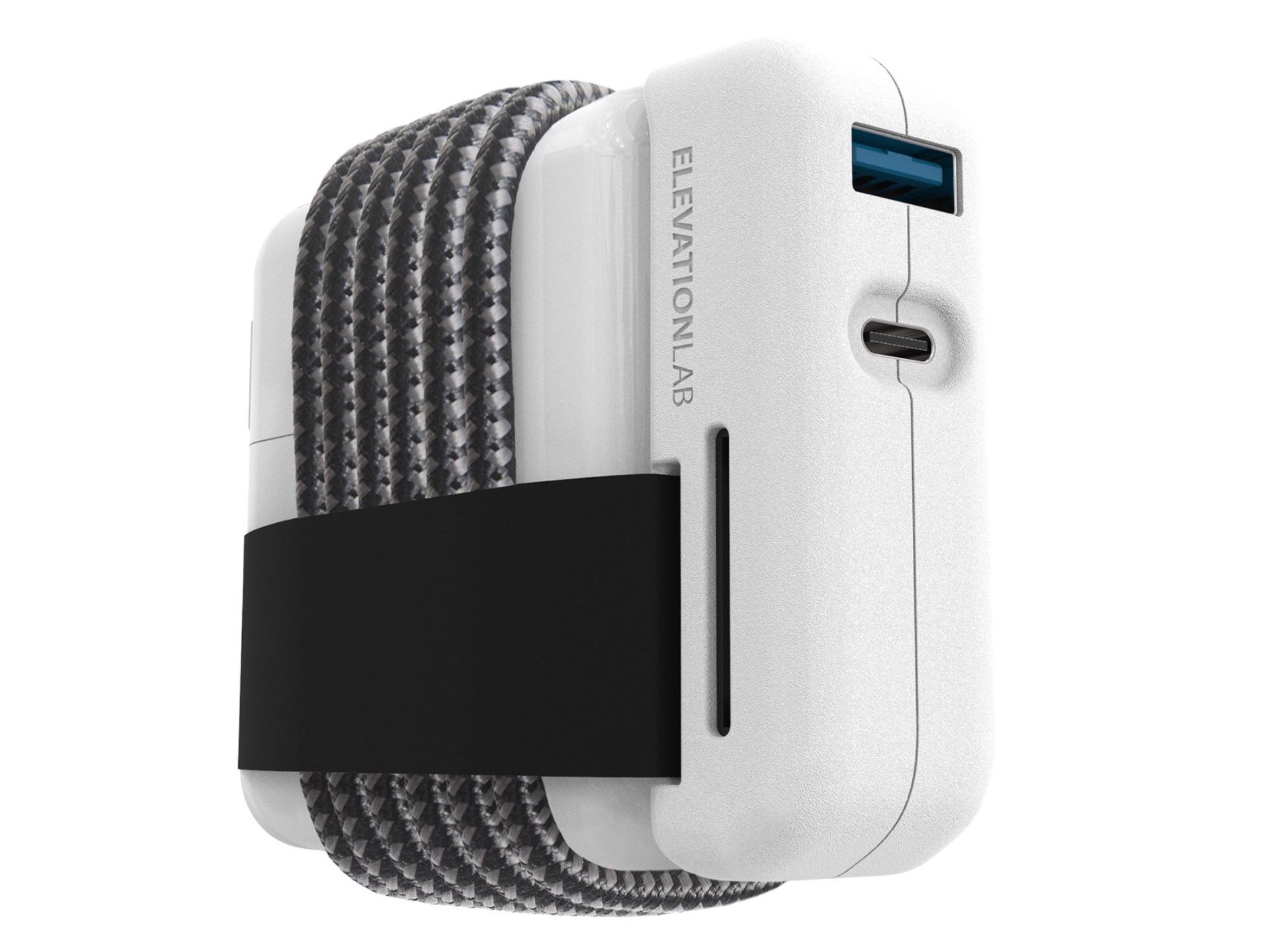 Pre-order the ElevationHub by ElevationLab
ElevationLab's upcoming ElevationHub is an interesting add-on for your MacBook Pro USB-C power adapter (both 61W and 96W). After mounting to the back of the charger, it offers you a few benefits:
Better cord management — The rubberized velcro strap on the side wraps behind the power adapter after you've wound the charging cord around it, securing it tightly in place.
Extra ports — Above the USB-C output is a full-size USB-A 3.0 port for attaching a thumb drive, and on the side is a fast SD card reader for transferring photos from a camera to the MacBook Pro. It's a little odd to have those things down where your laptop plugs into the wall, but it does prevent you from having to carry extra dongles around.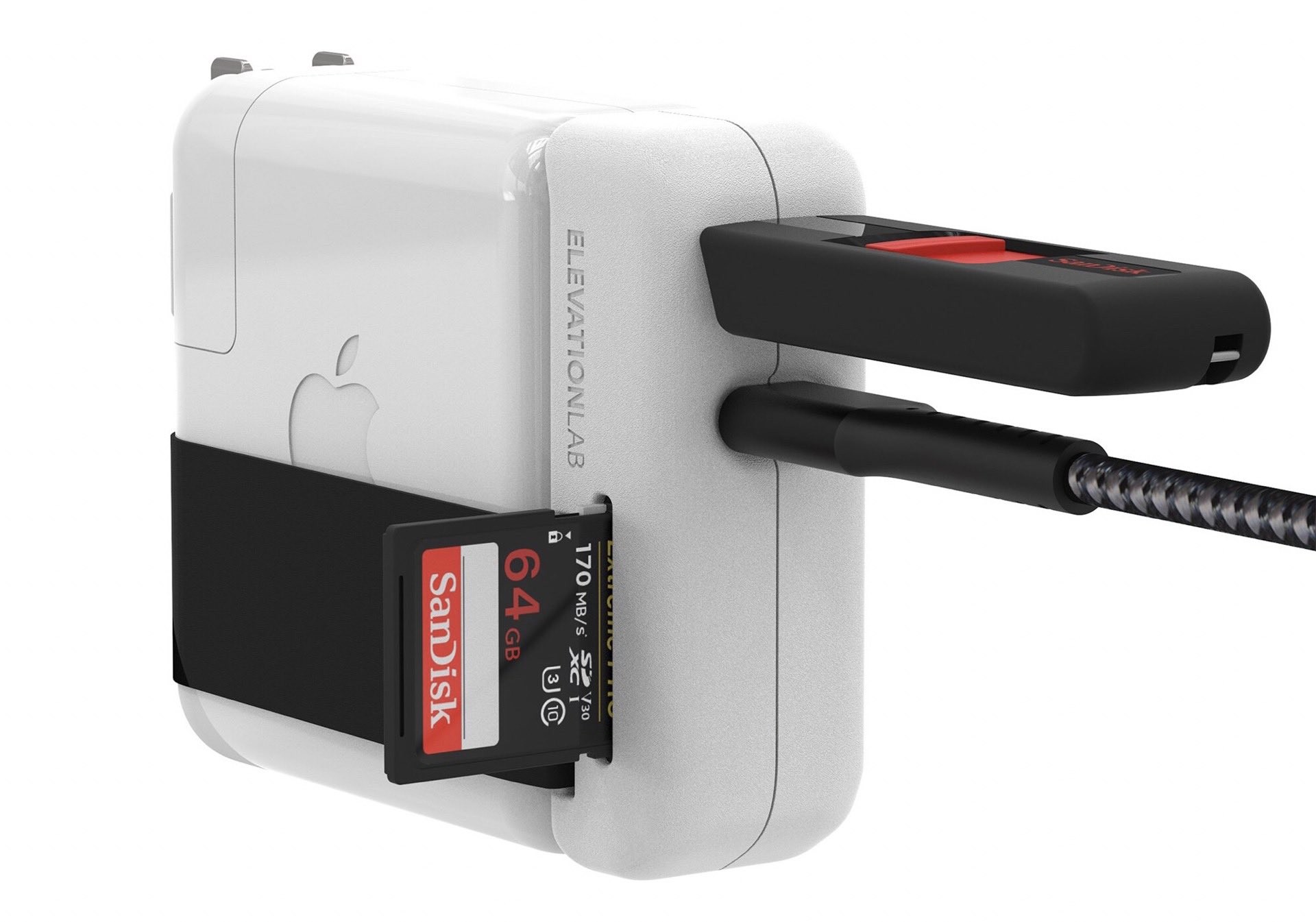 Now, while the ElevationHub does fit both sizes of the MacBook Pro power adapter (as pictured below), it should be noted that the USB-C output tops out at 61W either way. On the positive side however, the circuitry within does allow for that level of output while simultaneously offering high data-transfer speeds through the USB 3 port, so the convenience might still be worth the tradeoff for 96W owners.
The ElevationHub is slated to ship in mid-July 2020. Pre-order it now and use the promo code TIDY for 20% off. The standard (pre-discount) price is $40 for the accessory alone, or $50 if you want to include their premium USB-C 3.0 cable.