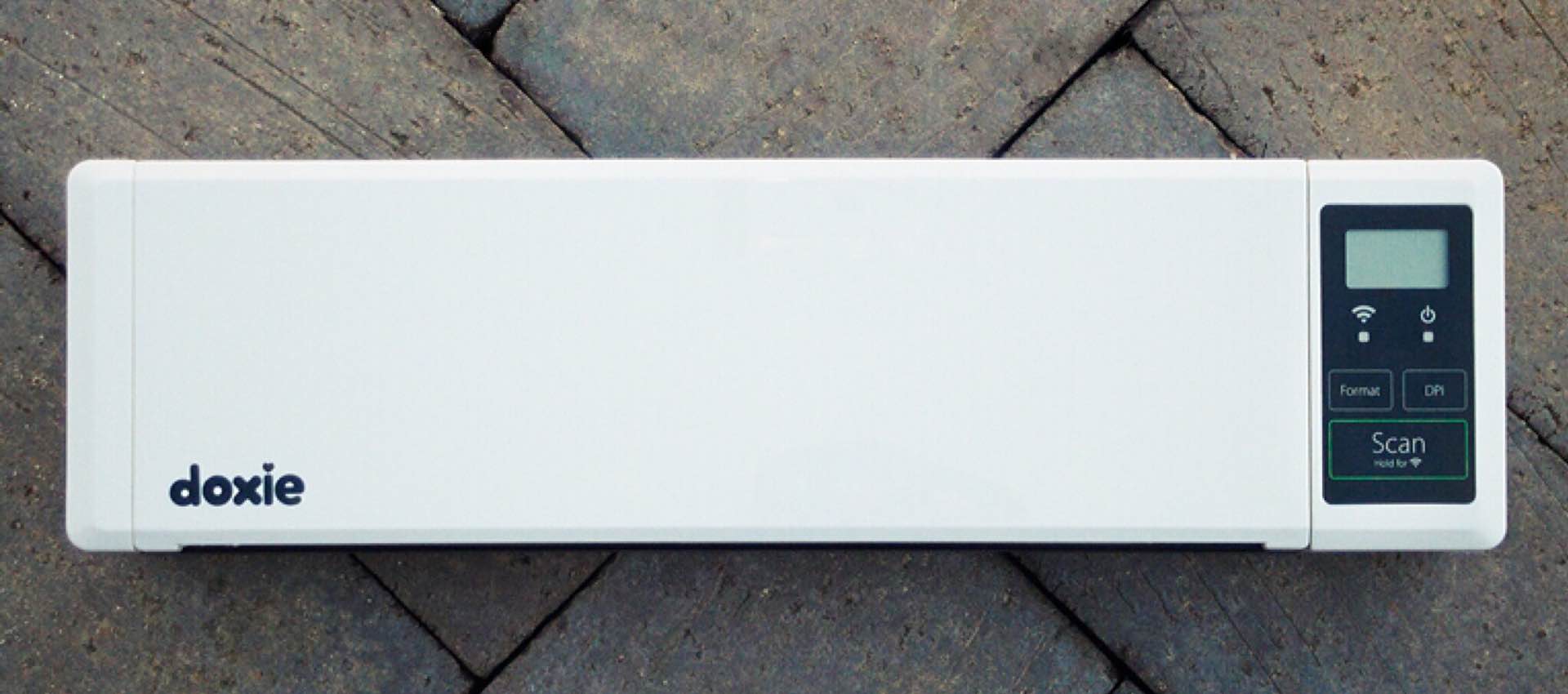 Pre-order the Doxie Q Portable Scanner
The folks at Doxie recently announced the upcoming Doxie Q portable scanner, which has everything we love about the Doxie Go Plus and Doxie Go Wi-Fi — both released two years ago now — with the addition of:
A flip-open document feeder for automatically scanning stacks of paper — up to 8 full-color sheets at a time, or up to four 4×6 photos — and creating a PDF of each stack. Thanks to the Doxie app, the feeder even works nicely with double-sided documents.
Better battery capacity that now allows for up to 1,000 scans per charge (up from 300).
Now includes an 8GB SD card, which has enough space for 4,000 scans (over the built-in memory's capacity for 1,600).
As you can see from Doxie's product comparison page, the Q is a tad bigger + heavier than the Go Plus and Go Wi-Fi, but its automatic feeder is a worthy tradeoff and will likely make it easier than ever to go paperless.
The Doxie Q is slated for release on December 13th, 2016, and can be pre-ordered on Amazon now for $299.