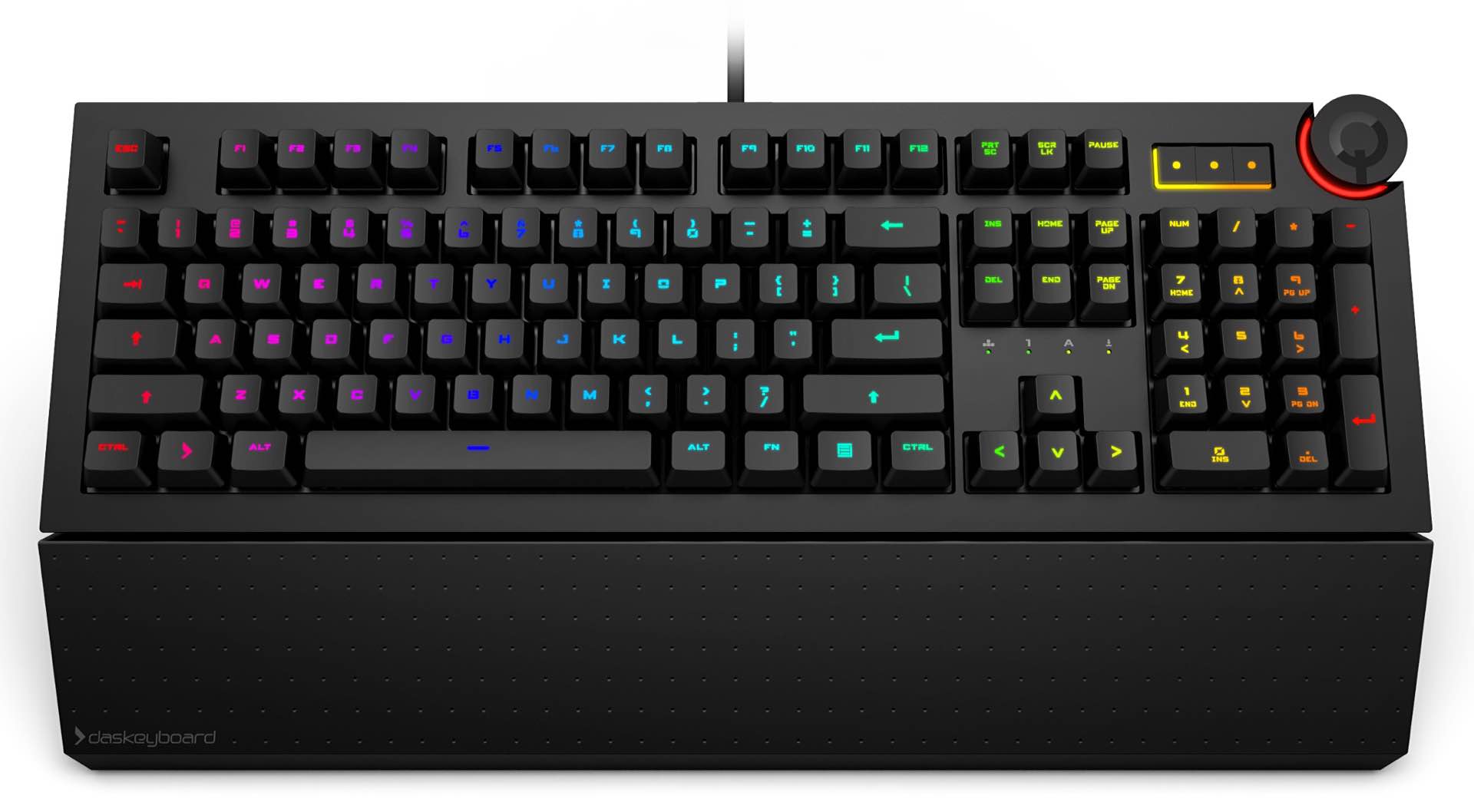 Pre-order the Das Keyboard 5Q Mechanical Keyboard
After a quite successful Kickstarter campaign, the Das Keyboard's 5Q mechanical keyboard is up for pre-order on their own site.
What makes the 5Q special is that it's more than just a mechanical input device; it's a cloud-connected keyboard with RGB backlit keys that you can configure to keep you peripherally up-to-date on the things you care about. To better see what I mean, watch their intro video:
Cool, right? But how would you actually put this to use? Well, that same Kickstarter page gives some real-world examples:
Real-Time Stock Ticker: Assign F1 for Google stock and F2 for Facebook and they'll glow red and green depending on where the market goes.
Software Build Status for Developers: Configure one or more keys to glow red if it's a #fail, or green if all is good.
Monitor CPU Activity: Configure CPU activity to be displayed as a bar graph on the top number row.
Project Management: Keep an eye on a project's progress by having a function key (i.e. F1, F2, etc) light up orange for every task left to be completed.
Email Management: Configure the number row to turn red when there are more than 3 emails from your boss waiting in your inbox.
Webmaster Dashboard: Keep an eye on the quality and speed of a website by streaming information from any data source that is accessible from IFTTT, Zapier, or has a public API.
As of their most recent update, they are hoping to begin shipping to Kickstarter backers around October 2017, with pre-order shipments to follow (hopefully by the end of the year).
In other words, you can pre-order a Das Keyboard 5Q for $229 now, but it will be a while before you receive it, with no guarantees on a timeframe. Fair warning.