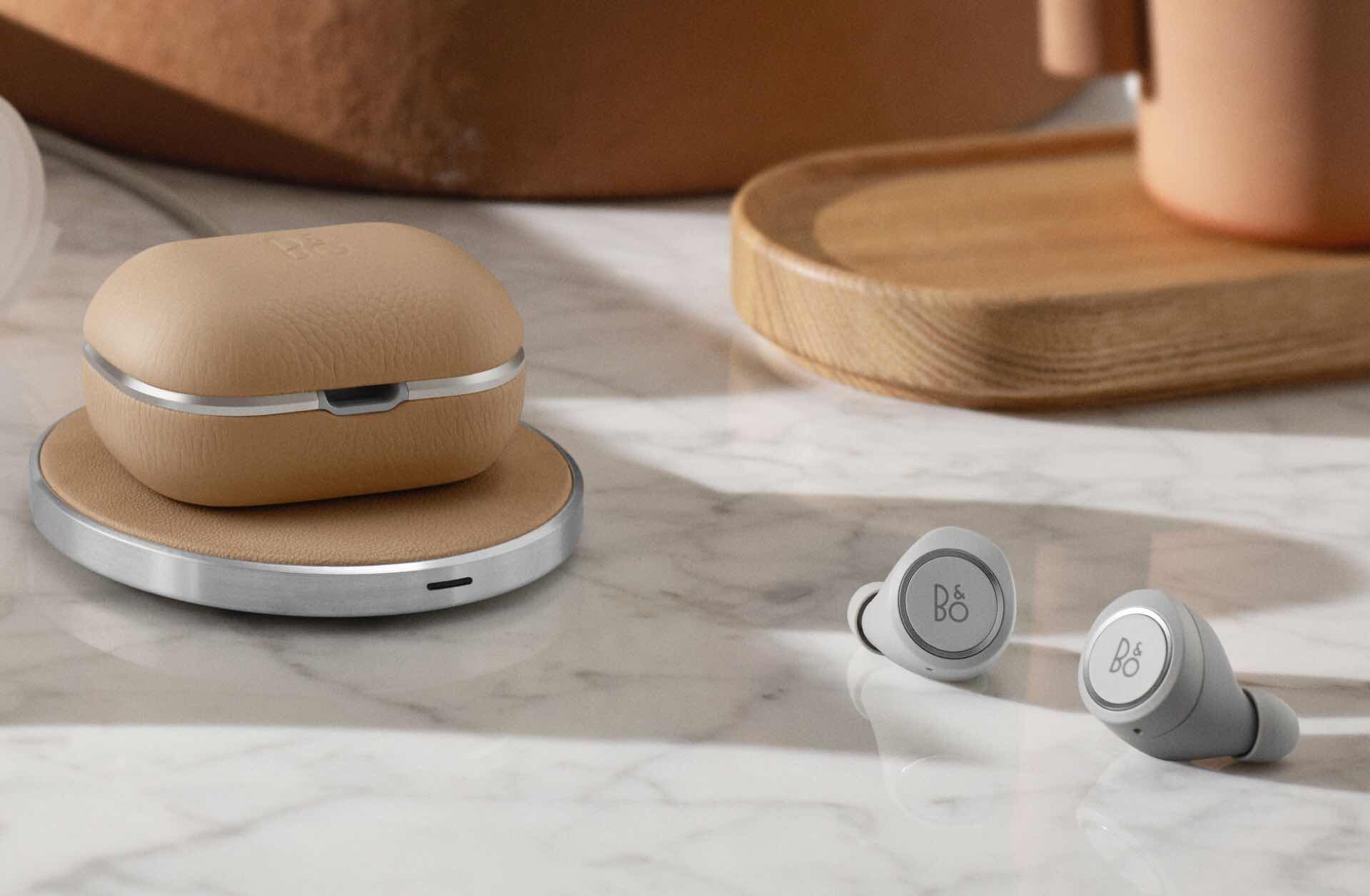 Pre-order the Bang & Olufsen Beoplay E8 2.0 True Wireless Earphones
I suppose that when it rains, it pours, because there's yet another release of true-wireless earbuds coming to this space — well, sort of. Bang & Olufsen's upcoming Beoplay E8 2.0 earbuds are a new and improved edition of the original E8s, which have been on the market for about a year and half.
The 2.0 version of this set features some design improvements over the original, namely the addition of wireless Qi charging to the premium leather charging case (which also has a nicer new form factor). They're really taking the "true wireless" thing seriously here. You just set the case on a wireless charging pad and you're off to the races. B&O will actually be selling a separate charging pad designed to go with the E8 2.0 case, but according to the press release, that won't be until April 2019.
In addition to its new looks and Qi charging, the case now holds three full charges for up to 16 hours of playback, up from 12. The inside of the case even got a bit of a makeover, now sporting a brushed single or double anodized aluminum, depending on which color you choose.
Speaking of colors, there are three to choose from:
Each of them releases on February 14th, 2019 and can be pre-ordered for $350 on Amazon.