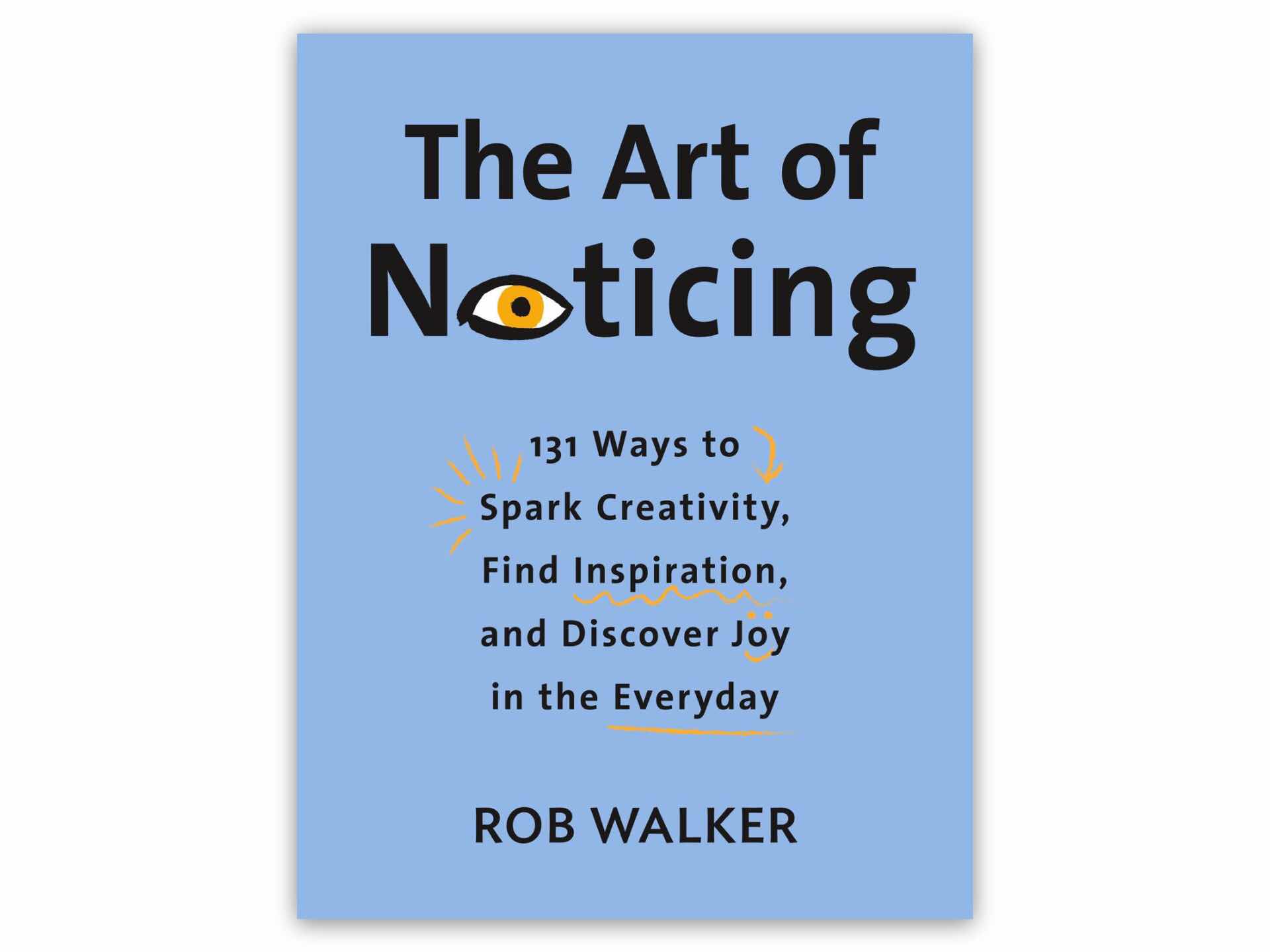 Pre-order 'The Art of Noticing' by Rob Walker
The Art of Noticing: 131 Ways to Spark Creativity, Find Inspiration, and Discover Joy in the Everyday is an upcoming book by journalist Rob Walker that aims to build your attention muscles and enjoy…well, noticing things in the world around you:
Welcome to the era of white noise. Our lives are in constant tether to phones, to email, and to social media. In this age of distraction, the ability to experience and be present is often lost: to think and to see and to listen.

Enter Rob Walker's The Art of Noticing. This gorgeously illustrated volume will spark your creativity–and most importantly, help you see the world anew. Through a series of simple and playful exercises–131 of them–Walker maps ways for you to become a clearer thinker, a better listener, a more creative workplace colleague and finally, to rediscover your sense of passion and to notice what really matters to you.
As noted by Jason Kottke yesterday, the book expands on Walker's 2014 essay, "How to Pay Attention":
From looming billboards to glittering shop windows to the myriad distractions flowing through the pocket-sized screens we carry everywhere, vast and sophisticated efforts prod us to look in specific directions, at specific things, in specific ways. Taken together, they add up to a kind of war against seeing. I try to be part of the resistance.
In today's age of constant distraction from all directions (including our pockets), a book like this will certainly be a welcome tonic. It will release on May 7th, 2019.
Pre-order the book in these formats: