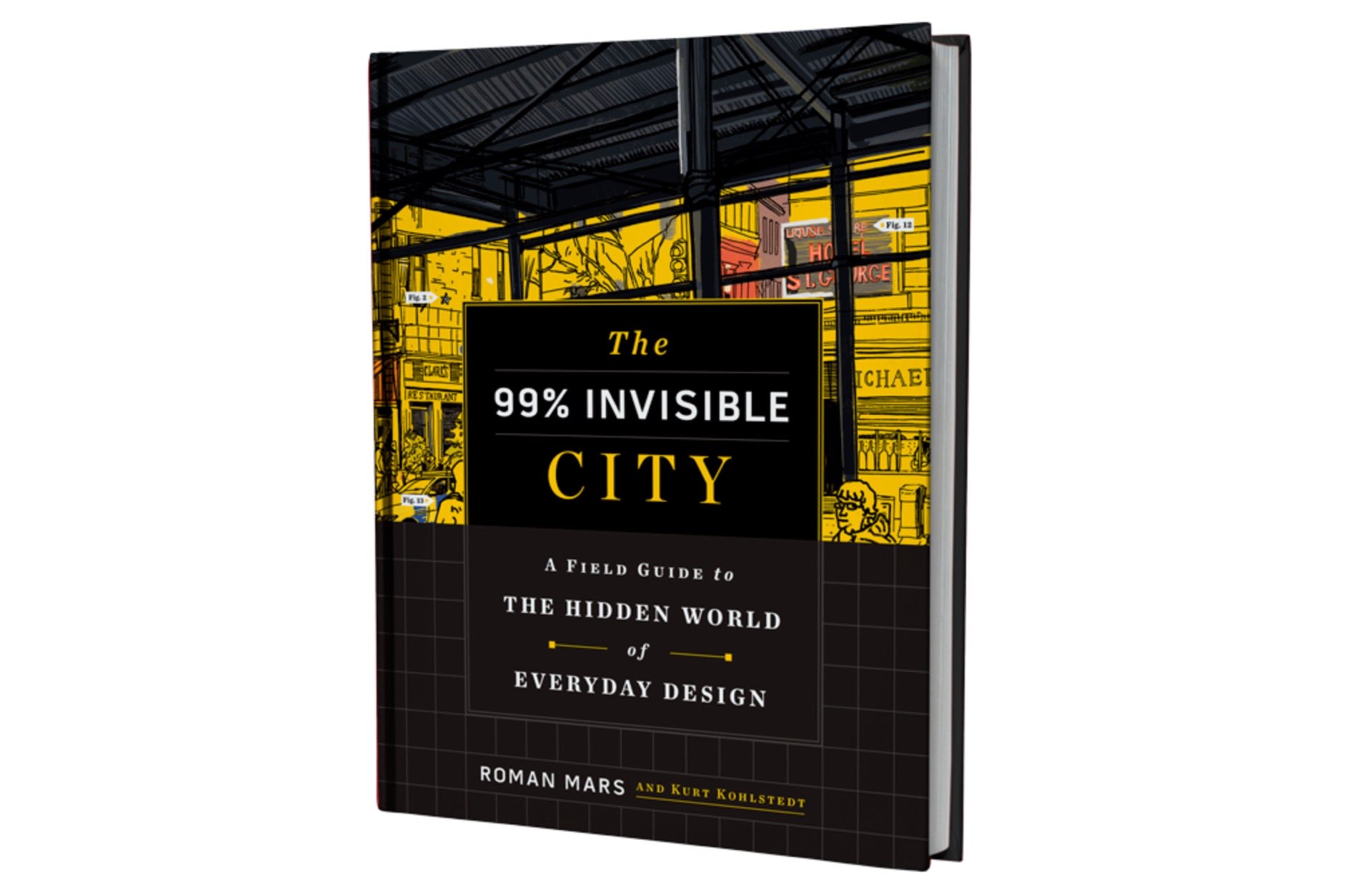 Pre-order "The 99% Invisible City" Coffee Table Book by Roman Mars and Kurt Kohlstedt
Roman Mars' popular podcast 99% Invisible is all about the fascinating ideas and work that go into the urban design and architecture all around us, that we rarely take the time to notice — which, at the end of the day, is sort of the idea.
If that type of thing speaks to you, you'll want to get your hands on their upcoming coffee table book, The 99% Invisible City: A Field Guide to the Hidden World of Everyday Design. This 384-page tome aims to be a beautifully designed guidebook to all of these often-unsung yet essential elements of our cities:
Have you ever wondered…

… what those bright, squiggly graffiti marks on the sidewalk mean?

… where those dancing inflatable figures at car dealerships came from?

… how city streets, neighborhoods and other everyday places get their names?

99% Invisible is a big-ideas podcast about small-seeming things, revealing stories baked into the buildings we inhabit, the streets we drive on, and the sidewalks we traverse. The show celebrates design and architecture in all of its functional glory and accidental absurdity, with tales of exceptional designers but also everyday designs.

Now, in The 99% Invisible City, show host Roman Mars and producer Kurt Kohlstedt zoom in on the key details about how our cities work, exploring the origins and other fascinating stories behind everything from power grids and fire escapes to drinking fountains and street signs.
The book will feature marvelous line drawings throughout by London-based artist Patrick Vale, and like the podcast, you'll come away with a newfound understanding of how and why our surroundings and culture came to be.
The book releases on October 6th, 2020. Pre-order it in these formats: