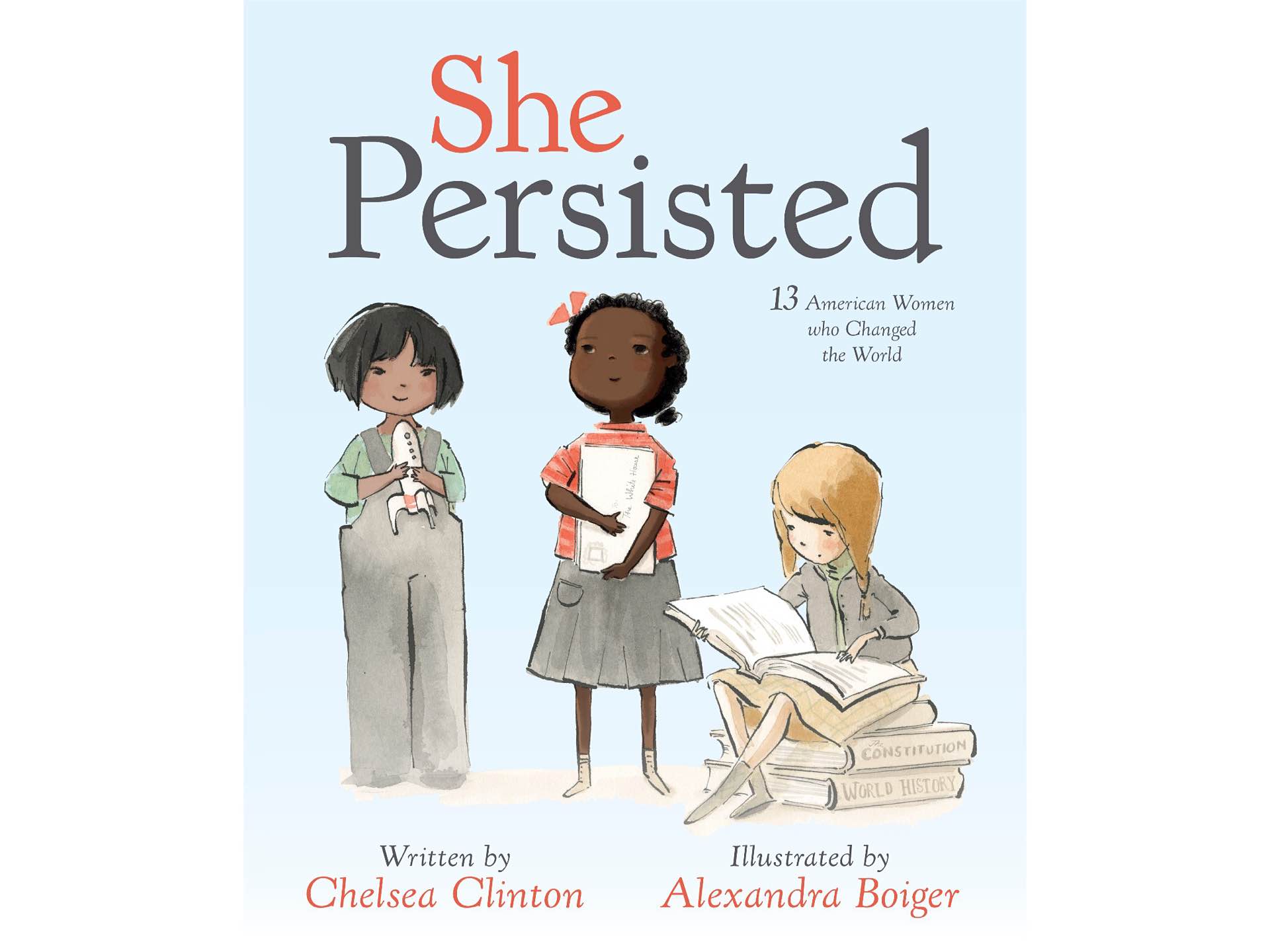 Pre-order 'She Persisted' by Chelsea Clinton
She Persisted: 13 American Women Who Changed the World — an upcoming children's picture book written by former (and almost two-time!) First Daughter Chelsea Clinton and illustrated by Alexandra Boiger — will share the stories of historic women who relentlessly pursued their goals in the face of adversity.
From the books' description (link added for reference):
Throughout American history, there have always been women who have spoken out for what's right, even when they have to fight to be heard. In early 2017, Senator Elizabeth Warren's refusal to be silenced in the Senate inspired a spontaneous celebration of women who persevered in the face of adversity. In this book, Chelsea Clinton celebrates thirteen American women who helped shape our country through their tenacity, sometimes through speaking out, sometimes by staying seated, sometimes by captivating an audience. They all certainly persisted.

[…]

This book features: Harriet Tubman, Helen Keller, Clara Lemlich, Nellie Bly, Virginia Apgar, Maria Tallchief, Claudette Colvin, Ruby Bridges, Margaret Chase Smith, Sally Ride, Florence Griffith Joyner, Oprah Winfrey, Sonia Sotomayor–and one special cameo.
(I'm guessing the "special cameo" is her mother Hillary?)
She Persisted is set to release on May 30th, 2017 and can be pre-ordered in these formats: