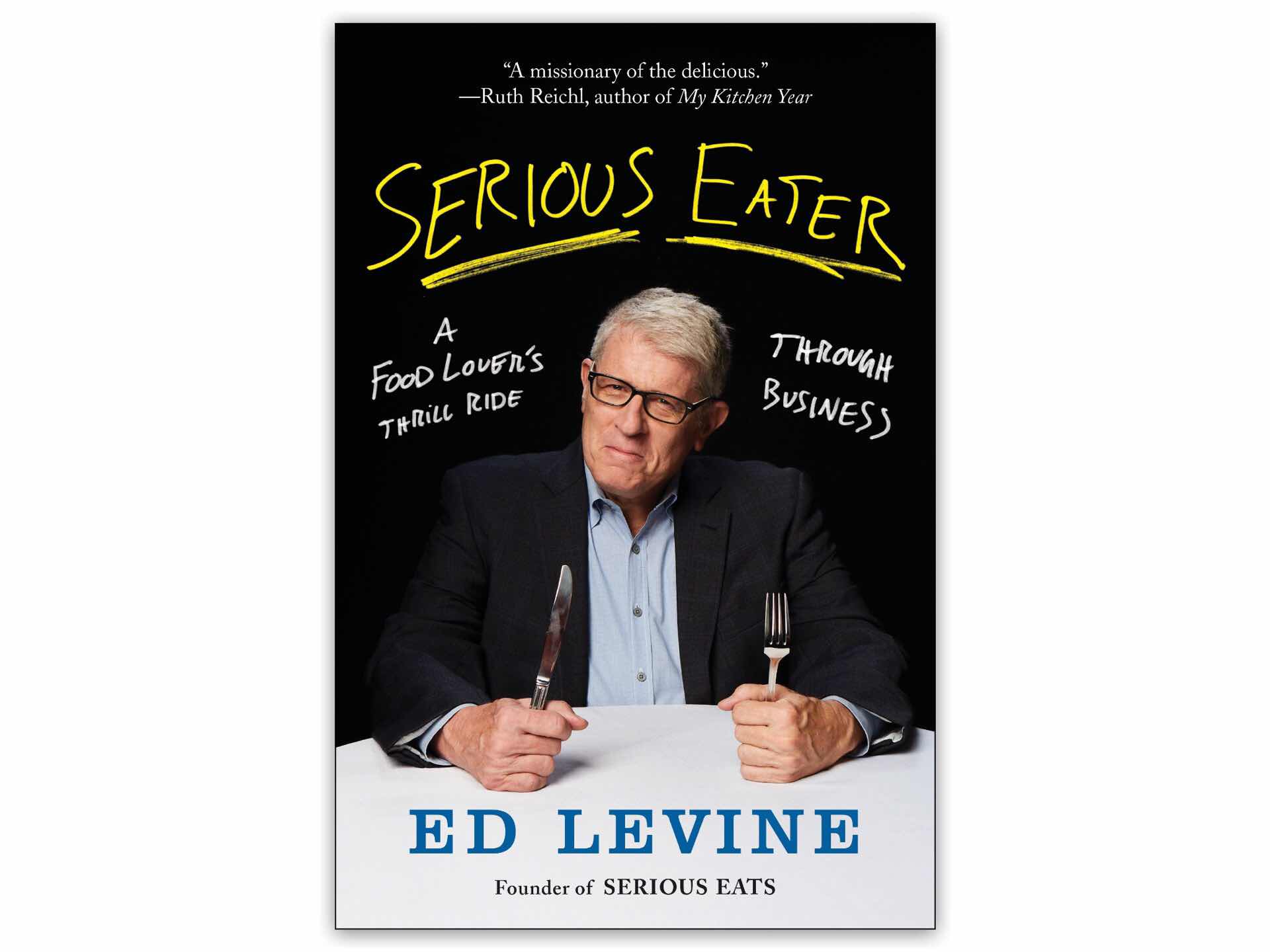 Pre-order 'Serious Eater' by Ed Levine
If you follow my Quality Linkage columns and other posts around here, it's no secret I'm a big fan of the work they do over at Serious Eats. I'm not embellishing when I say it's the best resource for recipes and food science you can find.
Ed Levine, the site's founder, has an upcoming memoir called Serious Eater: A Food Lover's Perilous Quest for Pizza and Redemption in which he shares the untold, entertaining tale of what it took to grow the site from personal blog to one of the most acclaimed and beloved food sites in the world:
Against all sane advice, he created a blog for $100 and called it… Serious Eats. The site quickly became a home for obsessives who didn't take themselves too seriously. Intrepid staffers feasted on every dumpling in Chinatown and sampled every item on In-N-Out's secret menu. Talented recipe developers like The Food Lab's J. Kenji López-Alt and Stella Parks, aka BraveTart, attracted cult followings.

Even as Serious Eats became better-known — even beloved and respected — every day felt like it could be its last. Ed secured handshake deals from investors and would-be acquirers over lunch only to have them renege after dessert. He put his marriage, career, and relationships with friends and family at risk through his stubborn refusal to let his dream die. He prayed that the ride would never end. But if it did, that he would make it out alive.
Given that the description above mentions J. Kenji López-Alt and Stella Parks, it seems only fitting that the two of them contributed some original recipes to this book, plus a foreword by López-Alt. In a blog post, Levine adds some context to what Serious Eater holds in store:
Why did I write the book? I wanted—I needed— to make sense of the insane 10-year-long roller-coaster ride that was founding and growing Serious Eats into an established website. (It was a terrifying ride, but one that only whetted my appetite to find the next great slice of pizza.) I wanted people to see what happens when a food journalist tries to turn his pursuit of food pleasure into a business in the go-go years of the blogosphere, when anything and everything seemed possible. It's a helluva yarn—so unbelievable that it could only be true.

[…]

You'll learn the desperate, almost absurd lengths I went to keep Serious Eats alive, risking just about everything I hold dear. […] In short, you'll learn the unvarnished truth of the whole Serious Eats saga. So if you want to read about the miracle that is Serious Eats, I don't think you'll be disappointed. But I have to warn you: Serious Eater will make you extremely hungry.
The book releases June 11th, 2019. Pre-order it in these formats: