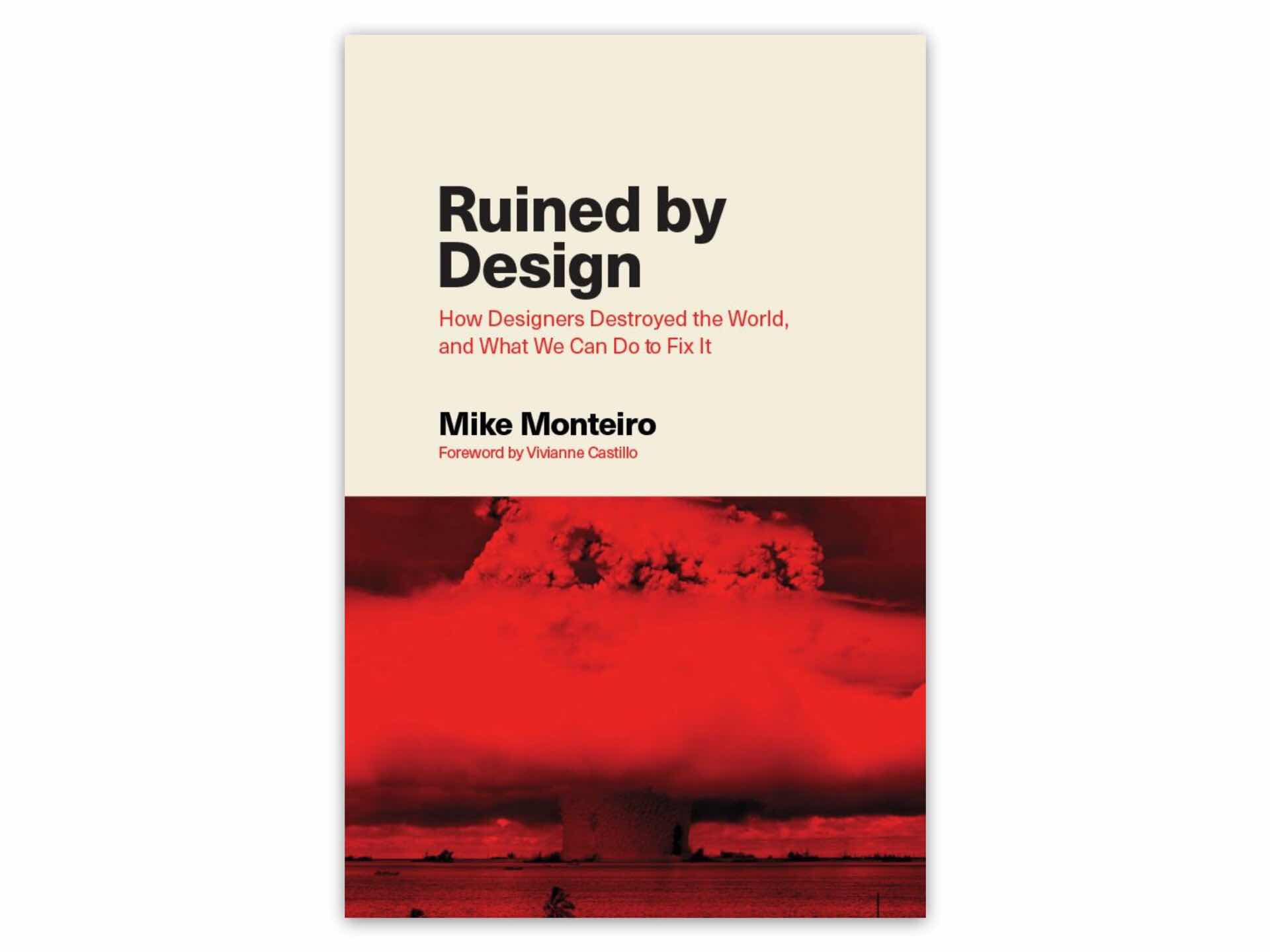 Pre-order 'Ruined by Design' by Mike Monteiro
Six years ago at Webstock 2013, Mike Monteiro of Mule Design gave a talk about how designers destroyed the world by working on projects without giving any thought or consideration to the impact their work would have on…well, everything. Now he's got a book coming out soon on that same topic. It's called Ruined by Design: How Designers Destroyed the World, and What We Can Do to Fix It.
From the description:
The world is working exactly as designed. And it's not working very well. Which means we need to do a better job of designing it. Design is a craft with an amazing amount of power. The power to choose. The power to influence. As designers, we need to see ourselves as gatekeepers of what we are bringing into the world, and what we choose not to bring into the world. Design is a craft with responsibility. The responsibility to help create a better world for all.

[…]

If you're a designer, this book might make you angry. It should make you angry. But it will also give you the tools you need to make better decisions.
In true Monteiro style, I expect this book will be highly political and divisive, and that's — wait for it — by design. If nothing else, it'll be a call-to-action for designers to be more selective about the clients and projects they take on, because Mike is right: Design is a profession with a great burden of responsibility, and it's time it gets treated as such.
The book releases April 12th, 2019. Pre-order the Kindle edition for $10 on Amazon. No telling just yet if there will be other formats to choose from.