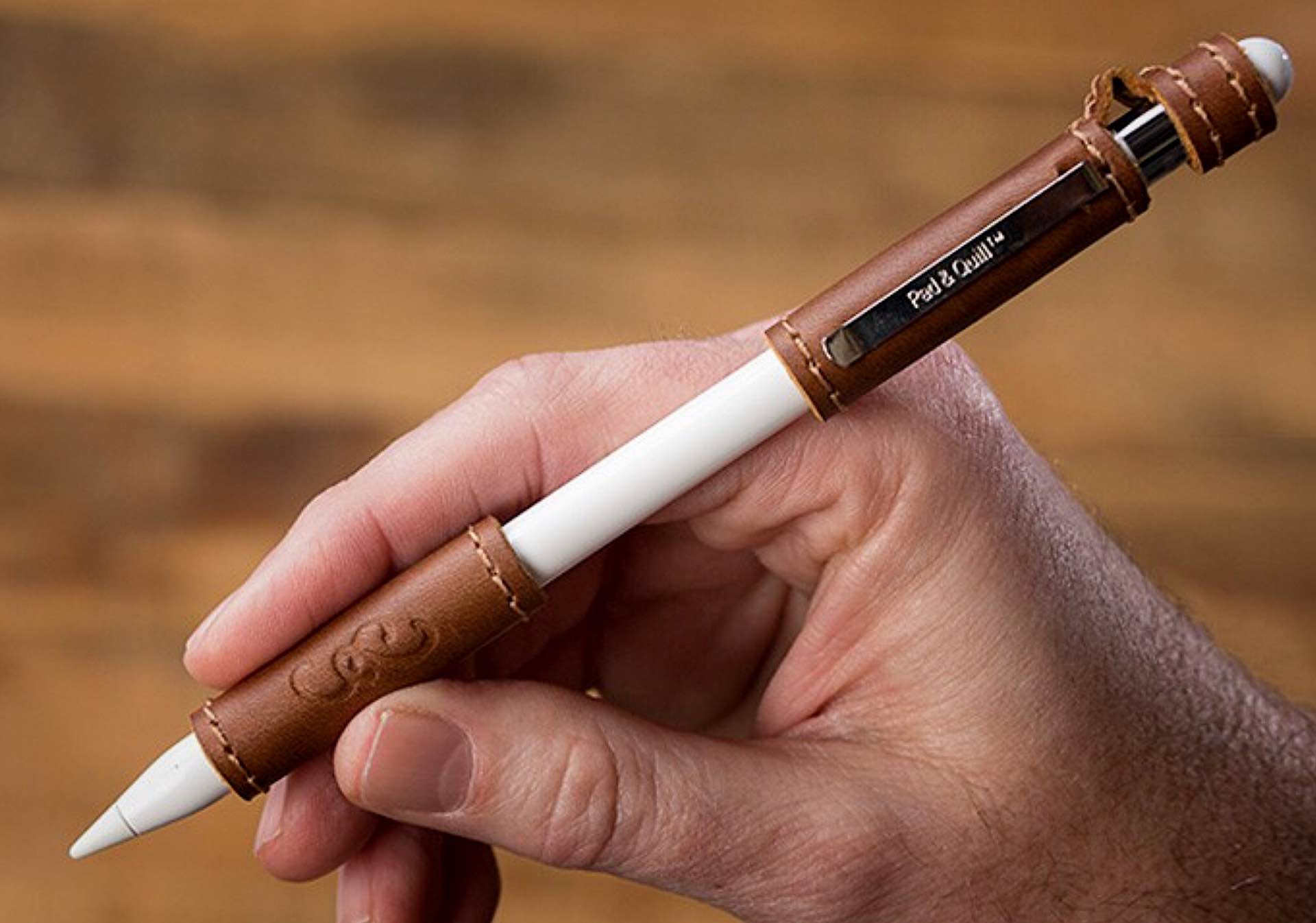 Pre-order Pad & Quill's Leather Apple Pencil Grip
The last time I wrote about Pad & Quill's products was in November 2013 when they had introduced a line of leather bags and sleeves. Thanks to a post by John Voorhees at MacStories this morning, I discovered that they've got another new item in the works that should help them live up to the "Quill" part of their name: a leather grip for the Apple Pencil.
Made from full-grain American steer hide leather with parachute-grade nylon stitching, this two-piece leather holder aims to offer not only a sturdy, tacticle grip, but should also keep the Apple Pencil from rolling away thanks to the upper portion's built-in stainless steel pen clip.
That same upper piece also sports a tether that keeps the Apple Pencil's cap near the device even while charging, so you don't have to go hunting for it every time, like so: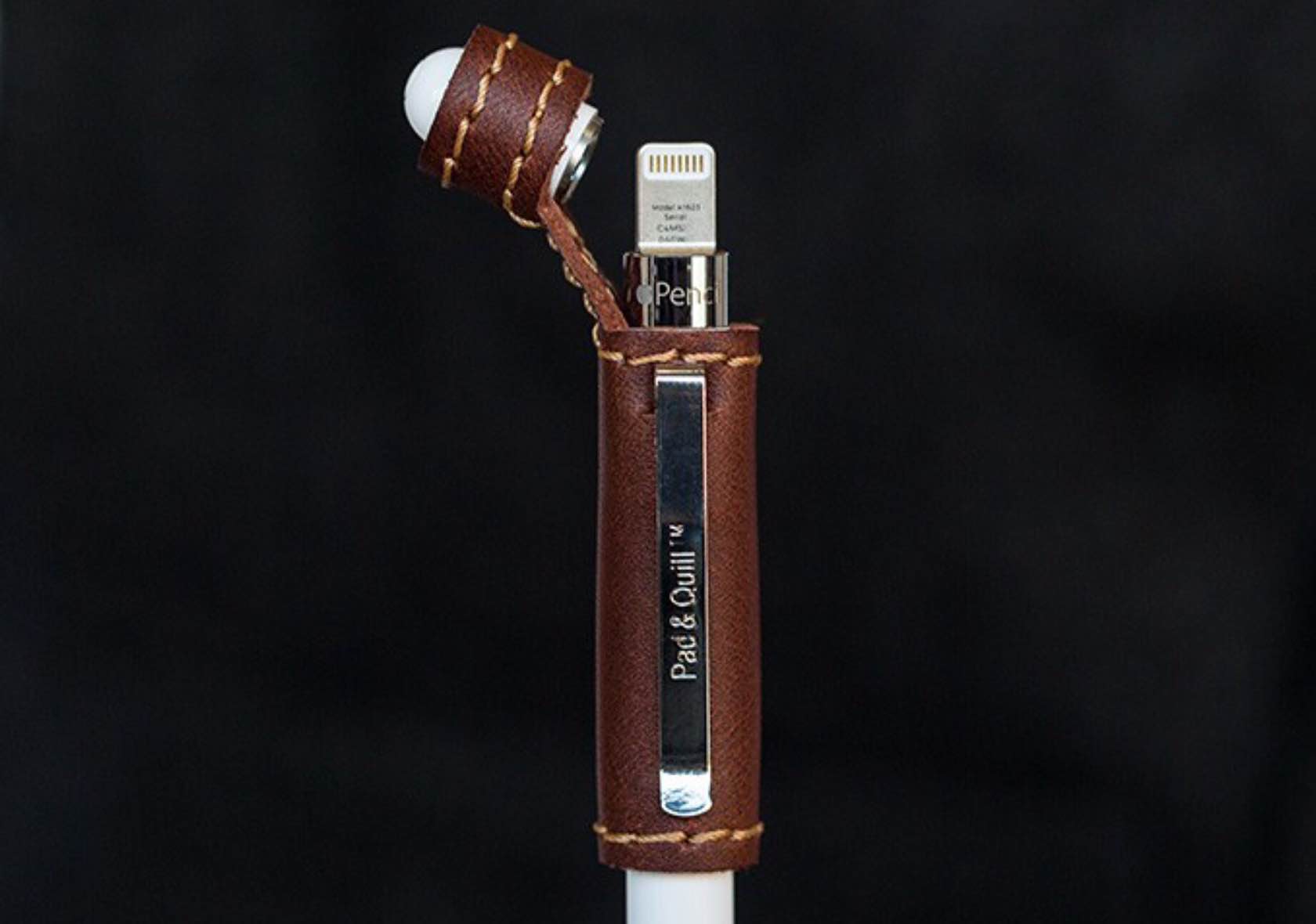 The Leather Apple Pencil Grip is expected to ship in early April 2017, and can be pre-ordered now for $50. Comes in your choice of chestnut (dark brown), whiskey (tan), and black.
---
Check out our review of the Apple Pencil (and Smart Keyboard) for iPad Pro.