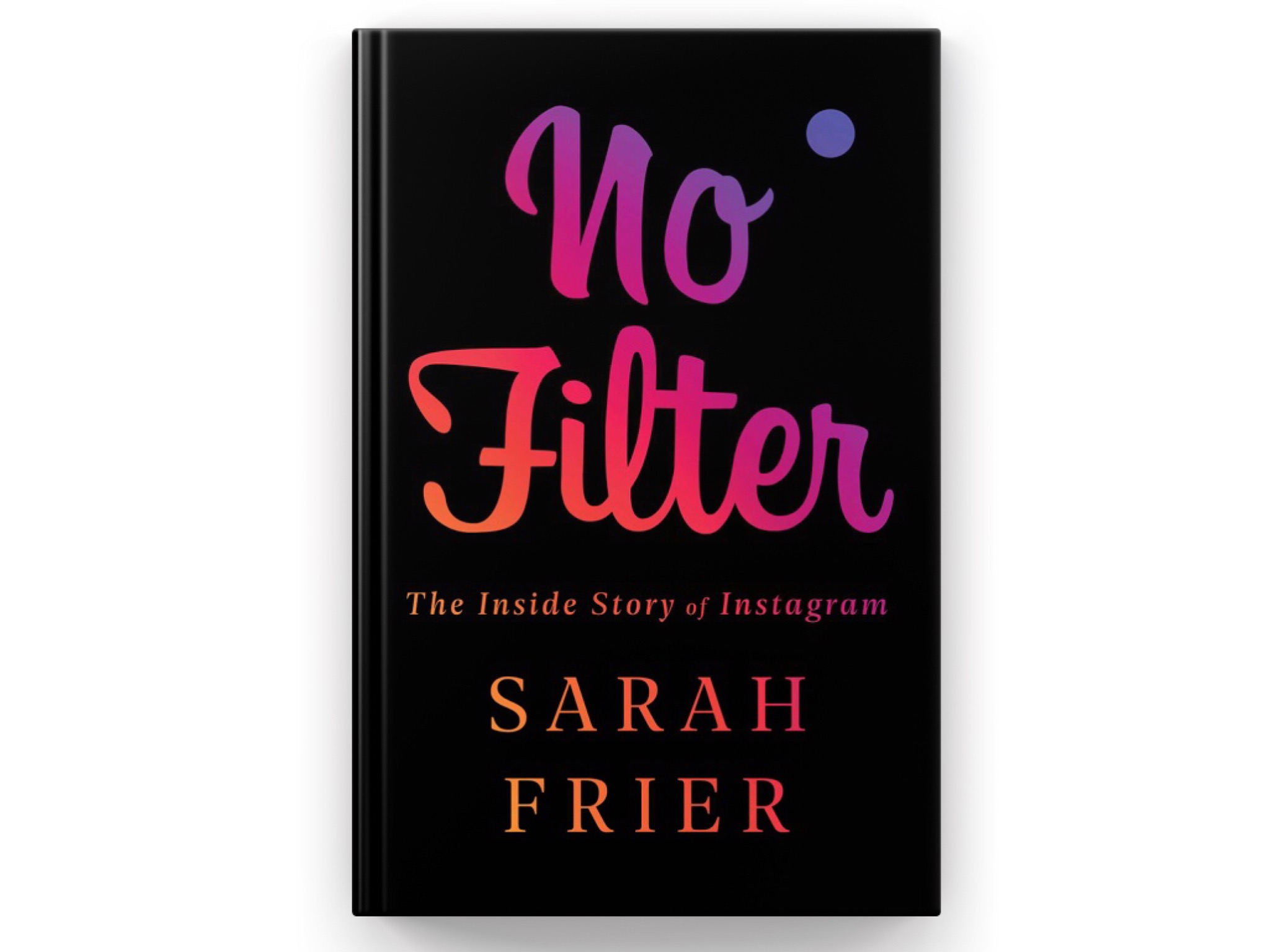 Pre-order 'No Filter: The Inside Story of Instagram' by Sarah Frier
Successful startups in Silicon Valley are sometimes described as being akin to building a spaceship in mid-flight. With No Filter, the intrepid Sarah Frier takes you inside the spaceship that became Instagram.



—Nick Bilton, author of Hatching Twitter
Bloomberg News social media journalist Sarah Frier has an upcoming book called No Filter: The Inside Story of Instagram that promises to reveal how Instagram became the cultural giant it is today, from its humble beginnings through its shockingly meteoric rise to the present-day influence it has on both the tech industry and how we actually share our stories with one another.
From the description:
At its heart, No Filter is a human story, as Sarah Frier uncovers how the company's decisions have fundamentally changed how we interact with the world around us.

Frier draws on unprecedented exclusive access—from the founders of Instagram, as well as employees, executives, and competitors; Anna Wintour of Vogue; Kris Jenner of the Kardashian-Jenner empire; and a plethora of influencers, from fashionistas with millions of followers to owners of famous dogs worldwide—to show how Instagram has fundamentally changed the way we shop, eat, travel, and communicate, all while fighting to preserve the values which contributed to the company's success.

No Filter examines how Instagram's dominance acts as [a] lens into our society today, highlighting our fraught relationship with technology, our desire for perfection, and the battle within tech for its most valuable commodity: our attention.
There is sure to be plenty of business intrigue, examinations of our collective relationship with technology, and powerful reporting in this book. Should be a fascinating read when it drops.
No Filter releases on April 14th, 2020. Pre-order it in these formats: