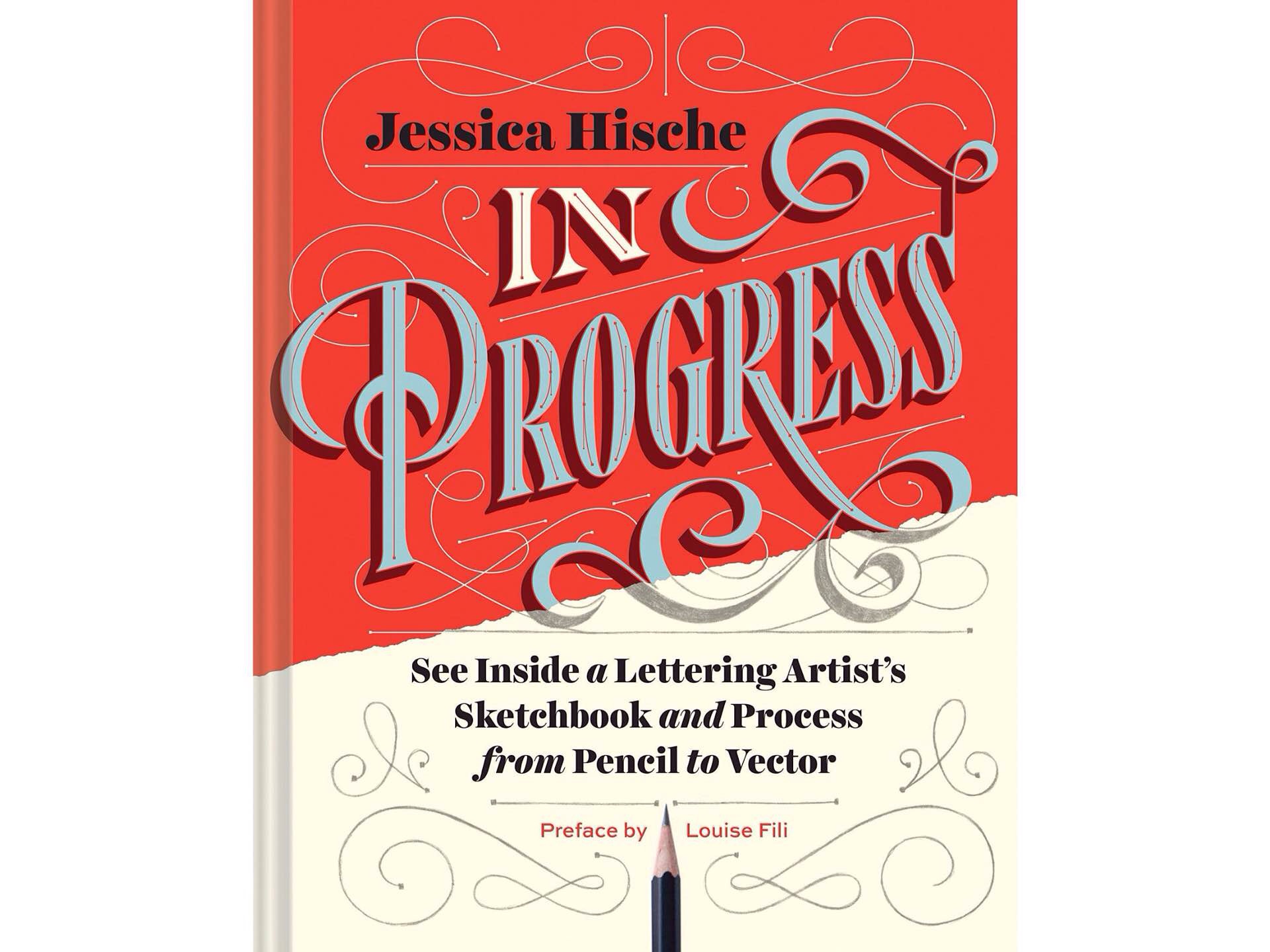 Pre-order Jessica Hische's Book, 'In Progress'
Celebrated designer Jessica Hische (← love that URL) recently announced her upcoming book, In Progress: See Inside a Lettering Artist's Sketchbook and Process, from Pencil to Vector
There's not a whole lot of info out about the book just yet, other than the cover typefaces (Harriet + Sweet Sans), the fact that it's ~30,000 words long, and what's in the Amazon description:
This show-all romp through design-world darling Jessica Hische's sketchbook reveals the creative and technical process behind making award-winning hand lettering. See everything, from Hische's rough sketches to her polished finals for major clients such as Wes Anderson, NPR, and Starbucks. The result is a well of inspiration and brass tacks information for designers who want to sketch distinctive letterforms and hone their skills. With more than 250 images and metallic silver ink printed throughout to represent her penciled sketches, this highly visual book is an essential—and entirely enjoyable—resource for those who practice or simply appreciate the art of hand lettering.
That being said, we're already fans of Jessica's work and feel confident the book will be awesome. Instant pre-order.
Comes out on September 15, 2015 in two editions: hardcover (the version we'd recommend, $27) and Kindle ($21).
Update: Jessica has released a short video tour of the book on Instagram: