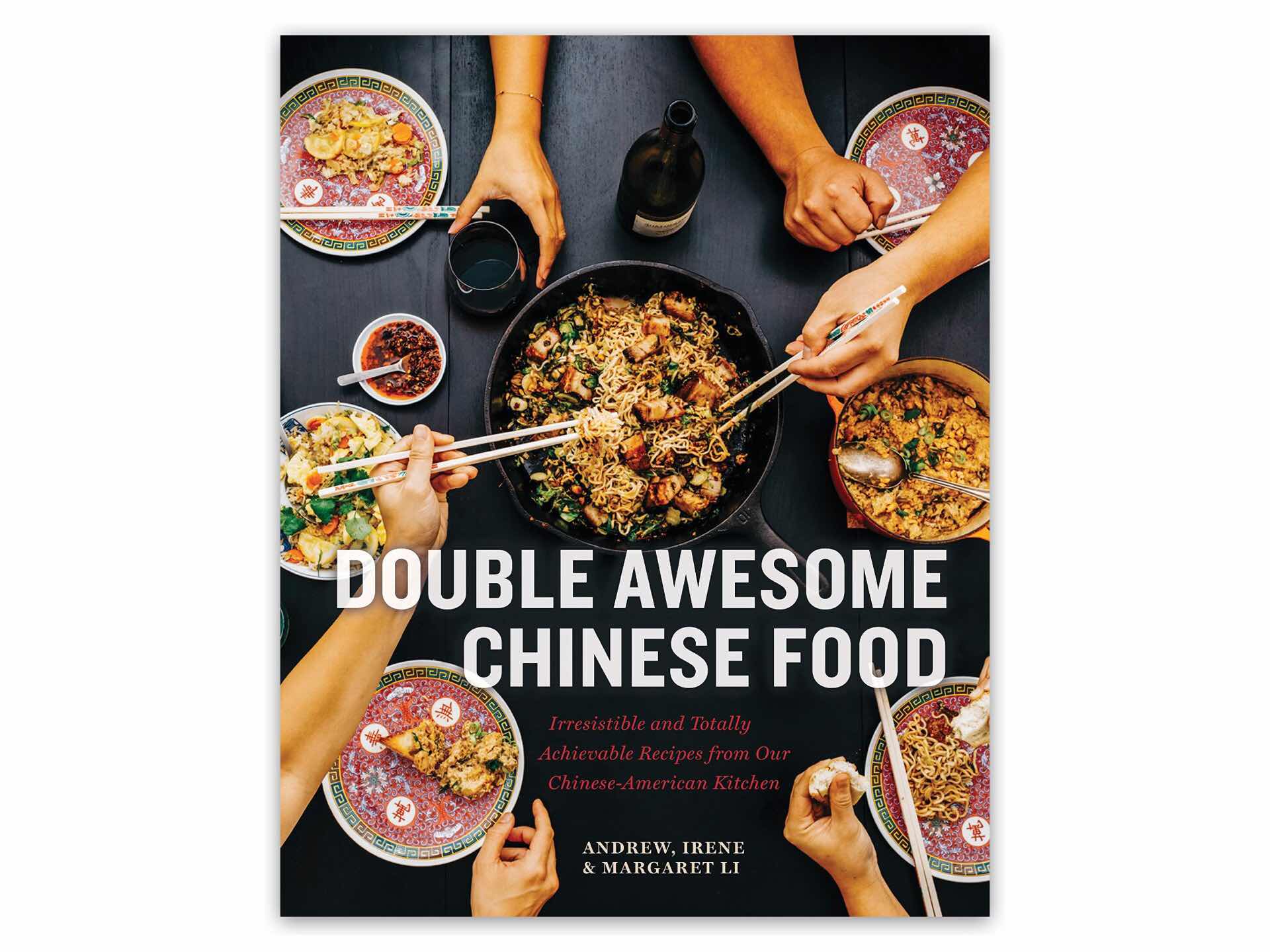 Pre-order 'Double Awesome Chinese Food' by Margaret, Irene, and Andrew Li
I got to look through (and cook from!) an advance copy a few months ago and it's as awesomely delicious, smart, and inspiring-yet-down-to-earth as the restaurant is (I.E. double awesome). Strong recommend.


Margaret, Irene, and Andrew Li are the exuberant sibling trio behind the acclaimed Boston-based Chinese restaurant and food truck catering business, Mei Mei. After several years of success in the restaurant world, the three of them have decided to publish a cookbook full of inventive Chinese-American recipes you can feel comfortable making at home, and have fun doing it:
Take the Double Awesome: flaky scallion pancakes stuffed with two oozy eggs, sharp cheddar, and garlicky pesto; could there be anything better? Ridiculously delicious and unexpected dishes like Cranberry Sweet and Sour Stir-fried Pork and Red Curry Frito Pie will become new staples for your cooking lineup. Throw a hands-on dumpling-making party and let your friends decide whether to serve them chewy and pan-seared or crackly and deep-fried. Packed with pro-cooking tips, sauces to amp up any meal, sustainable sourcing advice, and over 100 delicious recipes, this book is your ticket to making the Chinese food of your dreams any night of the week.
As quoted above, J. Kenji of Serious Eats fame — not to mention author of the stupendous The Food Lab — has already given it his seal of approval, which is all the evidence I need that this will be a great addition to my cookbook collection.
Double Awesome Chinese Food releases on February 5th, 2019 and the 256-page hardcover can be pre-ordered for $27.