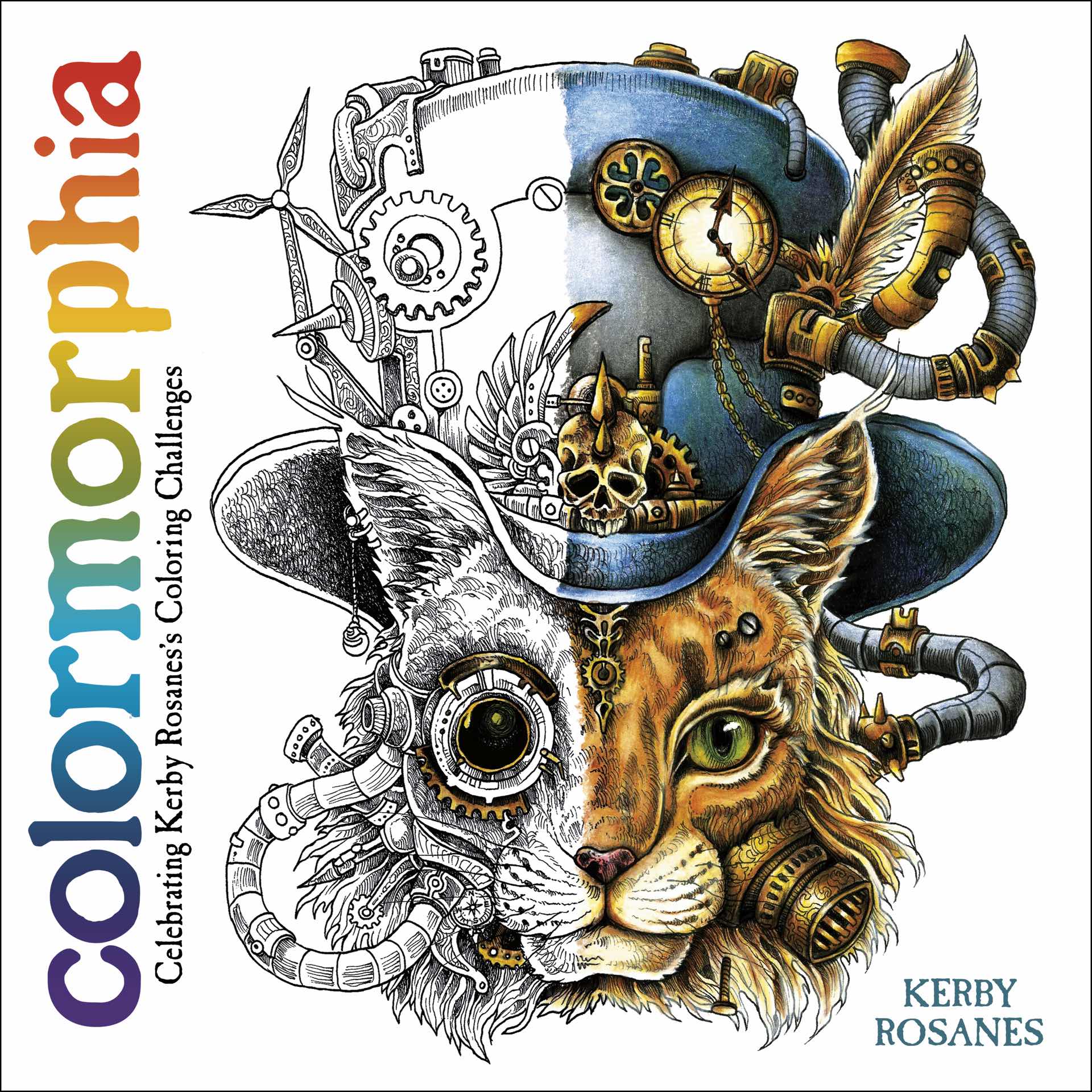 Pre-order 'Colormorphia' by Kerby Rosanes
Kerby Rosanes is an illustrator from Manila known for his best-selling Morphia coloring book series, which feature dazzling illustrations of fantastical creatures, mythological figures, and stunning landscapes that practically explode with intricate details for you to color to your heart's content.
They are:
A week from tomorrow, Rosanes will release Colormorphia, a compilation of the most striking images across the entire series. If you've never gotten the chance to buy one of the Morphia books, this is a great way to try them all at once.
From the book description (all bold emphasis mine):
Colormorphia is a selection of Kerby Rosanes's most remarkable artwork, featuring a stunning, full-color sixteen-page section at the beginning of the book that displays some of the most accomplished completed artworks produced by Kerby's fans. These demonstrate the range of approaches colorists can experiment with when coloring. Kerby comments on the styles and the results, describing why they work so well.

The artworks displayed in the color section are included in the black-and-white section of the book, too, giving the reader the opportunity to duplicate the approach should they wish. In addition, there are a variety of images to color featuring the very best from Kerby's Morphia portfolio. These include show-stopping spreads, such as the tiger from Animorphia and the camel from Imagimorphia, among others, plus a section of single-sided pages that can be removed, once colored, for display.
Colormorphia releases on March 19th, 2019 and can be pre-ordered now for $12 on Amazon.