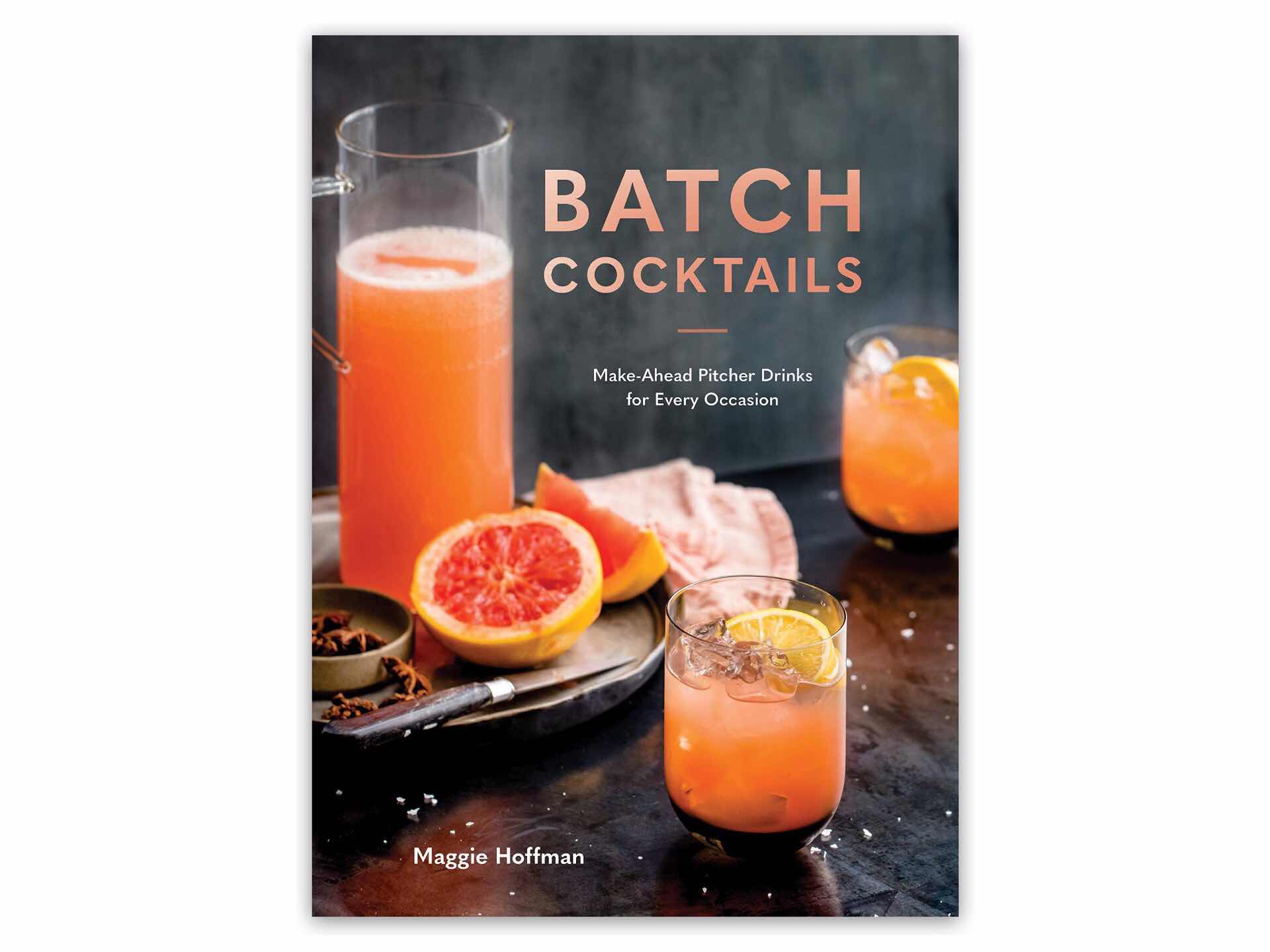 Pre-order 'Batch Cocktails' by Maggie Hoffman
You may already know the joys of advance meal prep, but have you considered applying that idea to making cocktails? Food writer and "Queen of Cocktails" Maggie Hoffman has a forthcoming book called Batch Cocktails: Make-Ahead Pitcher Drinks for Every Occasion that wants you to put away the cocktail shaker and break out the pitcher instead.
The book contains 65 libations (including a few nonalcoholic ones) for a stress-free cocktail hour. They can be made days or even weeks in advance, so you can spend more time with your guests rather than mixing drinks at the last minute. From the book's introduction:
As anyone who has hosted a cocktail hour knows, there's nothing worse than scrambling at the last minute, trying to mix drinks as your guests walk through the door. It's hard to hold a conversation while searching for lost bitters, knocking over the jigger on the counter, and rattling a shaker full of ice (let alone trying to get the damn thing open). And without fail, just when you're finally about to sit down, your friends are ready for a second round.

This is why I've gathered together recipes of make-ahead drinks created by some of my favorite bartenders around the country: to set up that moment of calm. With this book in hand, you can make a bunch of cocktails all at once, in advance, and serve them without breaking a sweat.
In true mixology fashion, many of the cocktails within have wonderful little names like "Double Down", "Bitter Ex", "All She Wrote", "Bone Machine", and "Poolside".
The book releases on March 19th, 2019 — less than a few weeks away.
Pre-order the book in these formats: