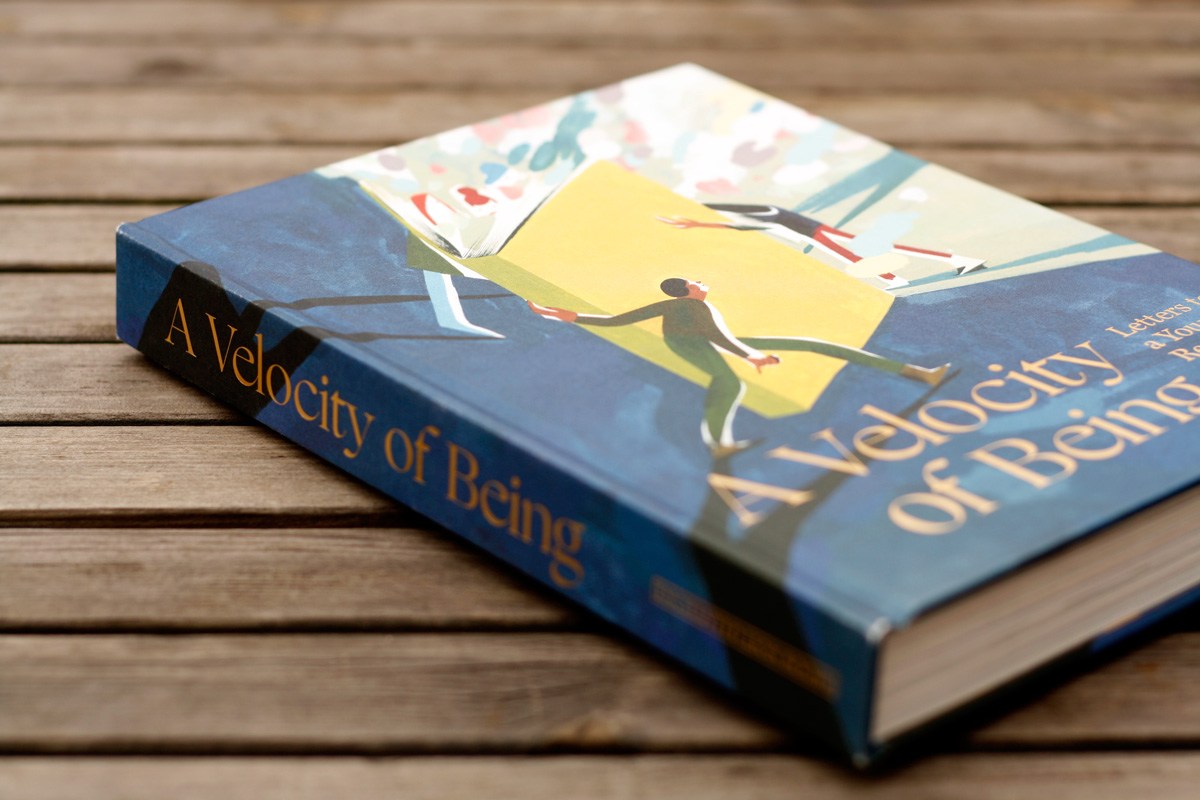 Pre-order 'A Velocity of Being' by Maria Popova and Claudia Bedrick
A Velocity of Being: Letters to a Young Reader is an upcoming book by Maria Popova (of Brain Pickings fame) and Claudia Bedrick (of indie publisher Enchanted Lion Books) that was eight years in the making.
The pair reached out to a number of interesting and inspiring people — from writers to artists to scientists to entrepreneurs to philosophers and beyond — inviting each to write a short letter to the young readers of today and tomorrow about the power of books and what they do for the human spirit. These writers include the likes of Jane Goodall, Neil Gaiman, Ursula K. Le Guin, Rebecca Solnit, Yo-Yo Ma, Judy Blume, Debbie Millman, David Byrne, and many more.
Each of the 121 letters that made it into the book are accompanied by a piece of original artwork, with contributions from illustrators, cartoonists, and graphic designers like Sophie Blackall, Oliver Jeffers, Isabelle Arsenault, Sean Qualls, Jon Klassen, Shaun Tan, Olivier Tallec, Tomi Ungerer, Christian Robinson, Marianne Dubuc, Chris Ware, Lisa Brown, Liniers, Carson Ellis, Mo Willems, Peter Brown, Maira Kalman, and Art Spiegelman.
In a blog post about the book, Popova writes:
Because this project was born of a deep concern for the future of books and a love of literature as a pillar of democratic society, we are donating 100% of proceeds from the book to the New York public library system in gratitude for their noble work in stewarding literature and democratizing access to the written record of human experience.

[…]

I invite you to enjoy A Velocity of Being: Letters to a Young Reader and gift it to every reader in your life, young and grown, knowing that each copy will contribute to the thriving of the public library system that ensures equal access to books for all, and that the letters and art on these pages will — I hope, I trust — long outlive us all, delighting and inspiring generations to come.
A lovely project with a wonderful message. The 280-page hardcover releases on New Year's Eve 2018 and can be pre-ordered for $32 on Amazon.