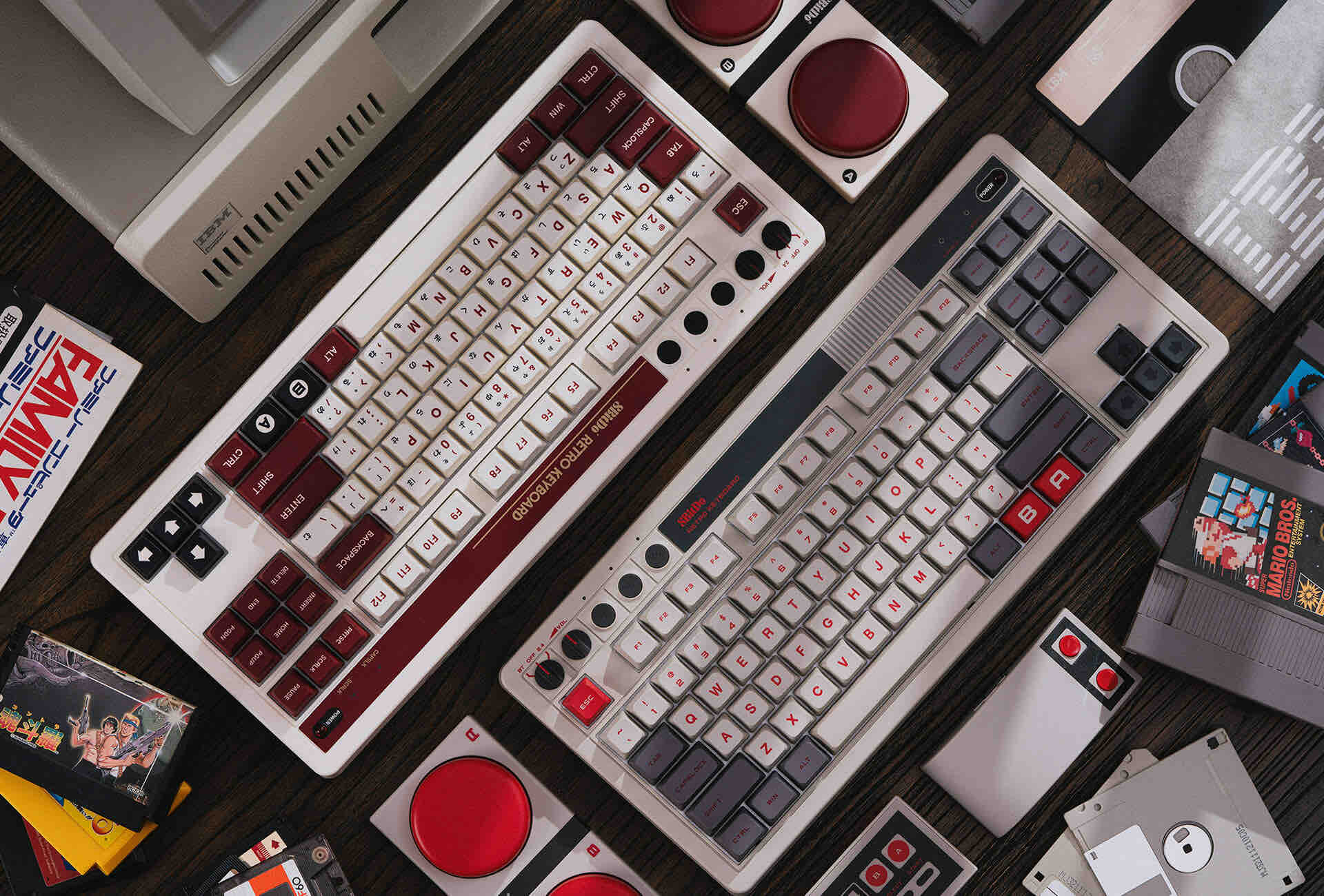 Pre-order 8BitDo's NES & Famicom-Inspired Retro Mechanical Keyboard
Somewhere within the Geek Venn Diagram™ there is a particular spot where the circles of "mechanical keyboards" and "retro gaming" overlap. And every person who lives in that segment will undoubtedly be shouting "TAKE MY MONEY!" when they see the upcoming Retro Mechanical Keyboard by 8BitDo.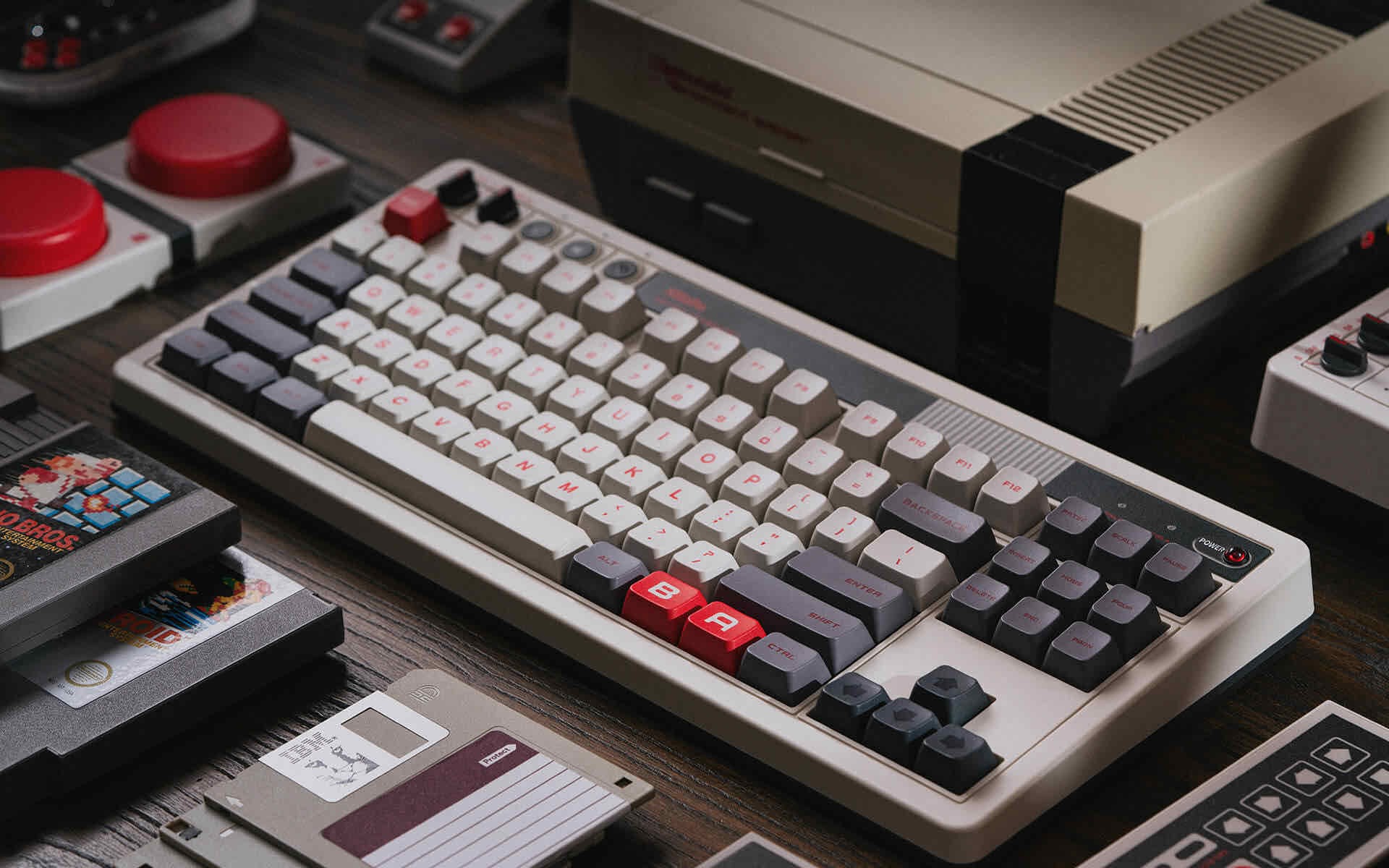 With two designs inspired by the classic Nintendo Entertainment System (NES) and Family Computer (Famicom) gaming consoles, along with its compatibility with Windows and Android devices, the 87-key Retro Mechanical Keyboard evokes the nostalgic design of 1980s electronics combined with the usability modern users expect.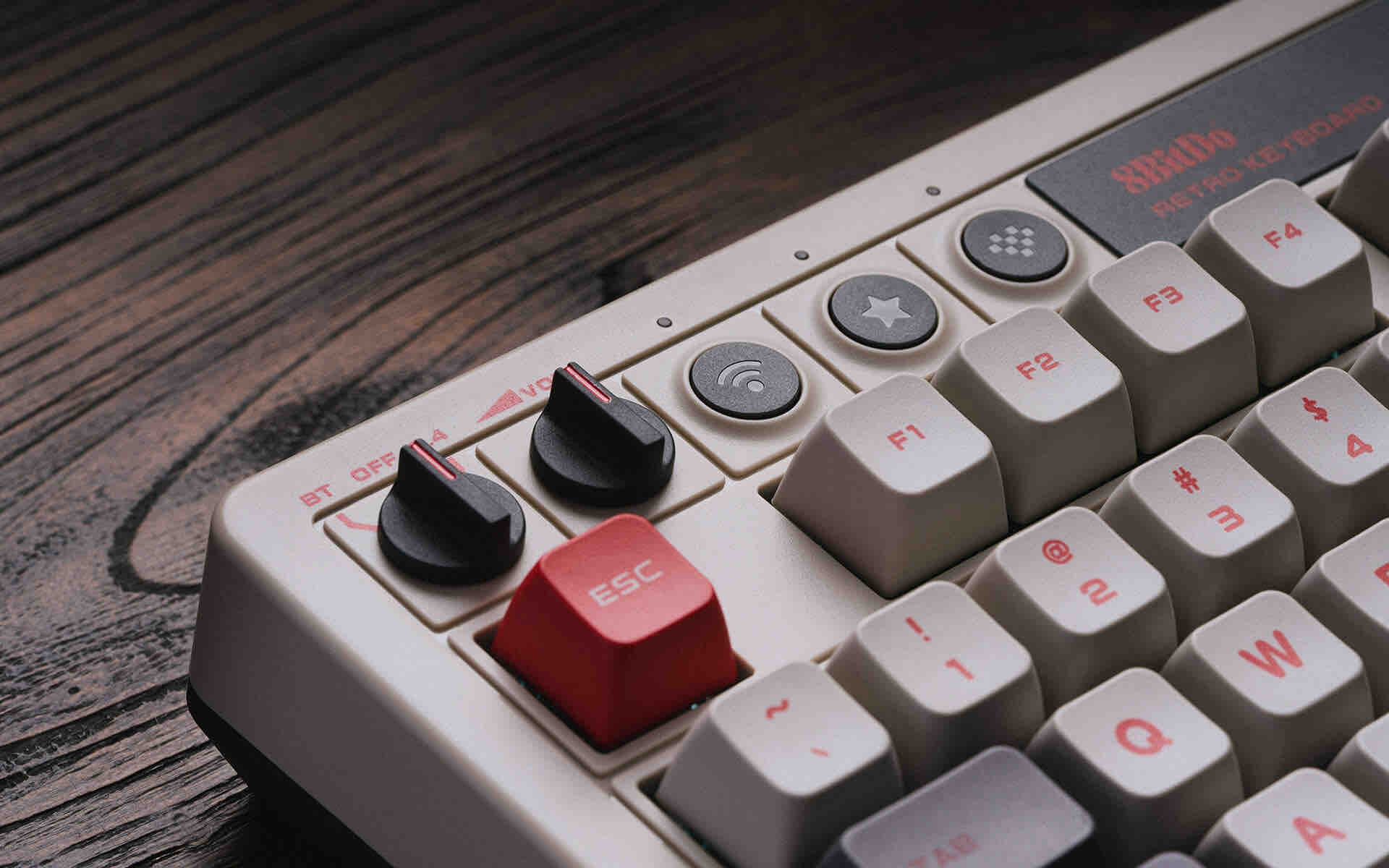 For starters, you can connect the keyboard via Bluetooth, wireless 2.4G, or simply a wired connection — your choice. For wireless usage, you have a 2,000mAh lithium-ion battery to work with, which is enough juice to work for 200 hours straight before needing a recharge (which itself takes 4 hours). With the company's own Ultimate Software application on PC, you can create complex key macros and map functions to specific buttons.
Both models feature dye-sub PBT keycaps that should be highly resistant to wear over time (even under the fingertips of the most intense gamers), along with Kailh BOX V2 White Switches that have a satisfyingly clicky feel with a smooth, fast return after each press. The PCB board is also hot-swappable so you can replace those BOX V2s with switches of your own preference if desired.
Perhaps the funnest thing about these keyboards is that they come with two "Super Buttons", which are these huge programmable keys that look like the A and B buttons from an NES controller. Up to four sets of them can be wired to the keyboard's "ABXY" ports, for eight keys total.
Both the "N" edition and "Fami" edition can be pre-ordered for $100 on Amazon, with the release date slated for September 20th, 2023.