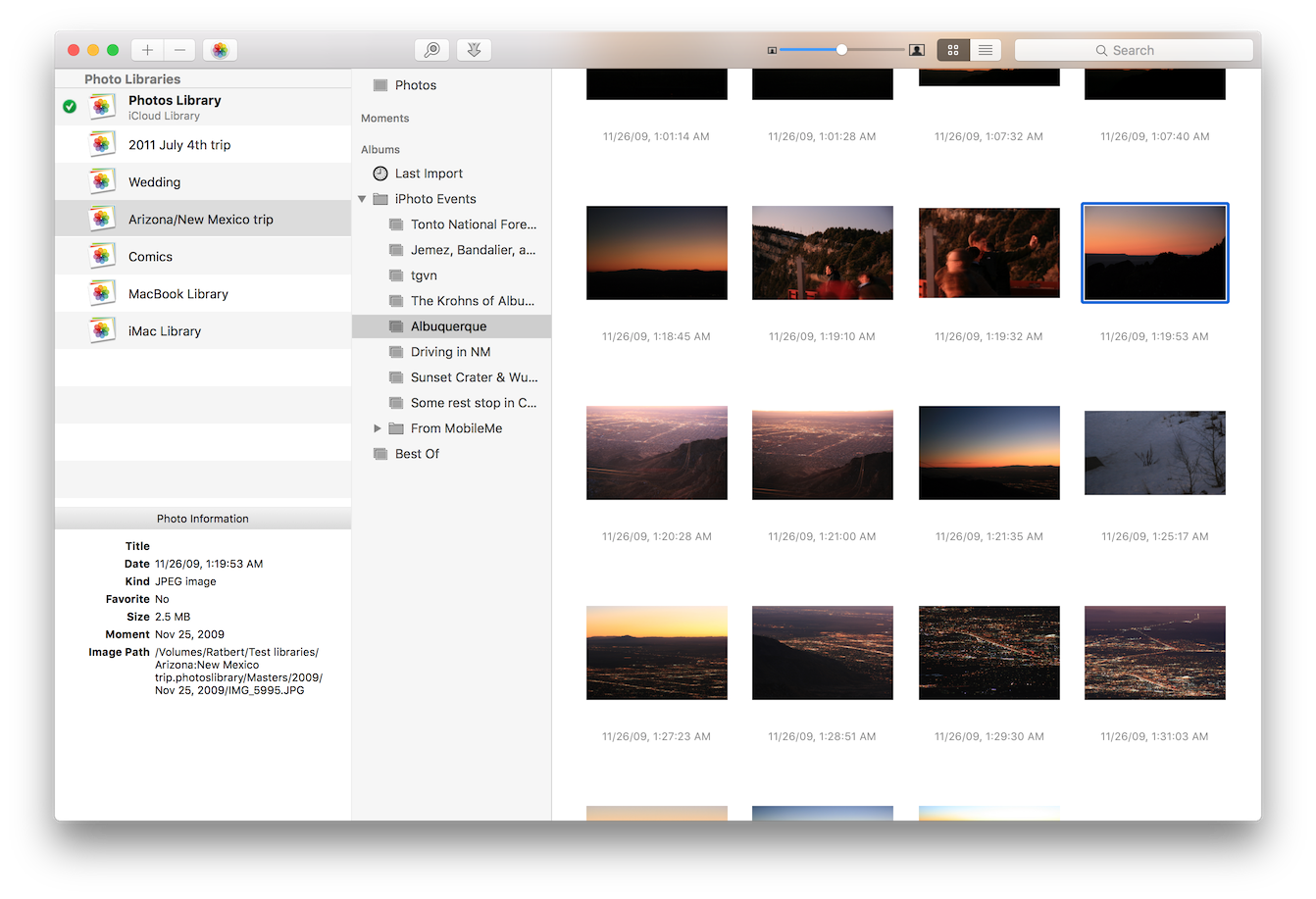 PowerPhotos for Photos.app
I've been spending more time using iCloud Photos lately, and one thing that always perplexed me was wondering where were the actual files in this database. I looked and look, but could never really locate a clear path. Thankfully, I found a simple program that can help.
PowerPhotos does it, and a lot more. For my purposes, you can right click on a file, and then click on "show original file". It's simple, and it works perfect.
Along with that feature, you can also merge libraries, find duplicates, create multiple libraries, and browse/search. It's lightning fast, and I highly recommend it.
You can download a free trial from the Fatcat Software website. The full version is $30.