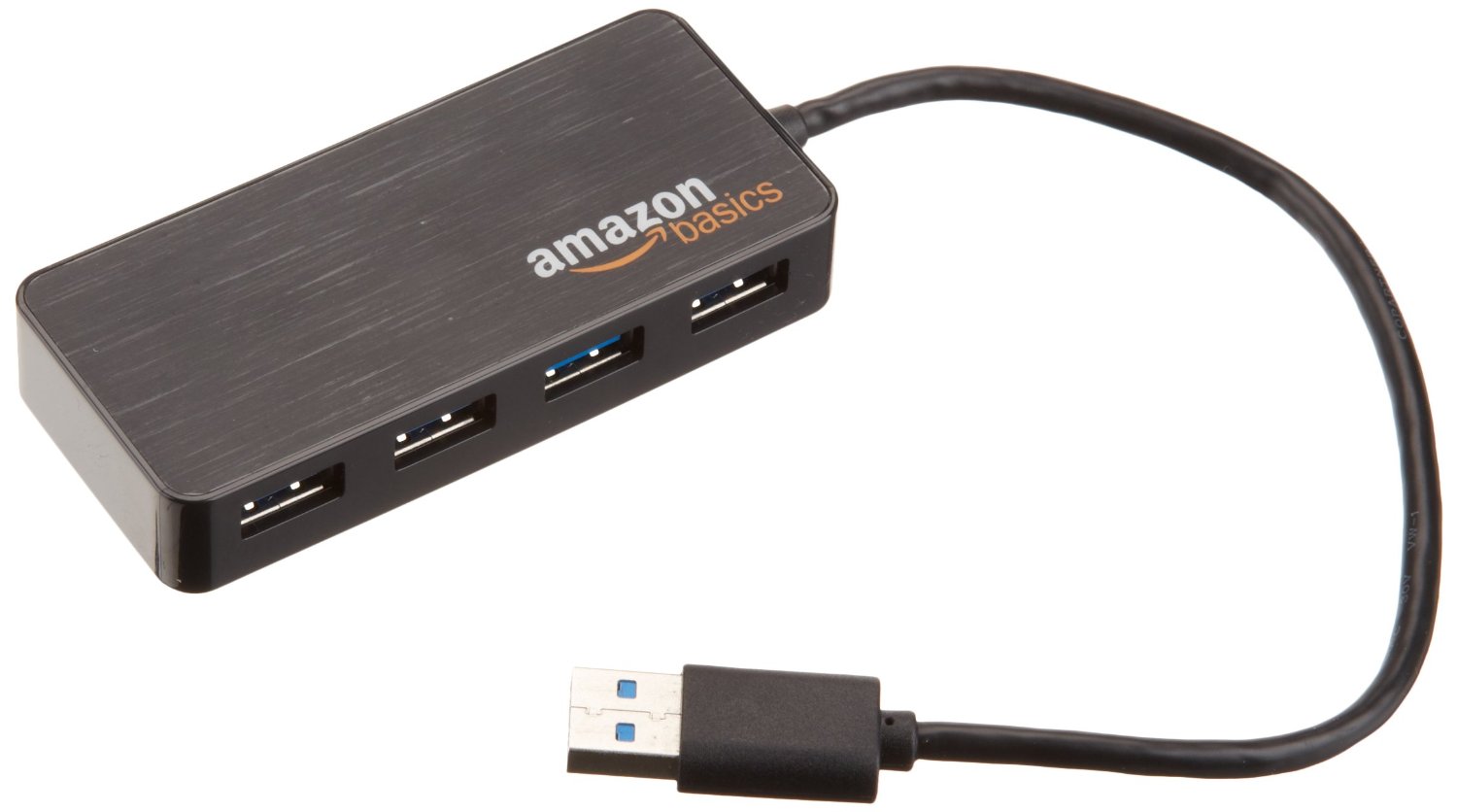 AmazonBasics 4 Port USB 3.0 Hub
Laptops are great because they are portable and light weight. Their one downside is they only have 2 USB ports. Whenever I see the back of an iMac, I'm extremely jealous of the 4 ports. Thankfully, Amazon sells a powered USB 3.0 hub for $18.99. This will allow you to hook up USB ethernet, a time machine drive, a printer, and your iPhone while still leaving 1 port free.
While it's not meant to charge an iPad, the hub having its own power source will give you plenty of juice to power all of your devices. It's also backwards compatible with USB 2.0 devices.
Get it on Amazon for $18.99.