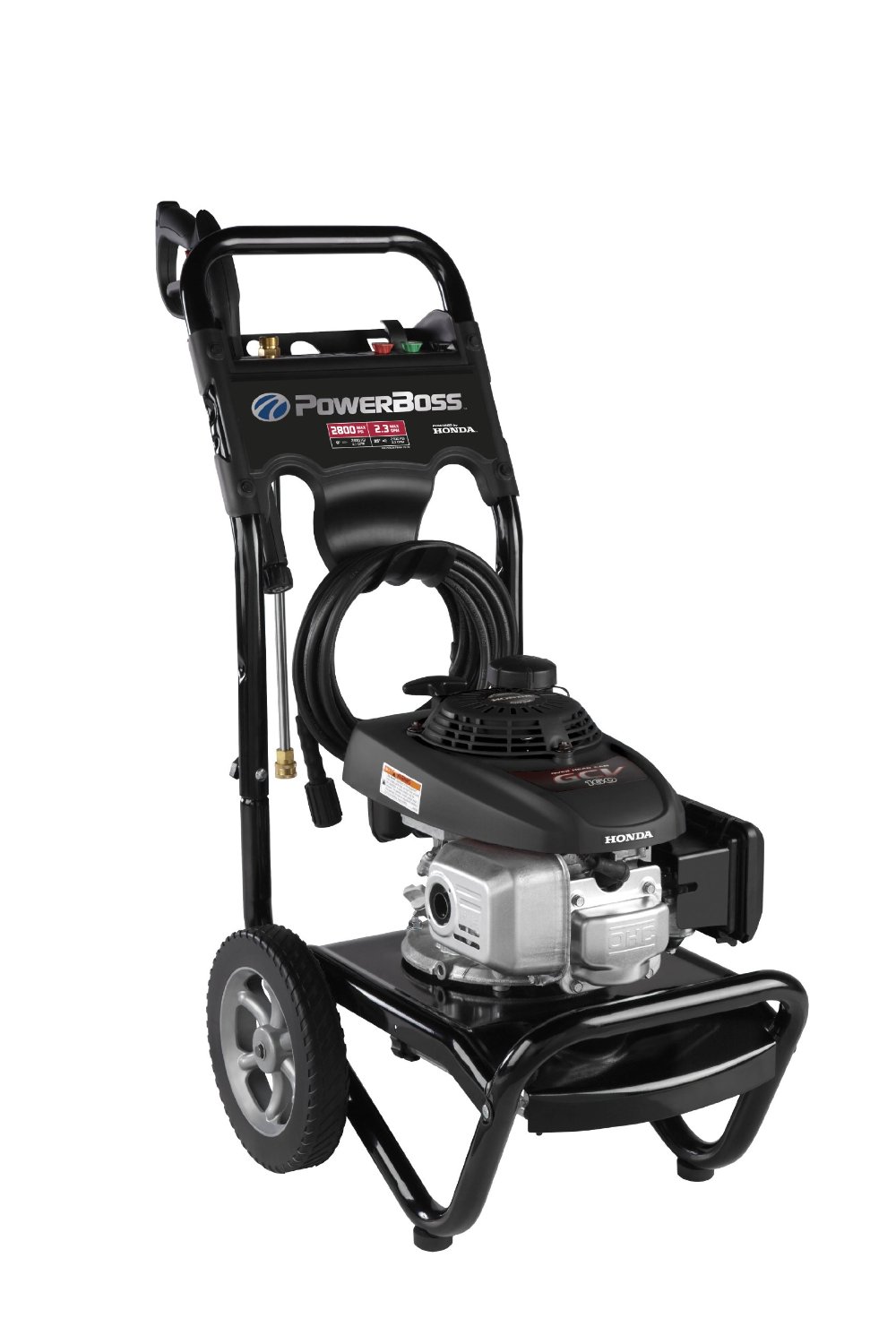 PowerBoss 20574 Pressure Washer
It's spring time, and that means it's time to start working outside. One of the items I had been missing from my outside toolkit was a pressure washer. I need one to clean my driveway, trim on our house, and our wooden fence. The PowerBoss 20574 was the model I chose.
One of the most important things you need to be aware of when buying a pressure washer is the engine. From my research, Honda engines are the best. A 2800 PSI model is also plenty of my needs. It includes a detergent injection system for funneling cleaning products into your stream.
It comes with a 2 year limited warranty, and it can be purchased on Amazon for $240.