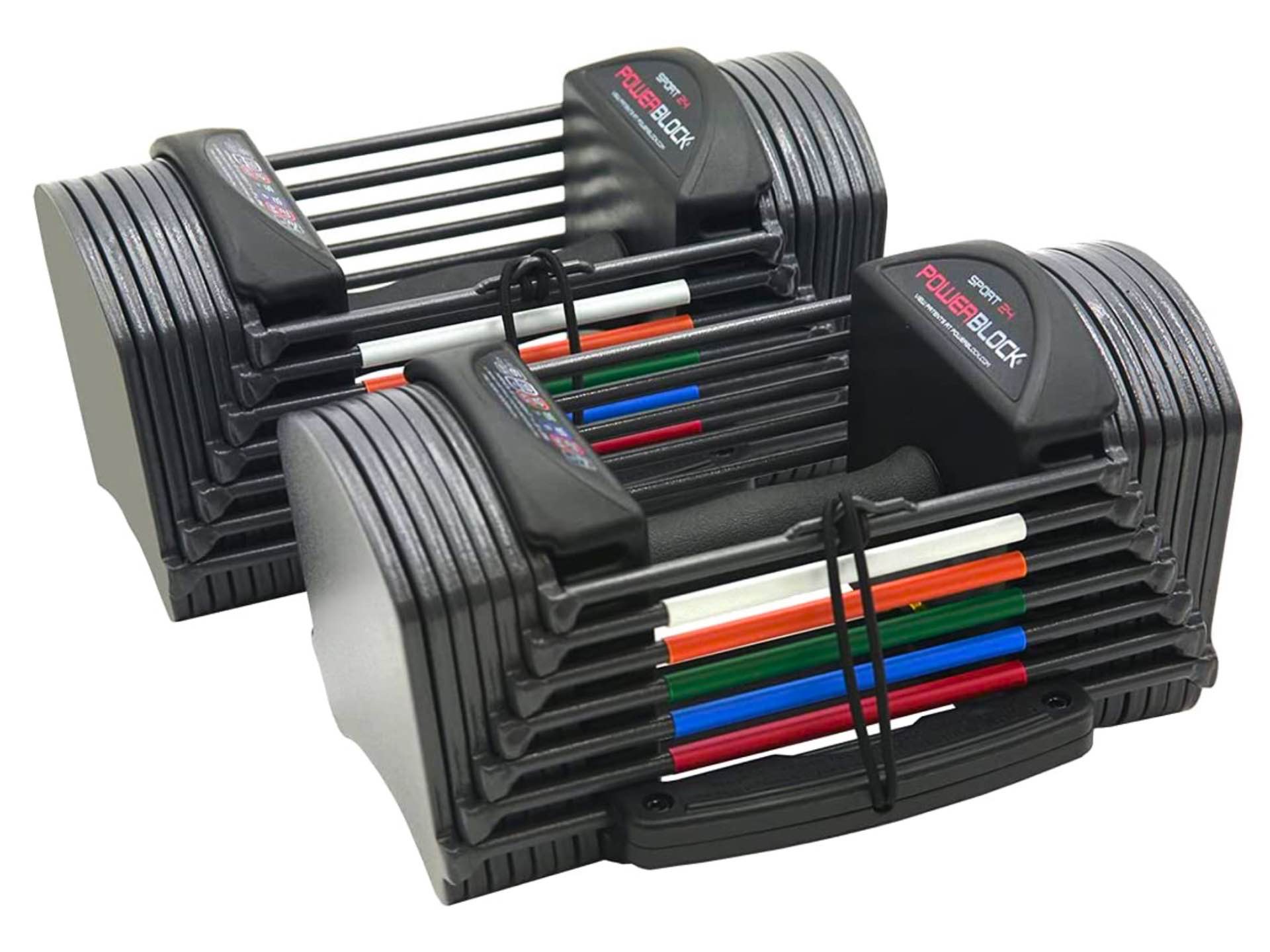 PowerBlock "Sport 24" Adjustable Dumbbells (Set of Two)
Looking for ways to set up a home gym but don't have a lot of room for equipment? PowerBlock's Sport 24 adjustable dumbbells can save a bit of the space you do have.
They each replace 8 pairs of standalone dumbbells, both being comprised of stacks of weights that nest together for easy storage, yet allow you to easily customize your lifting weight up to 24 lbs per hand by simply inserting the selector pin at the appropriate place in the stack.
The Sport 24 dumbbells are $169 per pair on Amazon. If you're looking to REALLY maximize your Gains™, they also offer a 50-pound "Elite EXP" set that can later be expanded to 70 pounds and again to 90 pounds as you progress.