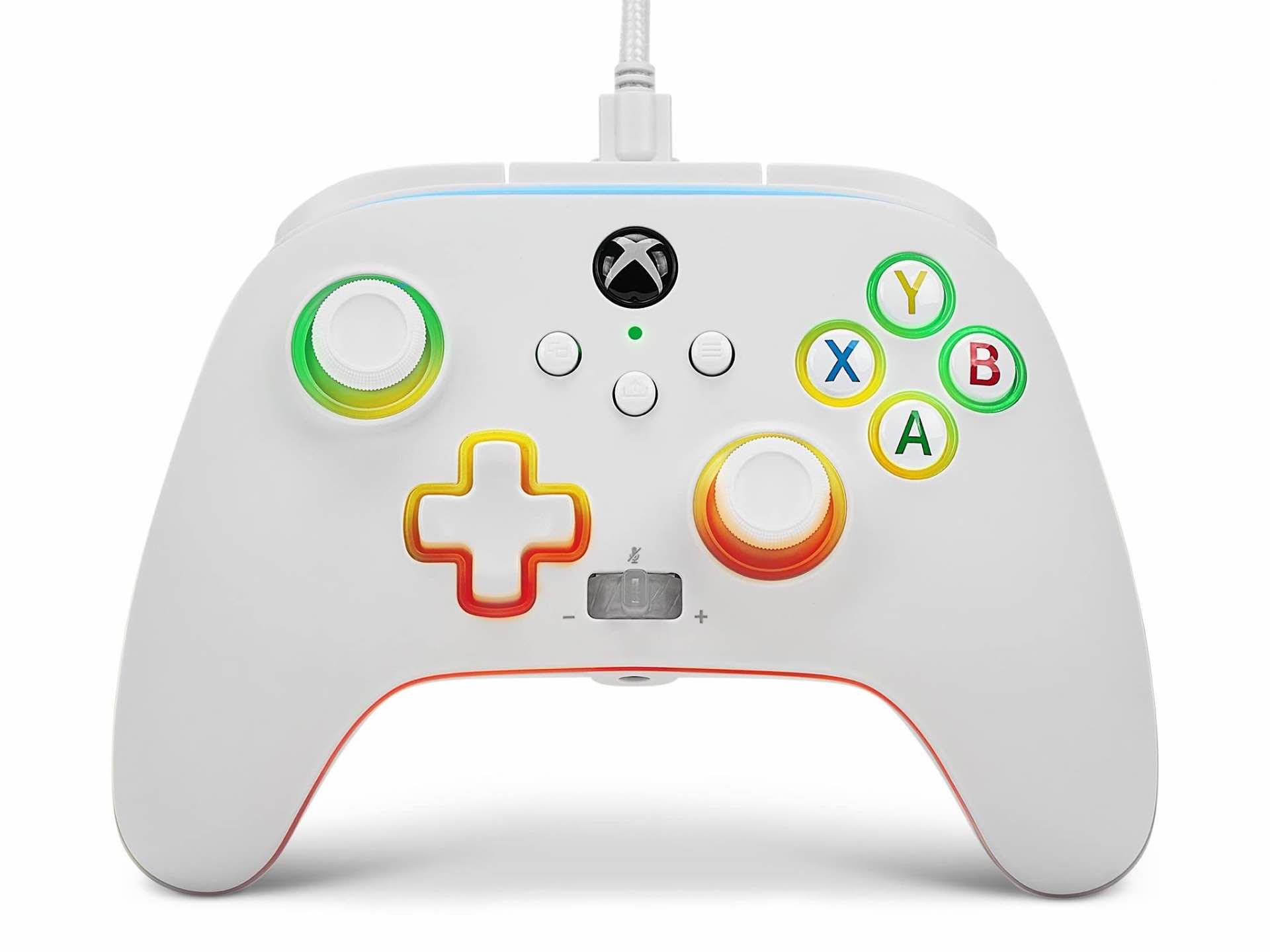 PowerA "Spectra Infinity" Enhanced Wired Controller for Xbox Series X|S
PowerA's Spectra Infinity wired controller for the Xbox Series X and Series S is a fun way to add a bright splash of color to your gaming sessions, not to mention being easy to find in a dark room. It has three different LED lighting zones and two lighting modes ("breathing" or solid) that you can customize directly from the controller — no app required.
Here's how you change the color schemes, from the manual:
To enter LED Program Mode, hold the LED button on the back of the controller for 2 seconds. The light piping around the top housing of the controller will blink, indicating that you're now in LED Program Mode.
The programmable Zone you're in will flash 3 times. To toggle through the 3 Zones, press "Right" on the D-Pad. Note that Zone One is the default starting zone.
Select one of the A/B/X/Y buttons to choose your color: 5 shades of green, 5 shades of red, 5 shades of blue, 5 shades of yellow.
Next, continue pressing the selected A/B/X/Y button to toggle through 5 shades of that color.
Next, press "Left" on the D-Pad to program the zone's light effect, either "breathing" or solid.
You can also press "UP" and "DOWN" on the D-Pad to select one of ten brightness levels.
To exit Program Mode, hold the LED button for 2 seconds. All 3 LED Zones will flash 3 times to indicate you are now out of LED Program Mode.
To quickly turn off the LEDs completely, just press the LED Program Button once. Press again to turn the Spectra lighting feature back on.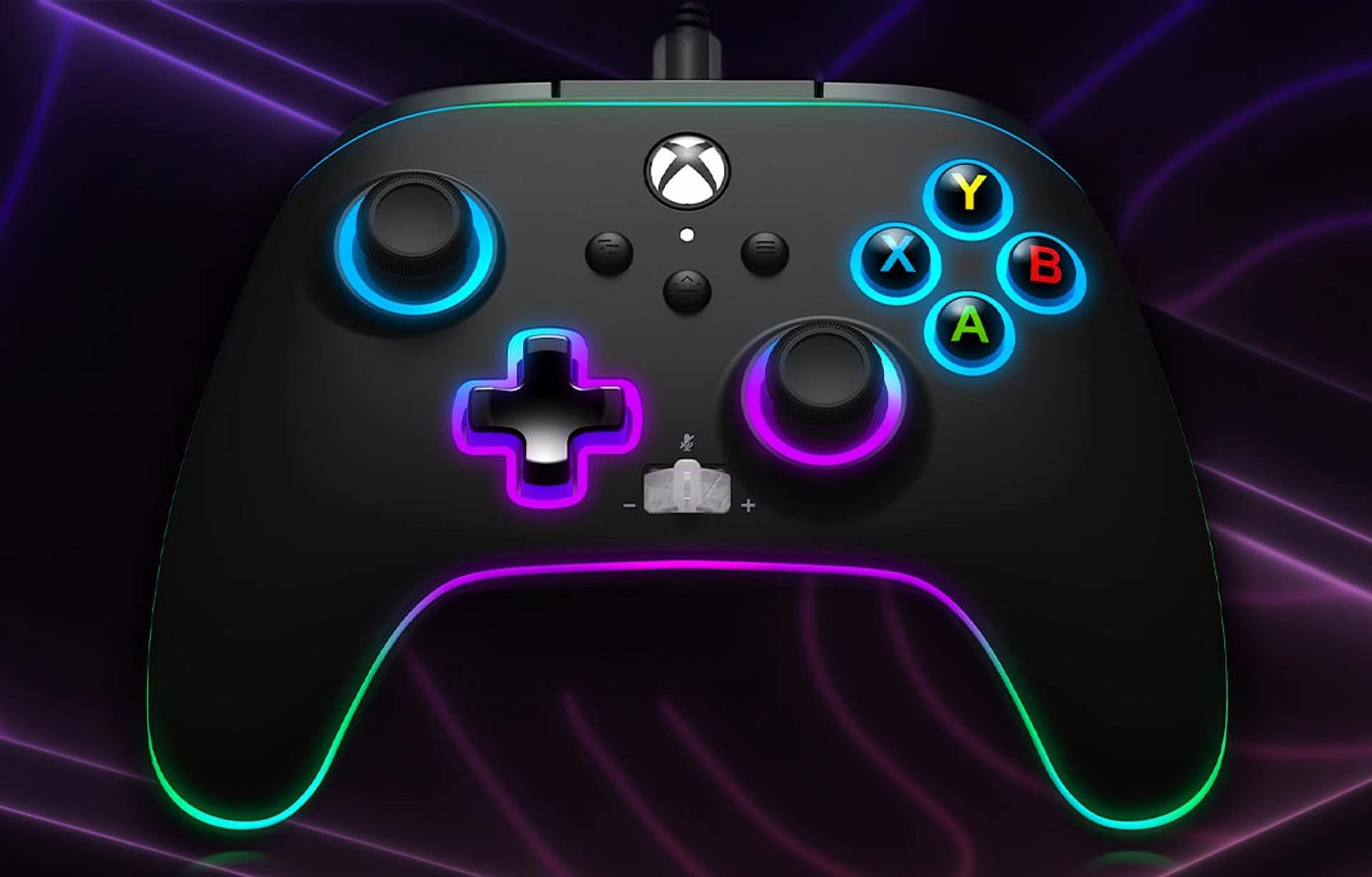 Like many modern controllers, this one has two extra buttons on the back that can be mapped as you like, which is likewise done directly from the controller. There are also three-way trigger depth toggles for both of the shoulder buttons that you can adjust to suit the type of game you're playing, or simply for your personal preference.
Throw in the ergonomic grips, dual rumble motors, anti-friction joystick rings, built-in volume dial with one-touch mic muting, 3.5mm stereo audio jack, and 10-foot braided cable with snap-lock and inline release, and you've yourself got a sweet gaming experience in your hands.
The Spectra Infinity controller is available in your choice of white ($45 — Amazon exclusive) or black ($40).