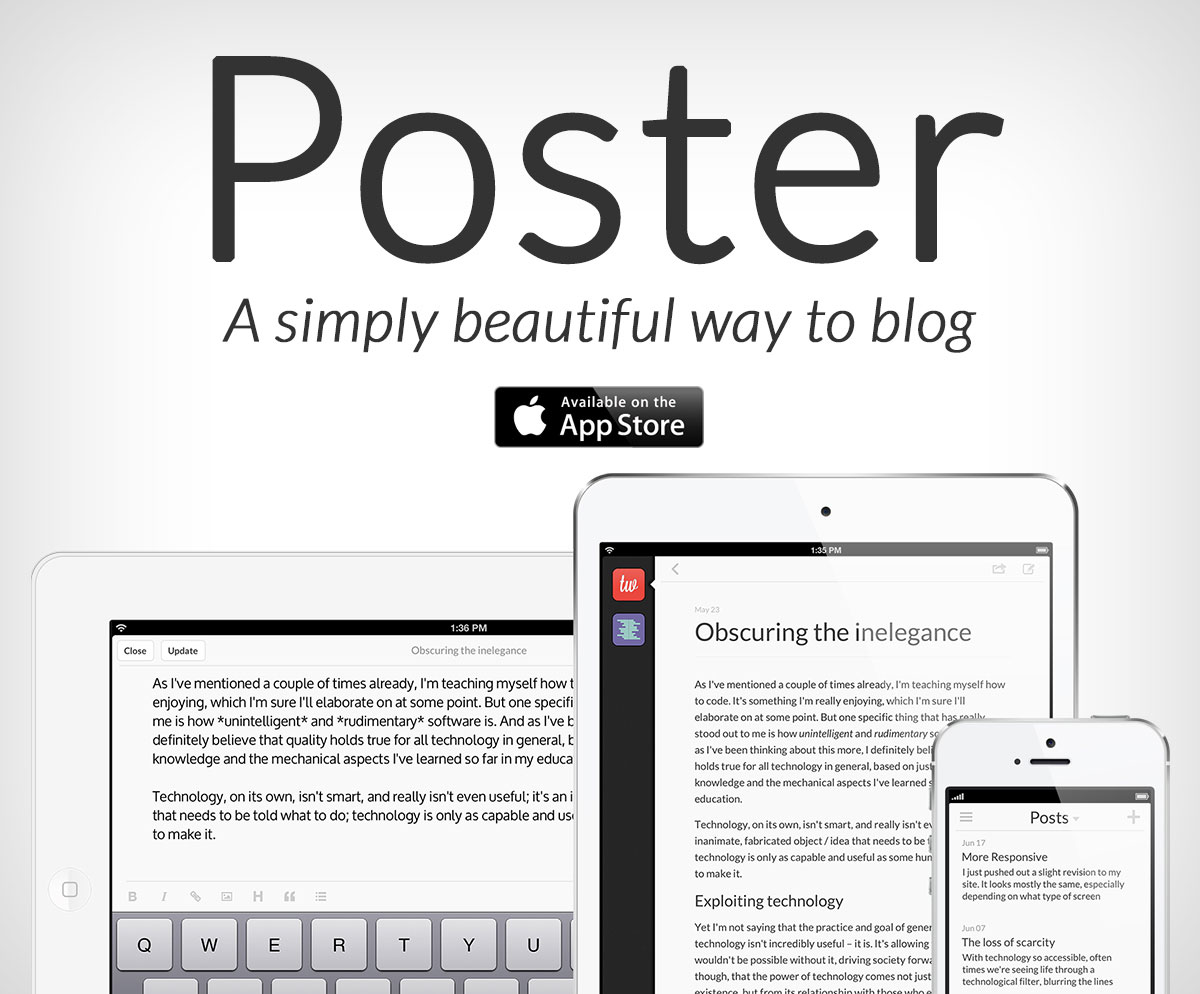 Featured Sponsor: Poster — a WordPress Blog Editor for iOS
Poster — a WordPress blog editor — is the easiest way to blog on iOS. It has built-in support for Markdown, can quickly create new posts from Dropbox files, and supports the WordPress features other iOS apps don't, like custom fields, custom post types, post slugs, and much more.
Version 2 was just released, and it's available at a special launch price of $2.99. Go check it out on the App Store.
* * *
Editor's Note: Our thanks to Poster for sponsoring the Tools & Toys RSS feed this week. Poster is the iOS app I use to post to my WordPress sites, including this one, and it's just about as close to the perfect iOS WordPress app as I could ask for. If you've got a WordPress site and an iOS device, you'd be silly not to check out Poster. Especially considering the fact it's just 3 bucks.