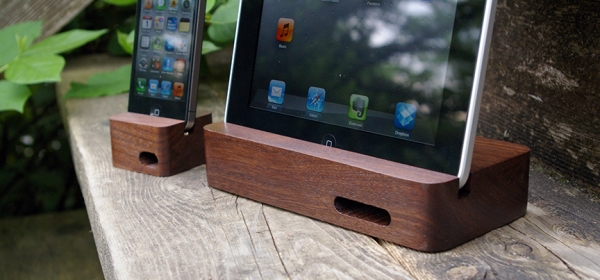 Portsmith Co. Ekoustic Docks
Yesterday I posted about the CINCH wallet, which is made by the fine folks at Portsmith Co. In addition to that wallet, they sell a variety of lovingly-crafted wooden acoustic docks for the iPhone and iPad. Each dock is made out of wood that has been salvaged or harvested using sustainable methods, machine-milled by professional woodworkers, then hand-finished with non-toxic, eco-friendly tung oil.
The larger dock is compatible with all iPad models, while the smaller dock comes in iPhone 4/4S and iPhone 5 flavors.