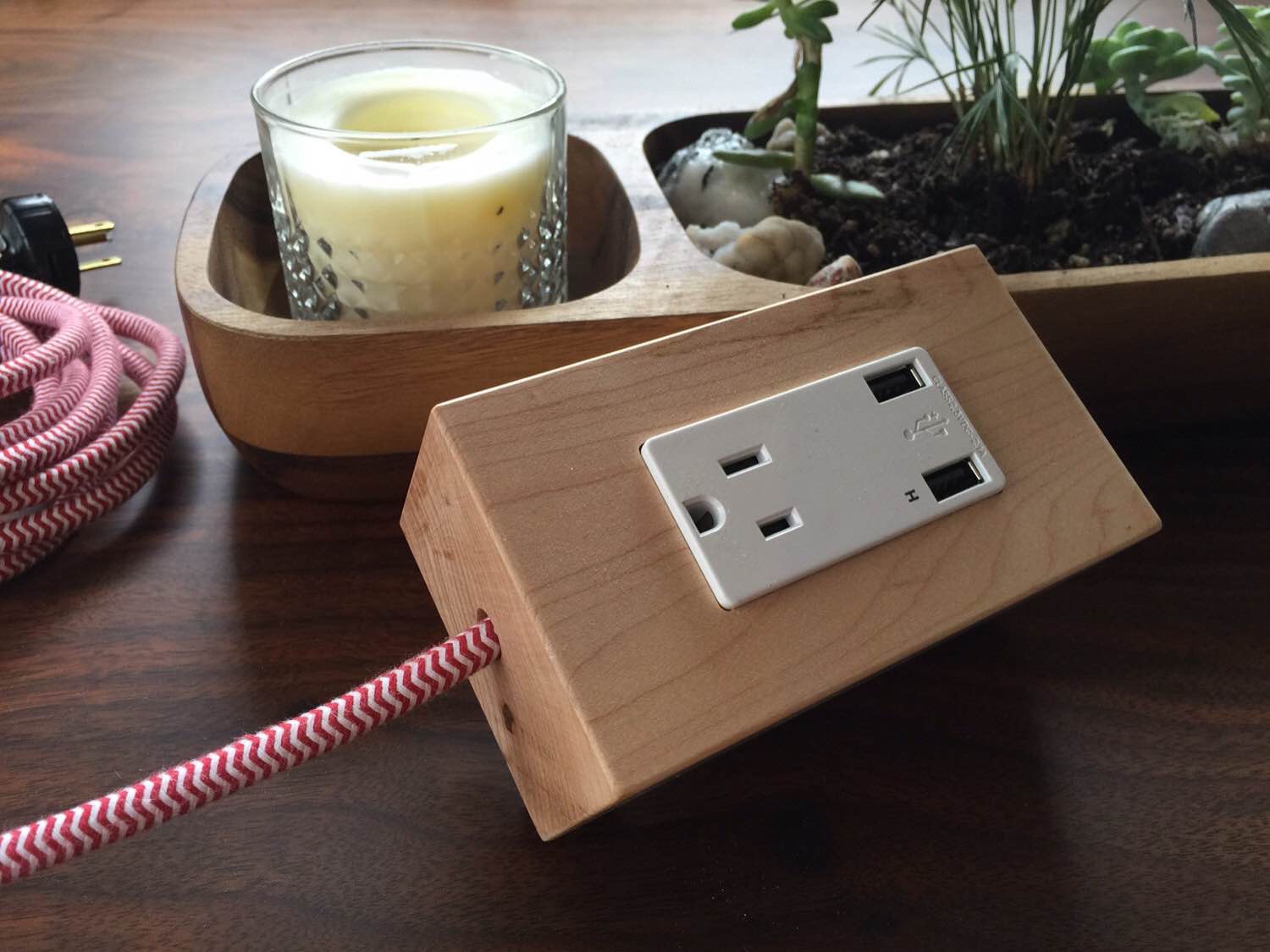 Portland Power Co. Wooden Charging Stations
Joe Stump, owner of the brand-new Etsy shop Portland Power Co., designs and sells charging stations encased in maple wood. On each of his store pages, he describes why he started this project:
I built this to scratch my own itch. If you're like me, you have a laptop, smartphone, or tablet that you adore. We love these types of gadgets because we can lounge about away from our desk and still be connected. The problem I find is that the nearest outlet is either behind my bed or couch, or it requires me stretching a cord across a hallway, which is a hazard.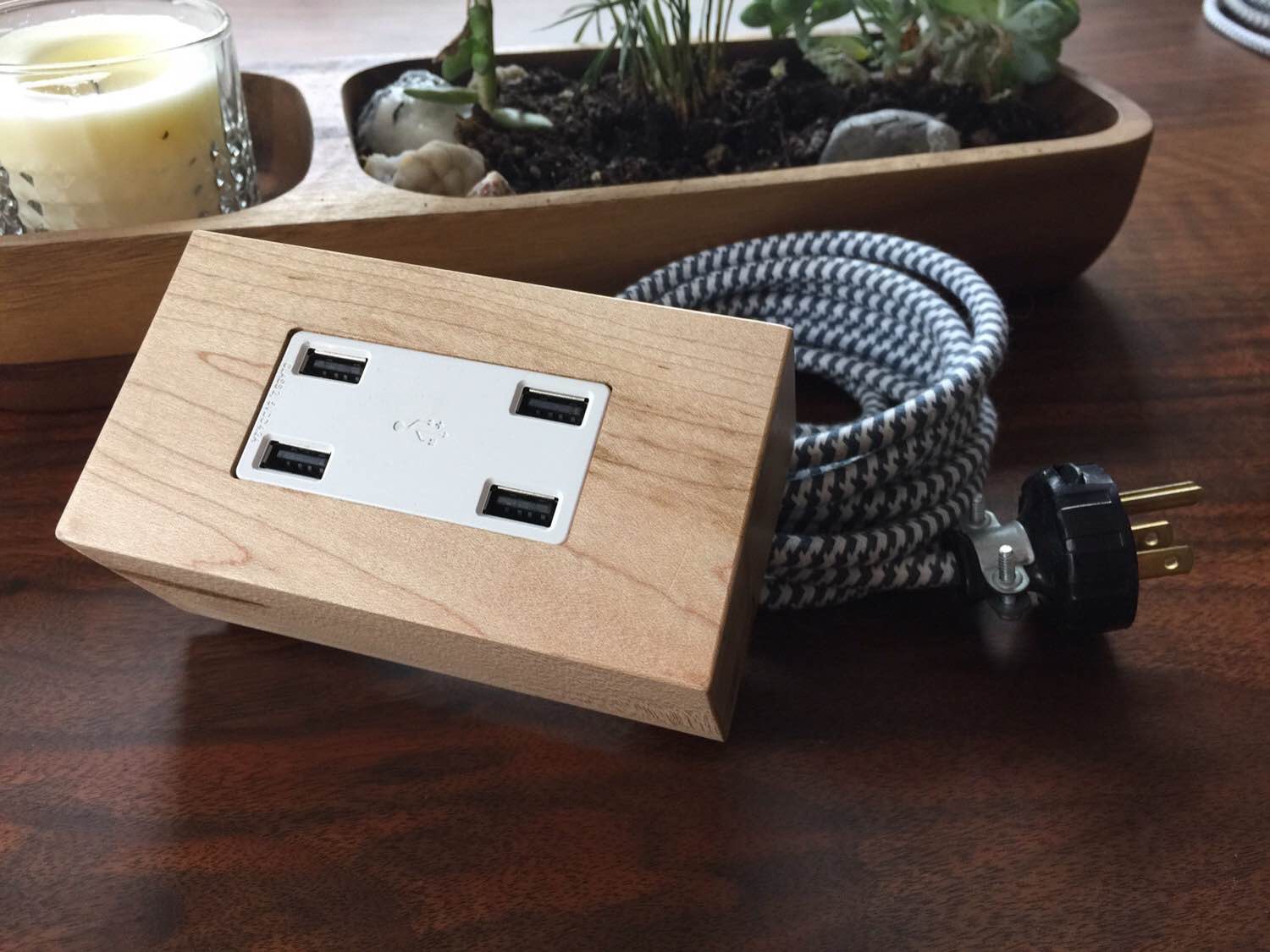 The charging stations are CNC-milled from solid blocks of maple sourced from the Pacific Northwest, and then Leviton outlets are fastened before being enclosed behind a heat-resistant acrylic back. They plug into power with a thick, 8-foot-long cloth-braided cord, of which he offers two colors (each with multiple variations):
Joe says this about the four-USB models:
This outlet contains a microcontroller that intelligently routes power depending on how many devices are plugged in. It can power a single table at 3.6 amps, 2 smartphones at 2.1 amps each, or 4 devices at 1 amp each.
And of the USB ports on the combo models:
This outlet has one high speed 2.1 amp USB outlet OR two 1.1 amp outlets (either or).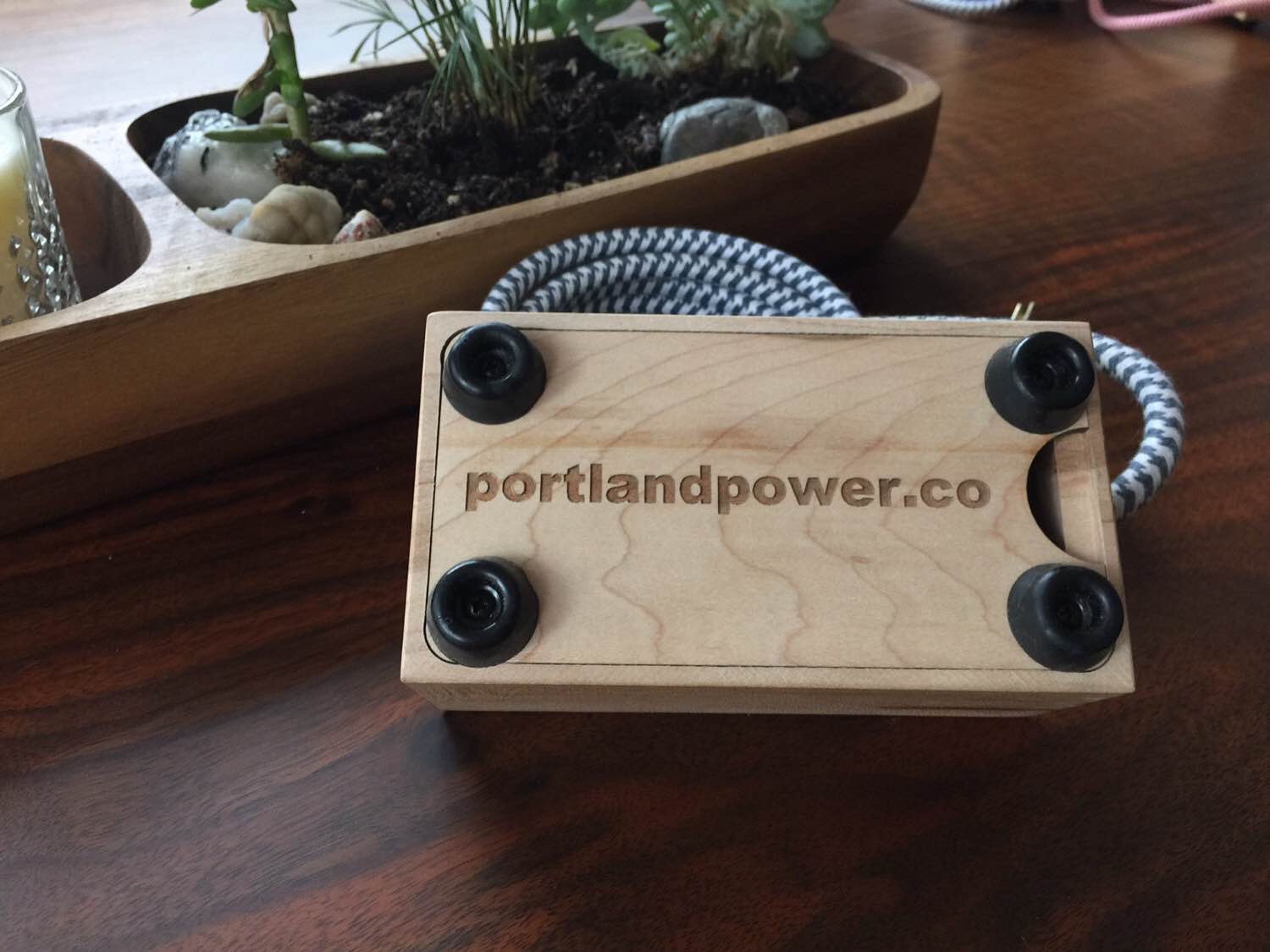 If you have a USB-C to USB cable, you can use any of these stations to charge one of the new USB-C MacBooks without a brick, which is awesome. The USB/power combo models are powerful enough to charge a MacBook Pro and an iPhone together at full speed, or a laptop at full speed and two iPhones at half speed.
Head over to Joe's Etsy shop for more information on these charging stations, or to purchase one.