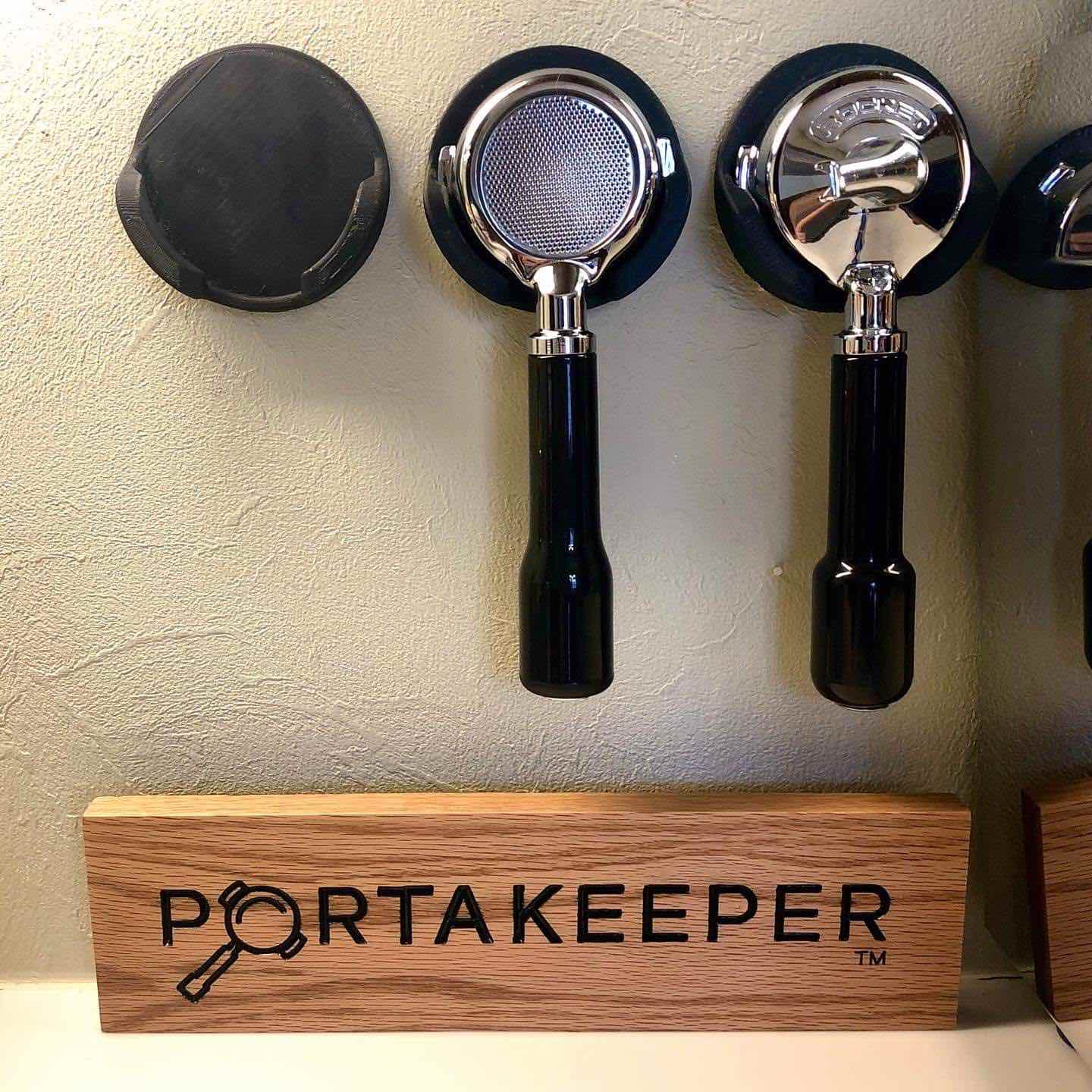 PortaKeeper Wall-Mounted Portafilter Rack
One thing I've noticed since diving into the world of espresso is that your station can quickly become cluttered with all the paraphernalia that come with this hobby, including your portafilter(s).
Thankfully, there's a Wichita-based Etsy shop called GB Tactical that produces something called the PortaKeeper.
It's an ABS wall rack that affixes to your wall — or even the side of the espresso machine itself! — via Command Strips (two are included), giving you an easy, out-of-the-way place to hang your portafilter when you're not using it. This is especially handy if you have a spare one that you keep around for making multiple drinks in quick succession.
They make a variety of styles to suit 53–58mm portafilters from various brands/machines:
If you're not quite sure if your specific portafilter will work, there's a much more thorough list of supported (and not-yet-confirmed) portafilters listed on the PortaKeeper page — click the "Item details" dropdown on the right, then click "Learn more about this item".
You might be thinking, "Wait, what about my tamper? It needs a home too!" Don't worry, they've also got a product for that.
A single PortaKeeper will run you $18. However, they do have an option to buy in multiples to save some money (two for $30, three for $40, four for $50).