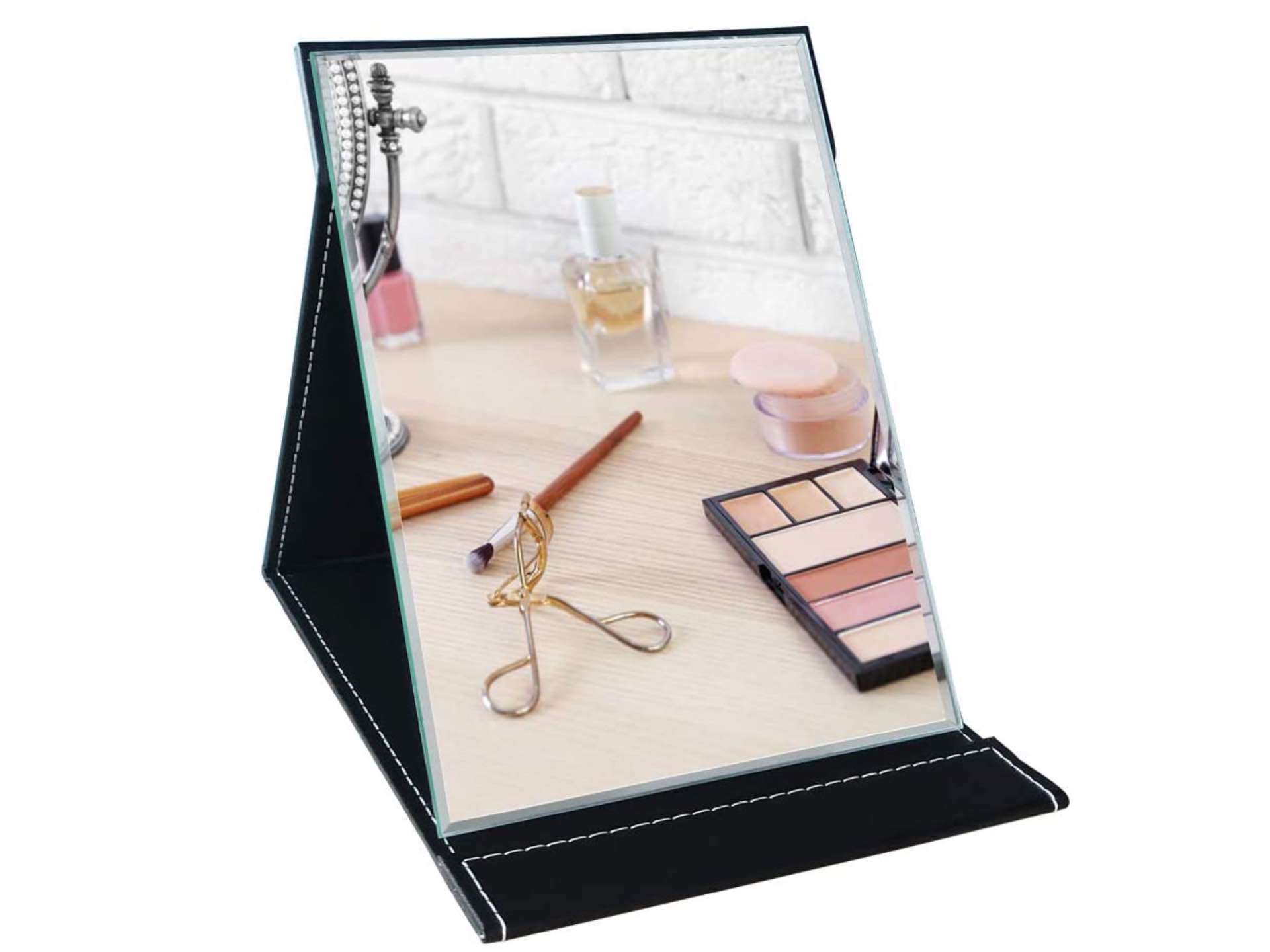 Portable Folding Mirror with Built-In Case Stand
Ever needed to check your look (or your teeth) at the last minute before going into a place, and all you had handy was a tiny car mirror or maybe your phone camera? How about when you're staying in a hotel room and someone else is hogging the whole sink area? Or maybe you have a phobia of encountering Medusa and want a nice big reflective surface with you at all times..? (Note to self: ✍️ may ✍️ be ✍️ stretching ✍️ too ✍️ far ✍️ on ✍️ last ✍️ one)
If any of those sound familiar, this portable folding mirror might just be up your alley. When closed flat, it's about the dimensions of an iPad 8 in a case, so it can totally live in the padded sleeve of your travel or everyday bag, always ready to be busted out (not literally!) at a moment's notice.
The protective cover doubles as an adjustable stand when open, so you can prop the mirror up pretty much anywhere. And, it's a large mirror as these things go, so you get plenty of visibility of your head, face, and shoulders — or, you can lean in real close to see all those little details you've been overlooking until now and which will haunt you forever afterward. Up to you!
What else can I say? It's a mirror. It reflects. If you think it'll be useful for you, it's just $15 on Amazon.