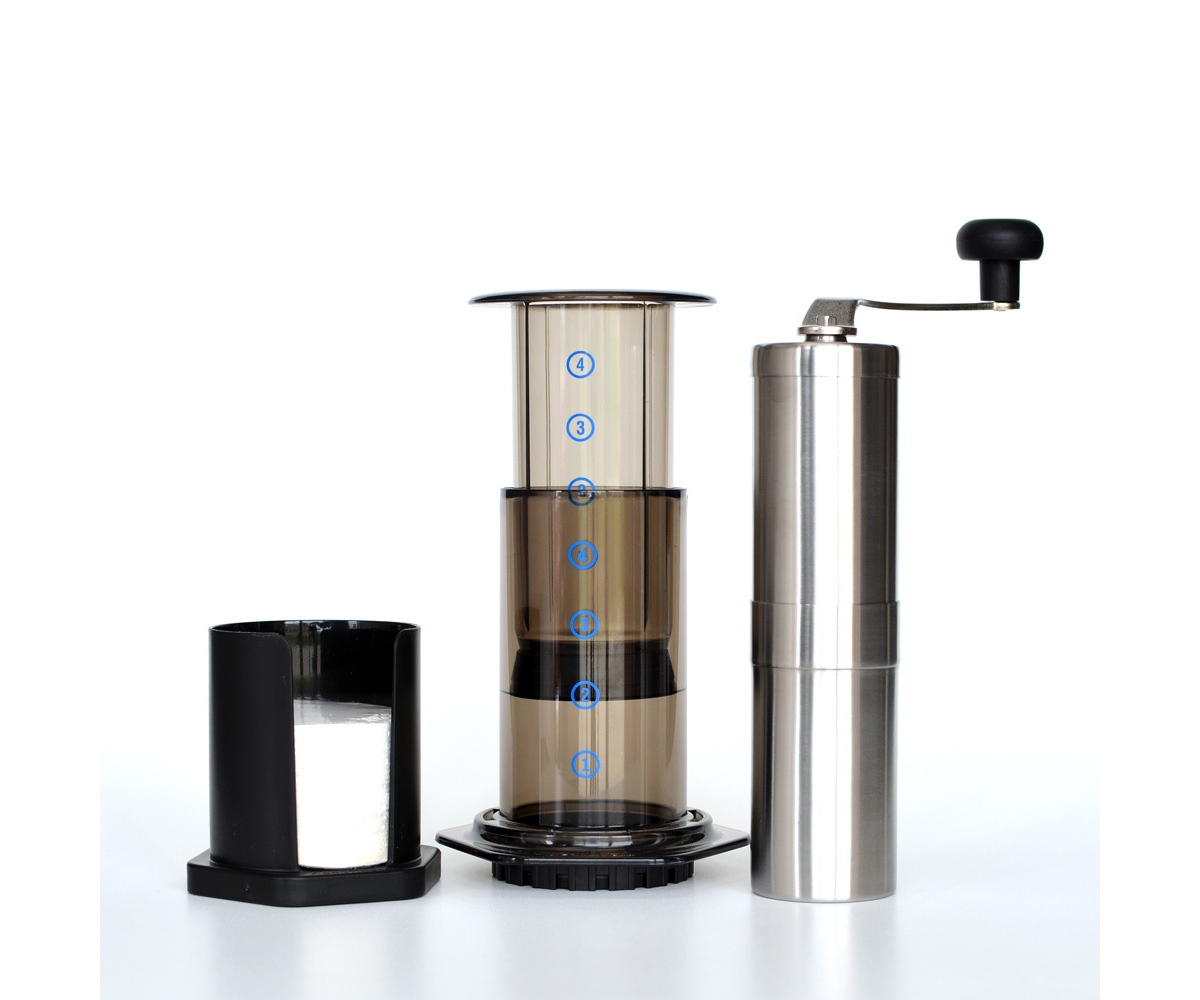 Porlex JP-30 Hand Grinder
(Pictured on right. Aeropress not included.)
Let's say you've organized your suitcase, but in your rush to get out the door you totally forgot to get your morning caffeine fix. As long as you remembered to pack your travel coffee gear the night before, you're in good shape. Along with an Aeropress and a bag of fresh beans, you're going to want a grinder, and the Porlex JP-30 stainless steel manual grinder fits the bill perfectly.
This Japan-made contraption uses sturdy ceramic conical burrs to get the job done. They're easy to wash, and they can grind as coarse or as fine as you could want, from espresso to French press. It holds up to 30 grams of coffee beans (enough for about two cups), and yet the body is narrow enough to fit inside an Aeropress for easy grinding and more compact travel storage.
You can get a Porlex JP-30 grinder for $40, or you can get the 20-gram "mini" model for about the same price.