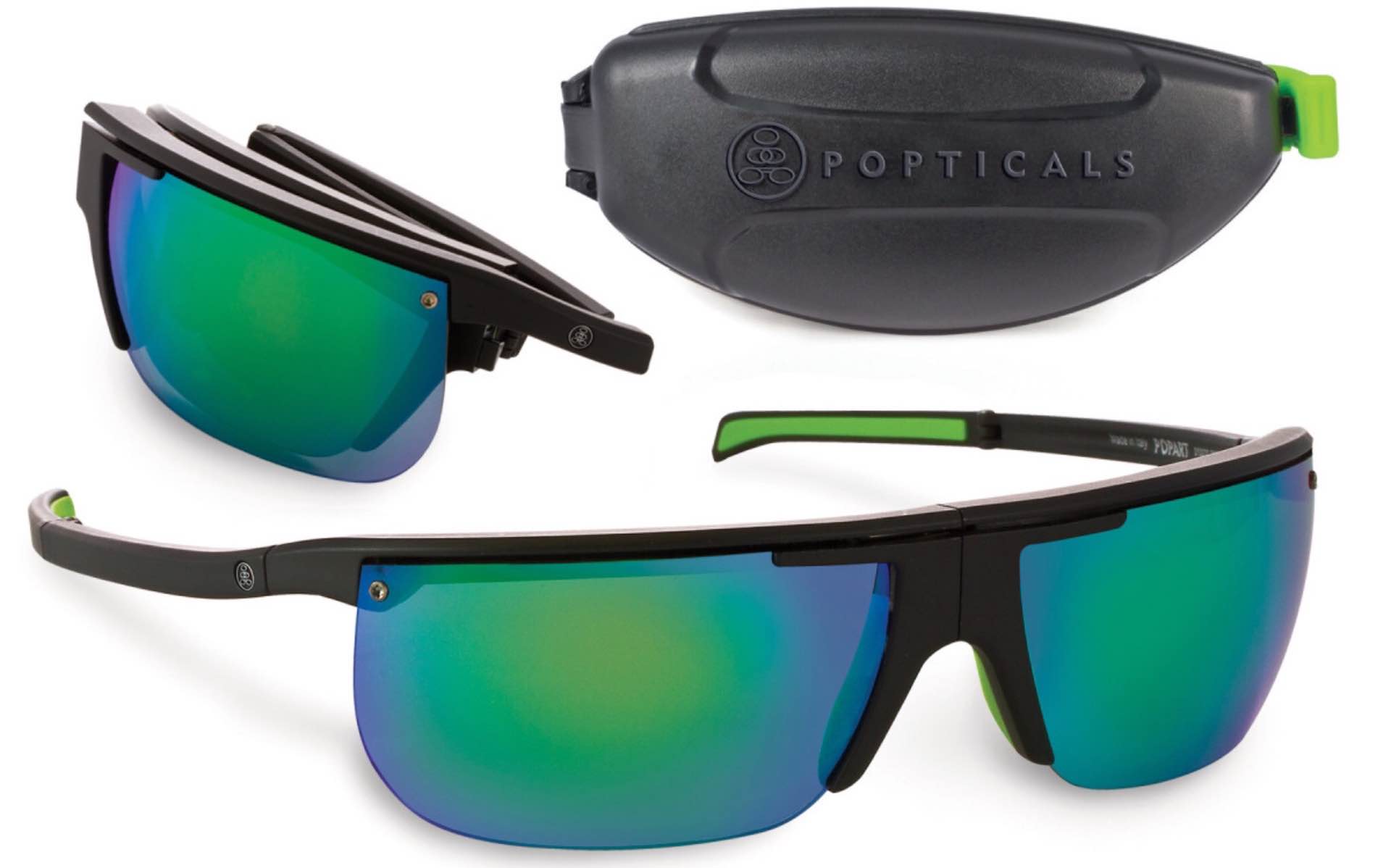 Popticals Portable Sports Sunglasses
I hate dealing with sunglasses, so I rarely buy them. They always manage to get lost, scratched, broken…you get the idea. Oh sure, you could use a carrying case, but those bulky things also suck, so back to the drawing board.
Popticals might just change that whole paradigm. They're high-performance sports sunglasses that, thanks to a patented rail system built into the frames, can fold down small enough to be stored in a custom, pocket-sized protective case. When it's time to use them, a powerful magnet effortlessly guides the lens pieces back together.
Watch how they work:
There are two models of Popticals sunglasses currently being sold on Amazon (at least without having to use the "Available from these sellers" button):
PopStar — Ultralight open frames with full-coverage lenses. ($189–$239, depending on lens color)
PopArt — Open, semi-rimless frame design with a streamlined profile and crystal-clear optics. ($189–$209, depending on lens color)
However, you can peruse the full collection on their own site.