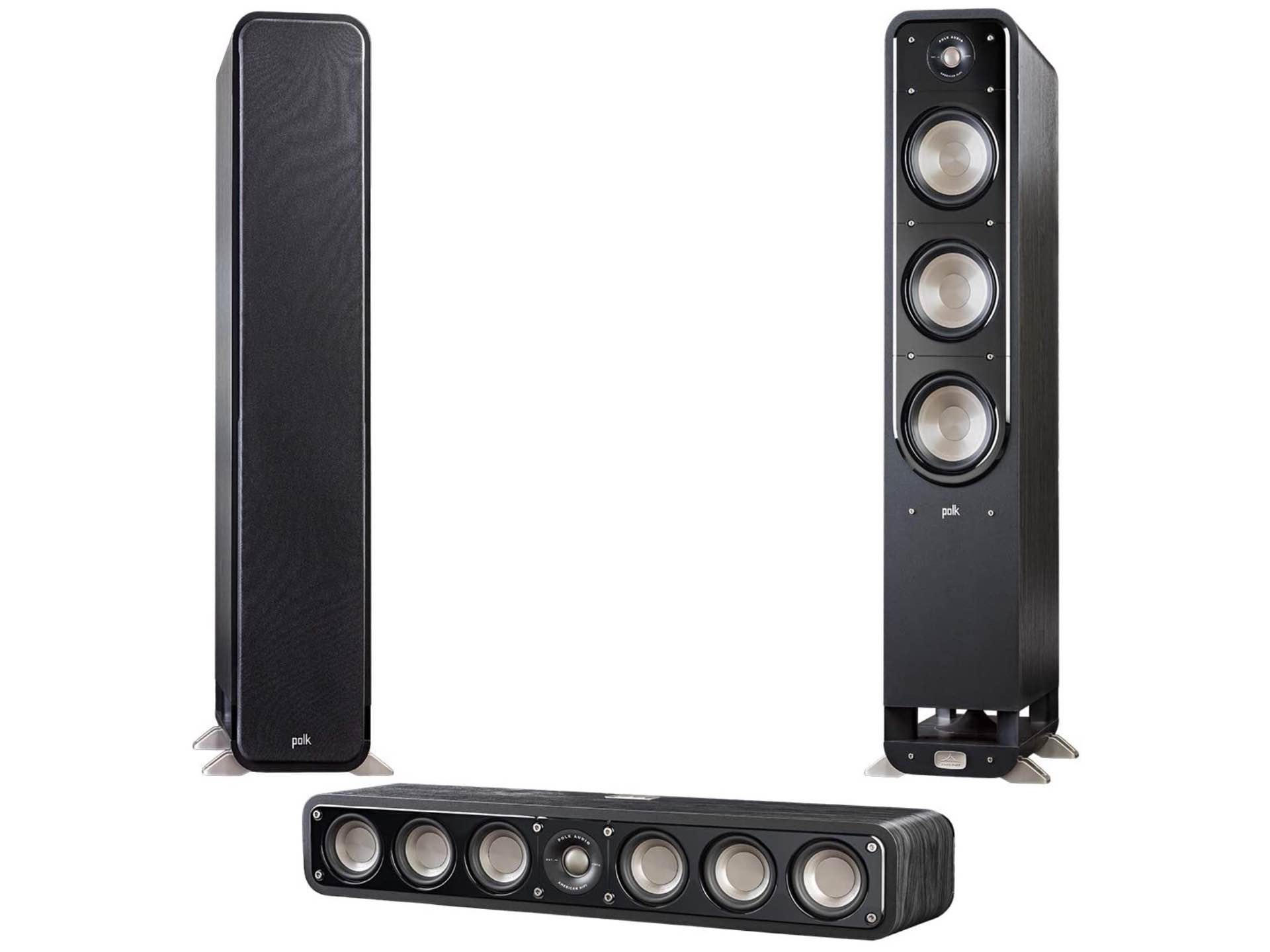 Polk "Signature Series" 3-Channel Speaker System
Wish your TV and movie watching experience had a bit more oomph? How about a lot more? Well, you certainly can't go wrong with Polk's three-channel "Signature Series" system, which combines a pair of their S60 floor standing speakers with an S35 center speaker bar to create an outstandingly immersive listening experience.
Together, this speaker trio delivers killer, crystal clear audio — across lows, mids, and highs — that will make your living room sound almost like a movie theater. Whether you're watching films/TV shows/live concerts, blasting your favorite tunes, or crushing video game opponents, you won't just hear the sound, you'll feel it.
The set is $1,197 on Amazon.